Sadko
Nikolai Rimsky-Korsakov
Bolshoi Opera, Moscow
Released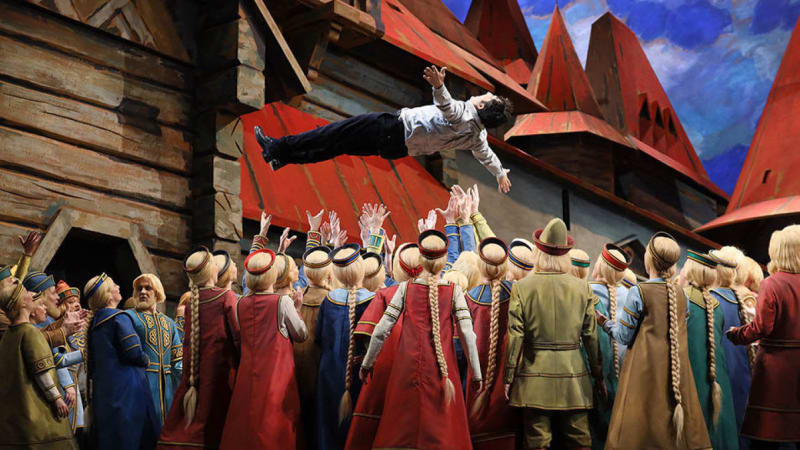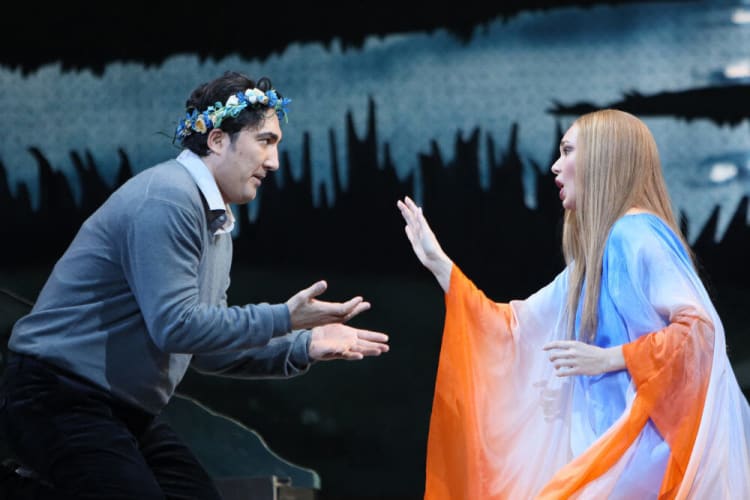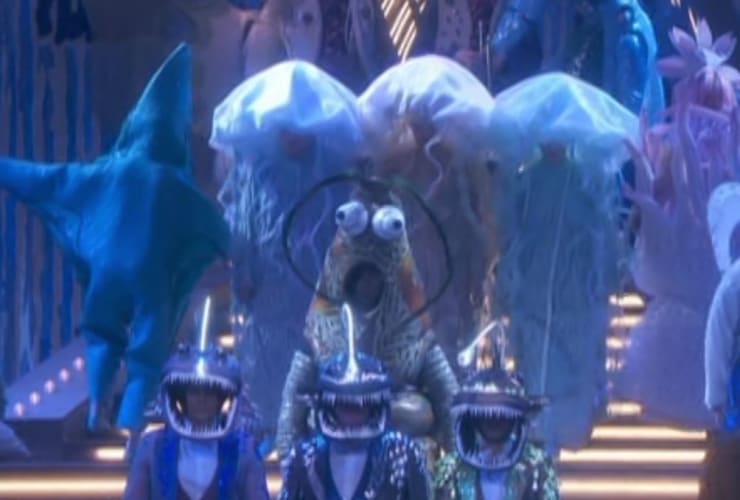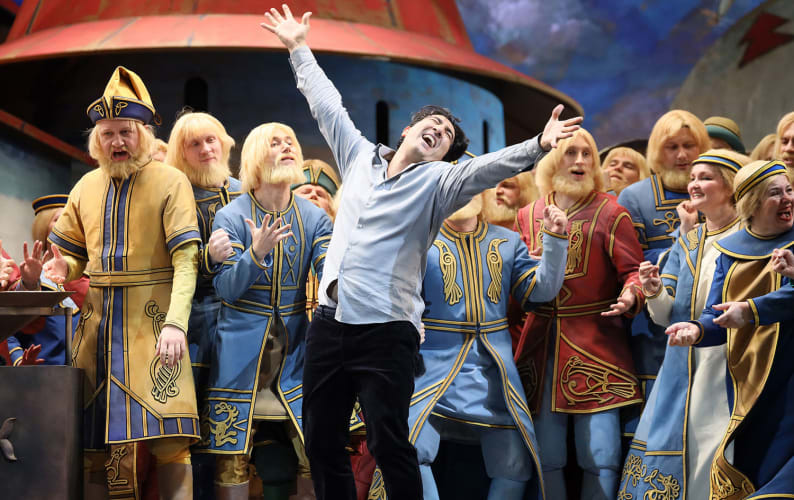 Imagine a children's picture book come to life, with all its fantastic colours, and creatures that could not live except upon the page. Imagine all the orchestral colour too from the composer who wrote Scheherezade and an equally exotic tale of enchantment and dreams.
There you have a good idea of this spectacular production directed in typically flamboyant and radical style by Dmitri Tcherniakov.
The story is based on a Russian folk tale of how the city of Novgorod came to be connected to the sea. Sadko, a singer and player of the zither-like gusli, takes leave of his wife Lubava, and charms the princess Volkhova who lives at the bottom of a lake. She tells him to catch golden fish that make his fortune, but after their underwater marriage she dissolves away to form a river.
This being Tcherniakov, however, the piece becomes more than a naive fairy tale. As in his productions of Rimsky's Snow Maiden and The Tsar's Bride, the modern meets the mythical, with video projection and characters in contemporary dress wandering among figures from antiquity.
His Sadko is a bit of a sad case, Uzbekistani tenor Nazhmiddin Mavlyanov playing a fantasist, or someone seriously delusional, or maybe just a rather unremarkable married man with the seven-year itch, who enters a theme park 'where dreams come true.'
Everything that follows is made to look artificial, such as the gaudily-dressed Novgorod merchants made to laugh or dance on cue like puppets. Stage technicians come on in safety helmets and at one point Sadko crawls under the backdrop exposing its true nature.
The visual highlight of the piece is the parade of fantastic sea creatures more bizarre than any aquarium could display. The elaborately-costumed scene is one on which the composer lavished his gift for harmonic invention and orchestral colour. Elsewhere, the score makes great use of folk tunes, with exotic overtones, such as in the opera's best-known number, the superb song of the Indian merchant, pleasantly sung by Alexey Nekludov.
Not all the arias are as distinguished, but Mavlyanov has most of the best of them. His voice has that sweet, typically Russian high tenor quality, which is heard to great effect in "O dark forest"—a number that reminded me of Mussorgsky—and in the lively "Song to the King of the Sea".
He shares a long, fluent duet with his Volkhova, Aida Garifullina, the perfect embodiment of a water spirit. She has a lovely, clear voice, with a smooth flowing range, and is a graceful dancer too, her sound and gestures seeming as liquid as the lake she inhabits.
There is not much depth of characterisation in the piece until the end. Garifullina, who to that point has seemed an ethereal figure, evokes a feeling of pathos in the lullaby she sings to Sadko before leaving both him and the sphere of make-believe, and turning back into a human being.
It is Ekaterina Semenchuk, as Sadko's abandoned wife Lubava, however, who is the victim here. Her role is limited, but she comes through with a strong performance, her voice impressive both in anger and in prayer, and particularly in her final act lament for suffering and lonely women. Her happy marital reunion is poignant, but it is unlikely to be long, one feels, before a fragile Sadko loses his sense again, despite the huge and magnificently sonorous chorus celebrating this past adventures.
* Sadly, production of the DVD booklet preceded the death of the performer Yevgeny Kulesh who was crushed by a heavy backdrop lowered onto the set of Sadko during a scene change. One hopes that a line of commemoration might be included in a future printing.
Reviewer: Colin Davison