Salad Days
Julian Slade and Dorothy Reynolds
Union Theatre
–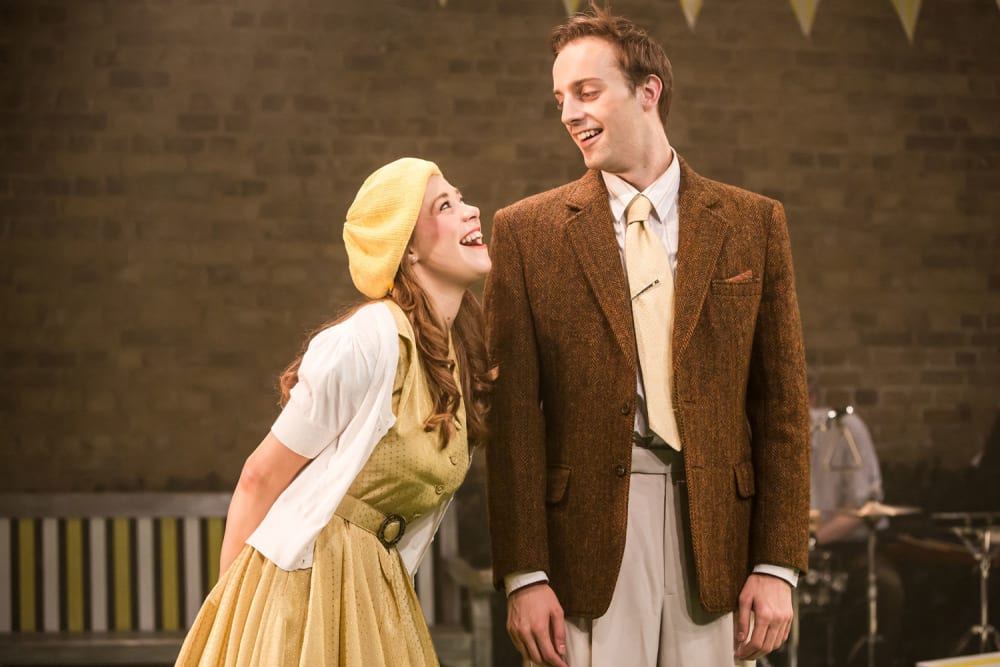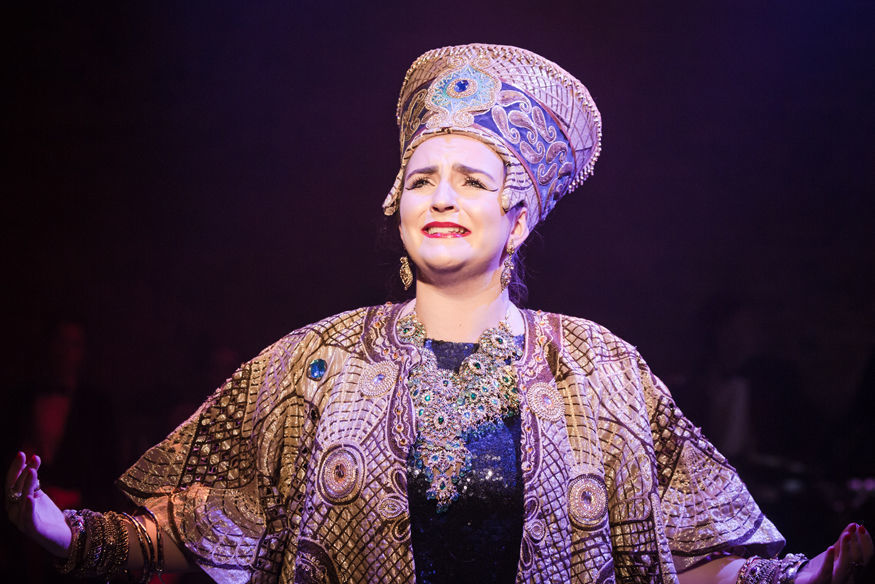 "We Said We Would Never Look Back" sing Jane and Timothy, reflecting on their days of undergraduate innocence now that they are faced with the pressures of adult life—namely, matrimony and employment. But, of course, look back they do, for Julian Slade's 1954 musical Salad Days is rooted in nostalgia.
Written in three weeks by Slade and his co-lyricist Dorothy Reynolds and performed by a young cast for whom the enchantment of Oxbridge quads was still fresh in the memory, the show was originally destined for a short run at the Bristol Old Vic.
But, its deadpan ridiculousness, à la Gilbert & Sullivan, so charmed 1950s audiences—whose post-war world was characterised by rationing, repression and the looming threat of the Cold War—that it transferred to London where, lauded as "a deep and refreshing draught from the fountain of youth", it ran for 2,283 performances and became the West End's longest-running show.
Slade and Reynolds may have followed P G Wodehouse's example in exploiting the comic possibilities of the English aristocracy but, as Bryan Hodgson's new production at the Union Theatre revival confirms, Salad Days is not merely twee whimsy. Amid the sparks of eccentricity, there are some gentle digs at the suffocating orthodoxy of the day, and the prevailing censorship: a preference for two sugar-lumps in a cup of tea must be kept quiet, while a diplomat whispers a warning, "Don't ever ask who won the war,/Don't ever ask what the war was for,/It's hush-hush."
Jane and Timothy, bosom pals from university, struggle against parental pressure: Jane is urged to find herself a rich husband while Tim's mother enlist his influential uncles—a bishop, a government minister, a general and a scientist—to find him "something to do". They wed in secret and are offered £7 a week by a passing tramp to look after his mobile piano. 'Minnie', the miniature "pee-aar-no"—the cast's enunciation is pristine RP—turns out to be magical, bewitching the tapping toes and dancing heels of all who hear the tinkle of its ivories.
With the social order disrupted by the blue-bloods, bishops and bobbies with uncontrollable 'happy feet', the misanthropic Minister of Pleasure and Pastime sets out to hunt down the 'offending' piano. Whereupon, Minnie vanishes. The piano is only located when Timothy's scientific Uncle Zed tracks it down in his flying saucer, at which point the tramp returns and retrieves his captivating keyboard. Jane and Timothy's month of musical madness is up, and another couple must now dance to the piano's irresistible ditties.
Laurie Denman and Lowri Hamer are beguiling leads. Sporting an assortment of colourful knits and robust tweeds, Denman's Tim is charmingly gawky and gauche. Hamer sings sweetly as the impetuous, scatty Jane, revelling delightfully in the summer sunshine—"I Sit in the Sun" is a musical oasis of soothing saccharinity. And, if she and Denman would struggle to project to the corners of a larger venue, then it's refreshing to hear music theatre sung by unaffected, unamplified voices. Jane and Timothy may be "as young and as green as the leaves on the tree" but they are convincingly "meant to be", and it's easy to empathise with their desire to break free from the stifling conformity of the day and forge their own futures.
Musical director Elliot Styche leads his laidback three-piece band with nonchalant ease, essaying a few diversions from his keyboard to embody the magnanimous tramp, who eventually turns out to be another of Tim's uncles—the one whom the parents "don't mention". His absence from the keyboard enables Lewis McBean—as the dandy, Ambrose, whose elaborate quiff and preening adds a whiff of camp—to demonstrate a pianistic prowess which is matched by Denman, whose ivory-rattling gets everyone prancing, "O, look at me, I'm dancing!"
The cast each take a number of supporting roles and they make fine work of the revue-style numbers. Sporting a flamboyant wig, Francesca Pim is the bumptious French coiffeur, Helouise, aggressively administering beauty treatments to Sophie Millet's Lady Raeburn as the latter juggles two lilac telephones. Millett later joins with Timothy's mother, played by Darrie Gardner, in the characterful duet "We Don't Understand Our Children", while Karl Moffatt adroitly impersonates the various uncles.
Maeve Byrne shows her versality, following the glittering extravagance of Asphyxia's cabaret in the Cleopatra nightclub with the space-travelling Electrode's silvery song. The latter reminds us that Slade et al were on the edge of new age: space travel, hippie hedonism and sexual revolution were just around the corner. Tom Norman and Stephen Patrick recreate the best of British Variety in the Keystone-coppers' comedy capers, while Jacob Seickell mimes expressively as Troppo, the mute piano-minder.
However, it's the spritely ensembles that outshine even the best individual performances, largely thanks to Joanne McShane's idiomatic choreography that has everyone swinging, shimmying and high-kicking through the Turkey Trot and Charleston, as the English Eccentrics prance with panache around the magic keyboard. Catherine Morgan's sparse but effective set makes space for the swing-outs and sashays, and the benches and bunting, brightly lit by Jack Weir suggest the green open spaces of Hyde Park. Mike Lees (with The Attic Costume Collective) has dressed the cast in an array of vivid, detailed costumes which lend both vivacity and authenticity.
The Cambridge Companion to the Musical may condemn it for espousing "the parochial virtues of the village hall" and its High Society high-jinks may have been lampooned in Monty Python's Sam Peckinpah's Salad Days—which sees some tennis-playing swells violently slaughtered. But Salad Days set the seven-year-old Cameron Mackintosh on his path to musical theatre and its artless daftness can dispel the darkest doomsday-monger's prophecies. The headlines may be dominated by austerity, Brexit and terrorist atrocities, but in this damp month of August, at the Union Theatre, it's all "sunshine and summer and falling in love".
At the close, Jane and Tim look forward to the future, one which they will determine: "I've been transplanted to a world that's exciting and new." And, leaving the theatre I felt a gush of optimism that, just maybe, so might we.
Bright and breezy, shamelessly silly, this Salad Days is an evergreen delight that is definitely not past its sell-by date.
Reviewer: Claire Seymour