Salomé
Oscar Wilde
Lazarus Theatre Company
Southwark Playhouse
–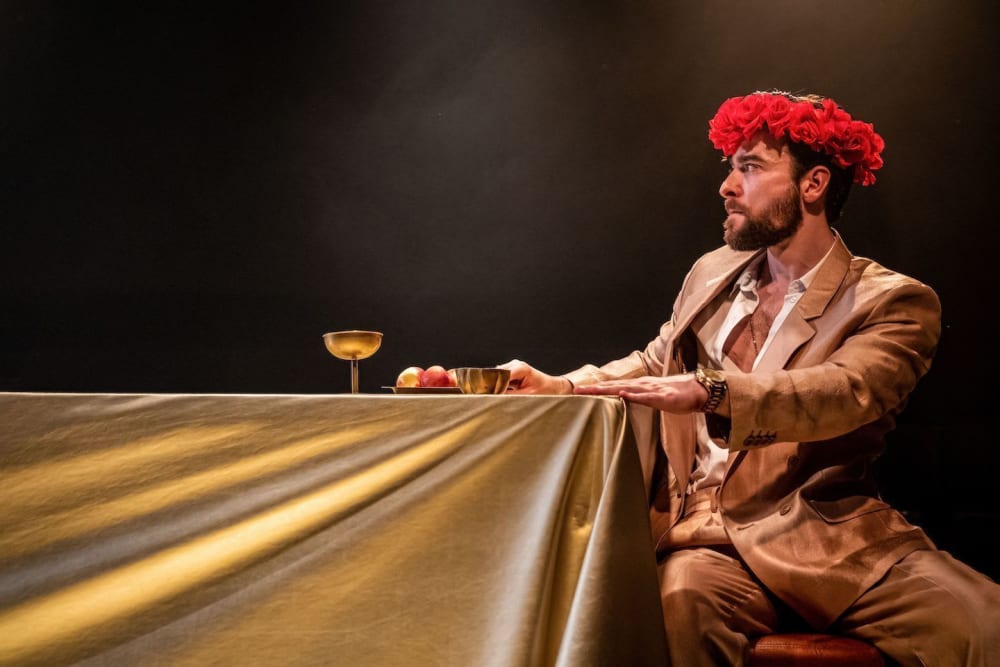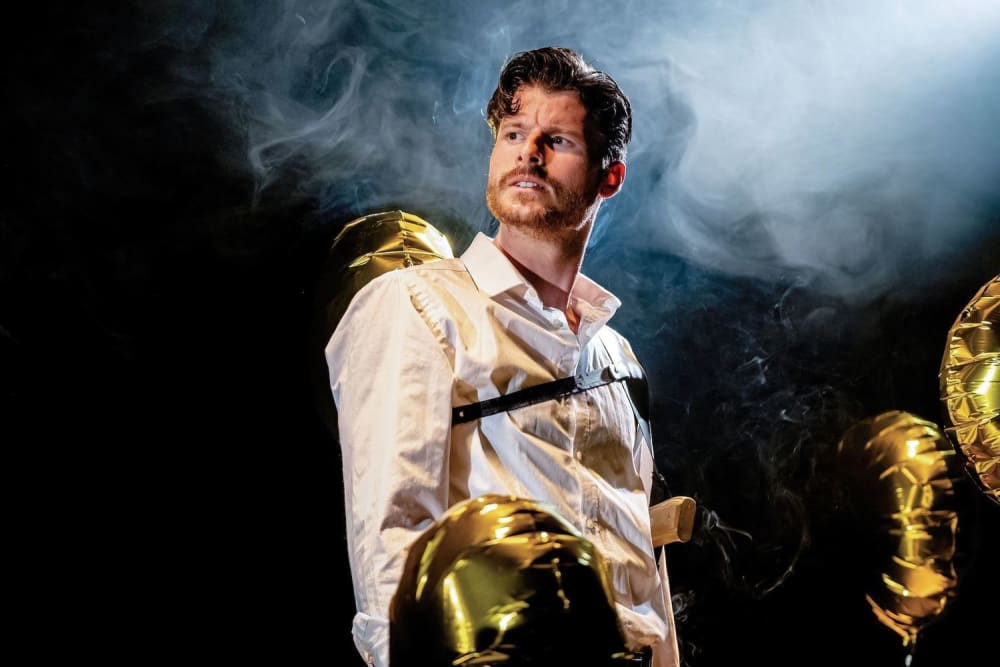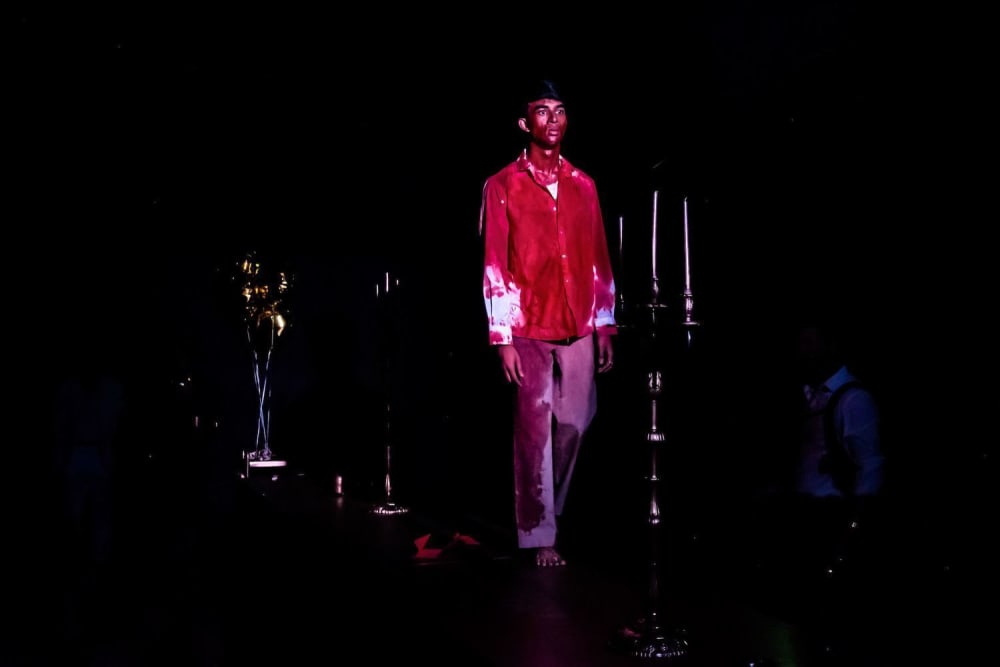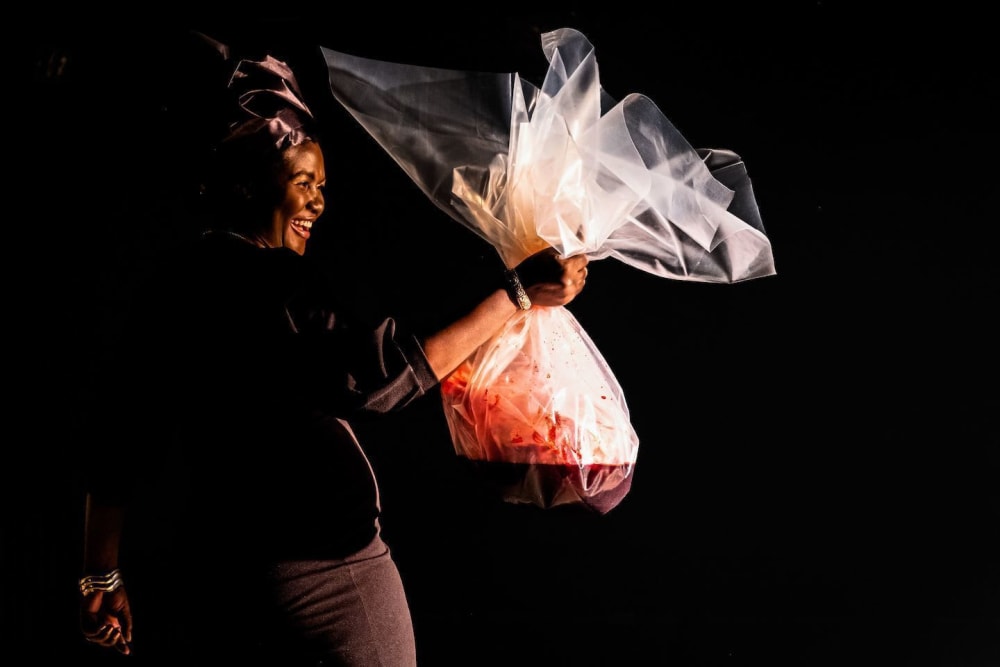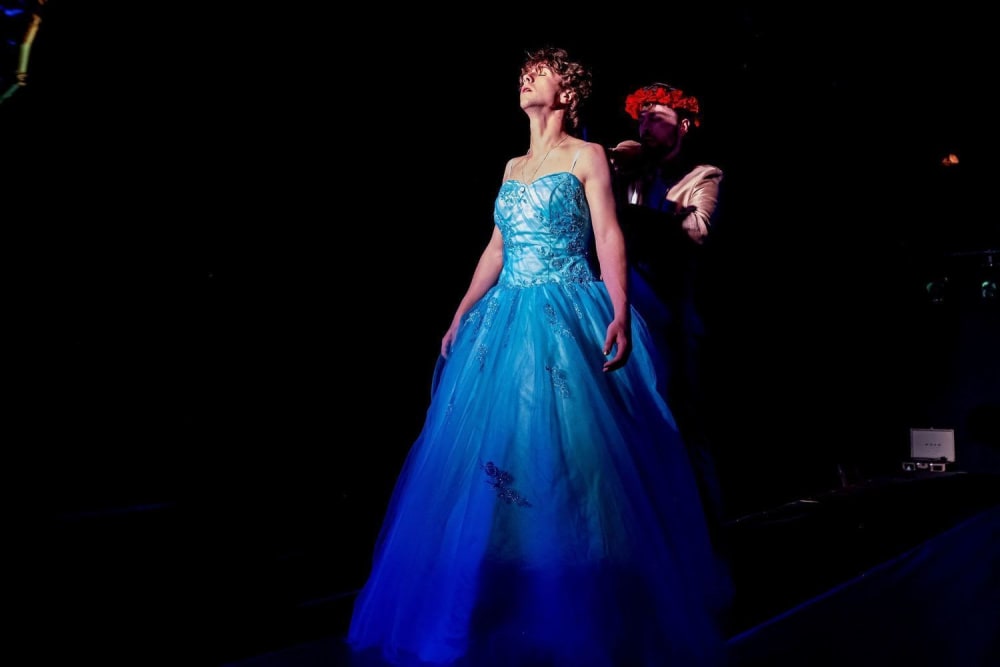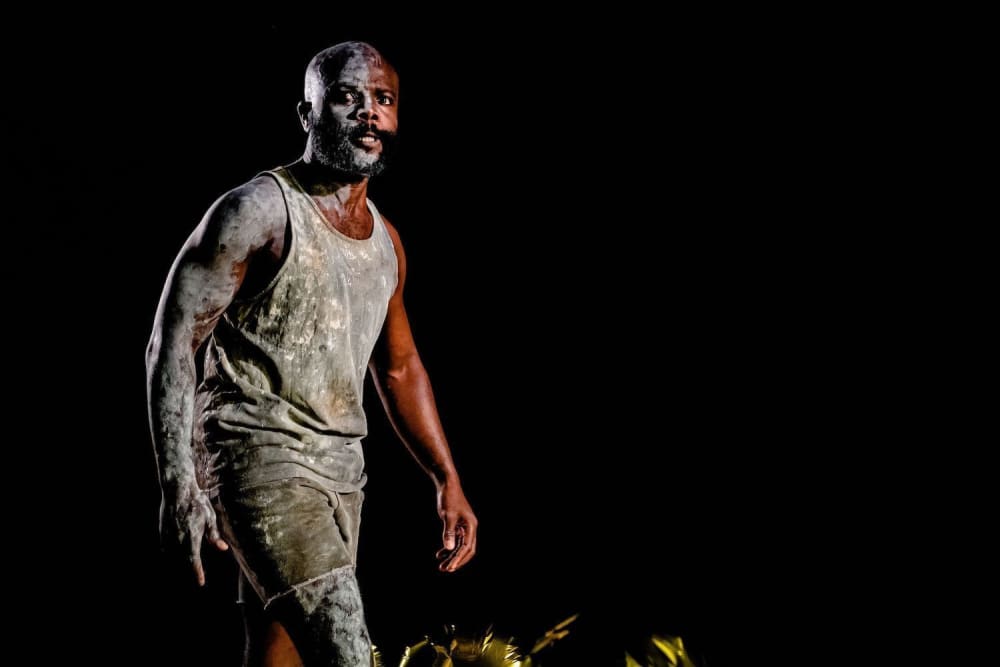 This Lazarus modern-dress production of Wilde's verse drama in which biblical Tetrarch Herod lusts after his stepdaughter, seen in 2019 at Greenwich, now comes to Southwark with a new cast in a traverse staging. Director Ricky Dukes has cut and reworked the text, originally translated from Wilde's French by Lord Alfred Douglas, removing characters and introducing more modern language, but his major revision is to make the eponymous Salomé male.
There was already a hint of the homosexual in the relationship between a page and a soldier in the original, so does Dukes's gender switch make this a gay play? No, this is a play about desire, not gender, the change serves rather to emphasises Herod's decadence.
The dance that is central to Salomé's story has Fred Thomas's reluctant youth drawing off long gloves like an old-fashioned striptease, but it is Herod himself who reacts more strongly to its seductive music. Jamie O'Neill's Herod isn't a bloated Tetrarch but handsome and actively predatory. He seems to have preplanned his request to his stepson.
Heavy cuts include removing some of the more florid language and the updating, turning for instance a camel trader into a second-hand car dealer, also introduces modern expletives. This can be stylistically jarring but does tighten the telling and perhaps makes the play more accessible to a modern audience.
The action now moves rapidly. Imperial references and Judean religious squabbles are excised. George Ray Turner has a touching moment as the guard whose beloved (Omi Mantri) has just killed himself but then has to move on. Pauline Babula's as Herodias, Salomé's mother and Herod's wife, emerges from the shadows when needed; there are no grand entries into this court.
In contrast is Prince Plockey's Jokanaan, the first figure we see when the play starts who then slowly patrols the playing space throughout, a constant reminder, an accusing presence, his prison symbolised by his unseeing progress.
Lazarus has a reputation for physical theatre. Designer Sorcha Corcoran's raised catwalk lined by gold balloons frames a production that is presentational, not naturalistic, and gives a glittering richness to a simple setting.
There are no seven veils in this staging of the story of Herod's infatuation with Salomé and the effect the biblical John the Baptist has on her. It aims for theatrical effect, not erotic excitement. Running about 75 minutes without an interval, it solves many of the problems of mounting this maverick among Wilde's work by removing them and then adds stylish touches of its own.
This production is also available on live-stream.
Reviewer: Howard Loxton