Salome
Oscar Wilde
Royal Shakespeare Company
Swan Theatre, Stratford-upon-Avon
–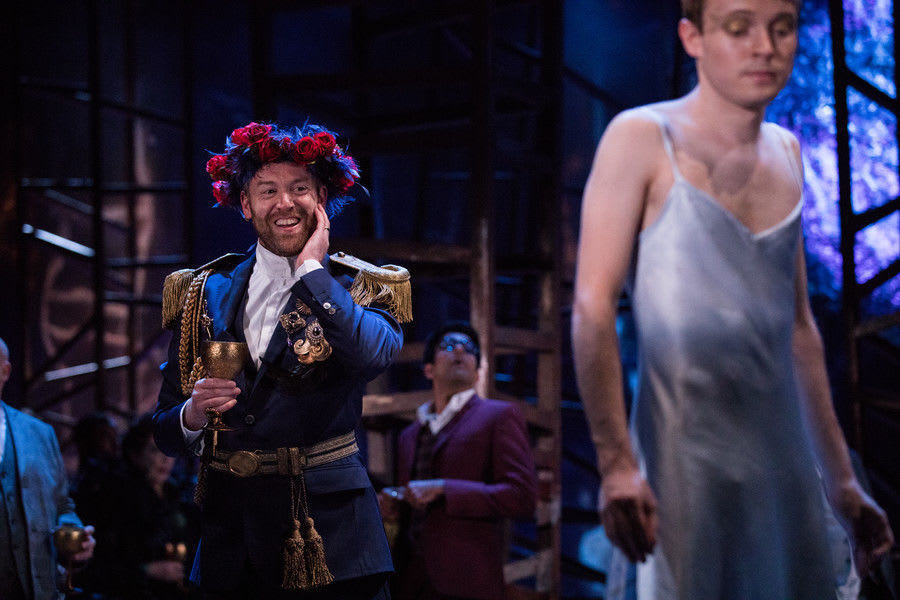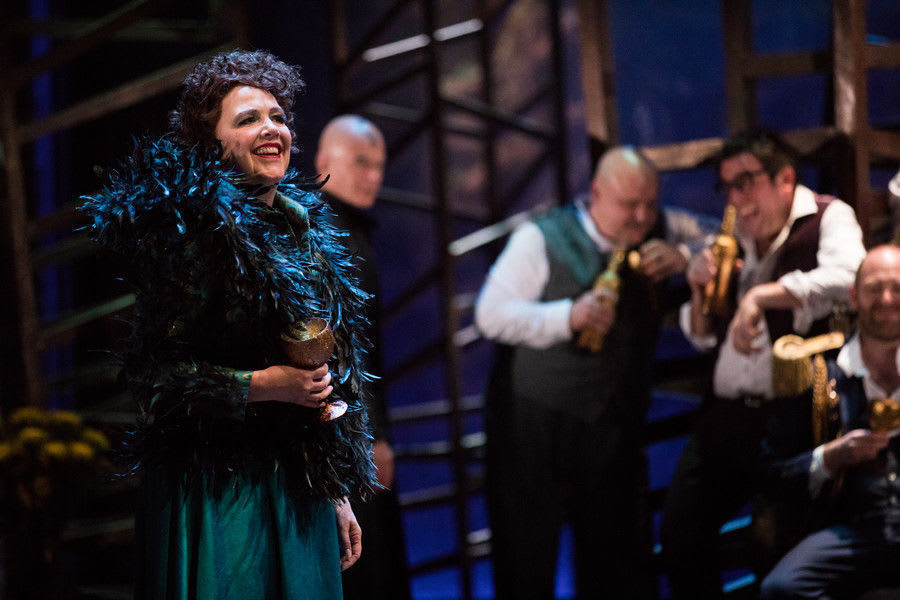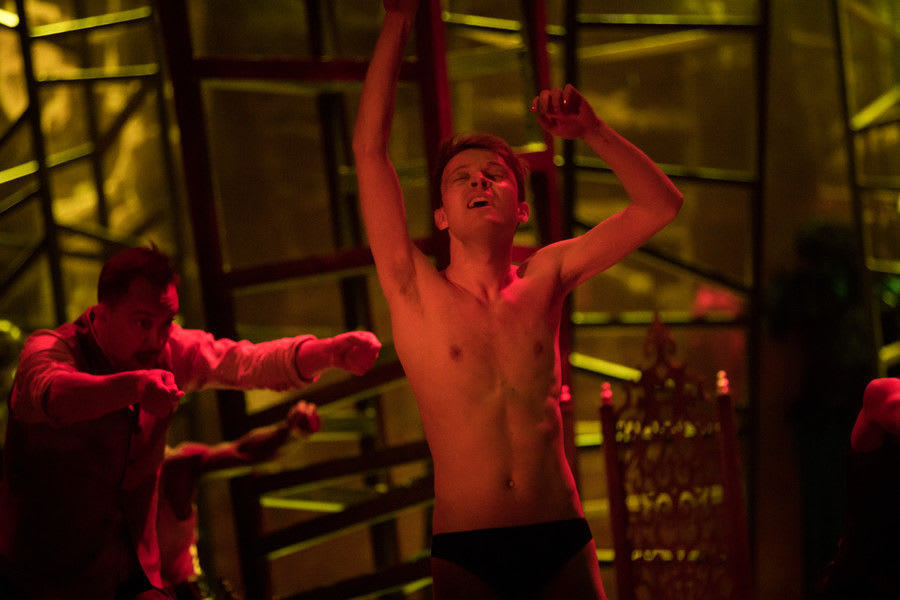 It is 50 years since the Sexual Offences Act decriminalised homosexual acts between consenting men in private, so it is little surprise that the RSC, which of late has become something of a laboratory of gender identity, should celebrate that anniversary with a distinctively gay interpretation of Oscar Wilde's most controversial play.
Salome, although still ostensibly a princess, is played by Matthew Tennyson—yes, including the all-revealing dance of the seven veils which turns into a gay disco.
But never mind any political prompting. The important point is that director Owen Horsley's production works perfectly, arguably truer to Wilde's intentions that could have been possible in his own lifetime.
The playwright was sitting in Reading Gaol for sodomy when his play received its first public performance in Paris in 1896, it having been denied a licence by the Lord Chancellor in the UK, where it remained banned for 40 years.
It was the illegal presentation of Biblical characters on stage, including a caustic satire on the Jewish faith, rather than sex that got the work into trouble, but there is no mistaking the homoerotic undertone.
"By woman came evil into the world," declaims Gavin Fowler as John the Baptist, here called Iokanaan, and played like an extremist fanatic, who briefly freed from his underground cell finds solace in a little gentle fondling with his guard.
And one imagines that Tennyson, flaunting in like a silver swan in red high heels, is just the pretty boy that Wilde really had in mind as both an object of desire of all who gaze upon him, and one subject to lustful, illegal desires of his own.
Casting the part for a man adds dramatic tension and what seems to me an entirely appropriate ambiguity as Iokanaan rejects Salome's advances. The princess then demands the prophet's head in revenge and Tennyson has the controlled calm of the truly mad as she caresses her prize and kisses the lips previously denied.
The excellent Matthew Pidgeon plays Herod as a coarse, sensual, drunken lout, descending into an orgasmic fantasy at the prospect of his step-daughter's dance, while Suzanne Burden as his wife Herodias calmly tucks into the fruit bowl—there's a lot of juicy fruit references—while Salome insists on her bloody reward. With parents like these, there's no wonder the girl turns out a little odd.
Although Wilde wrote the play in French as an exercise in craftsmanship, he also quoted extensively from the Bible, and the words are wonderful. "From the seed of the serpent shall come forth a basilisk," Iokanaan prophesies. Assad Zaman's young Syrian becomes testimony to that, for after gazing helplessly upon Salome, whose looks are fatal to those who behold her too long, he kills himself, it would appear by a rather nasty self-castration.
Brette Gerecke's abstract set of spindly, slightly tilted towers suits the piece's uncertain morality, and the rock music by Mike Hadreas fits its style of defiant exuberance.
Reviewer: Colin Davison