Same time, next year
Bernard Slade
London Classic Theatre
Festival Theatre, Malvern
–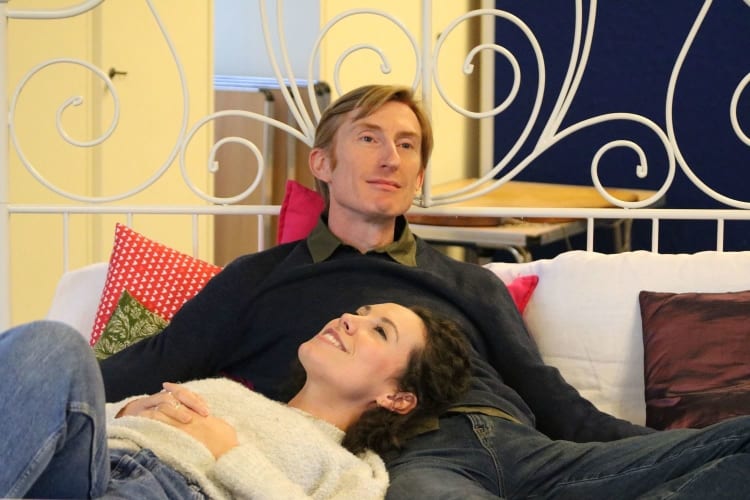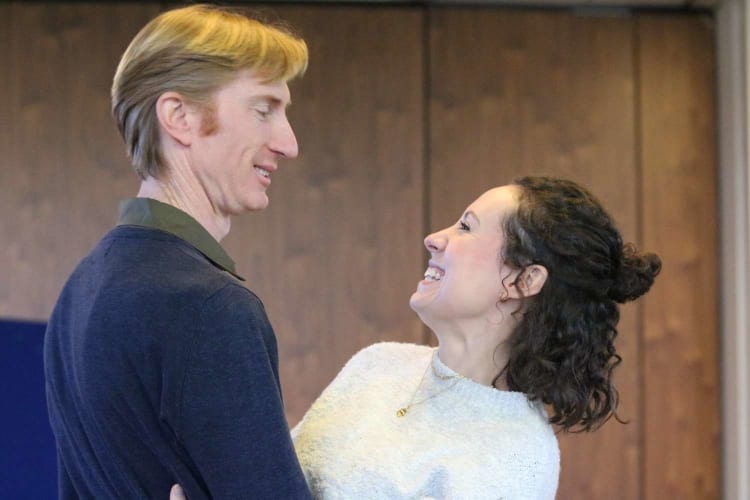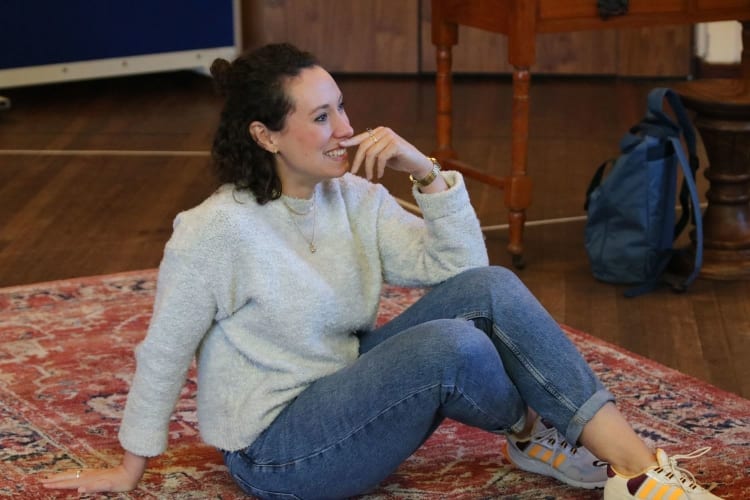 Same date, same couple, same California hotel room with the same décor. It's the people themselves that are not quite the same.
Canadian playwright Bernard Slade wrote mostly for American TV sitcoms, and his script has that zing that defined the best, with its apposite dialogue, and a few knock-out one-liners near the end to bring the house down.
Above all, the strength of this 1975 comedy, that only occasionally looks its age, is in the characterisation of its only two players, George and Doris, both married to other partners.
They meet as strangers in 1951 when George sends over a steak to his unknown fellow diner in a country inn. Food is not all they share that evening, and the one-night stand is repeated, same time, annually for 24 years.
We see them at roughly five-year intervals. Fashions change—joyfully created by designer Bek Palmer—the pop music that accompanies their entrances changes, times and politics change.
But at the heart of this amusing and poignant play are the changes in the two characters as they deal differently with feelings of guilt and try to realise their true desires.
Kieran Buckeridge as George is the nervy one, telling little lies, claiming he has two children when he actually has three, "because it would make me seem less married." He's a bit of a heel, really, horribly telling Doris when she arrives pregnant (and about to give birth) that she looks like a "frigate in full sail."
Time has left behind this buttoned-up accountant, who complains that his wife buys a magazine that talks about perfect orgasms that his mother used to buy for its fruit cake recipes. So if his later switchback from reactionary, racist Barry Goldwater supporter to simple-life liberal seems a little far-fetched, it does at least restore one's sympathies for this willowy, self-doubting son of the establishment.
Doris is the down-to-earth, pragmatic one, looking the affair straight in the eye. Sarah Kempton seizes the role in both hands, emerging from housewifely concerns, through the liberation of education, to becoming successful entrepreneur. It is as if the couple have come together at a crossroads and swapped destinations.
Yet never for a moment do these two fine actors lose the closeness of the relationship, responding to every nuance of changing moods, something that director Michael Cabot hints at in the programme, talking about the intimacy of a small rehearsal room with no other actors to offer a break for relaxation.
The darker, largely unexplored side of the story is of course that of George and Doris's deceived spouses at home. The play offers some note of reassurance at the end, so we can all go home with consciences somewhat cleansed after all.
The show's tour continues to Winchester, Mold, Bury St Edmunds, Ilfracombe, Bracknell, Derby, Pool, Eastbourne and Newcastle-under-Lyme until 16 April.
Reviewer: Colin Davison