Sampled

Sadler's Wells
–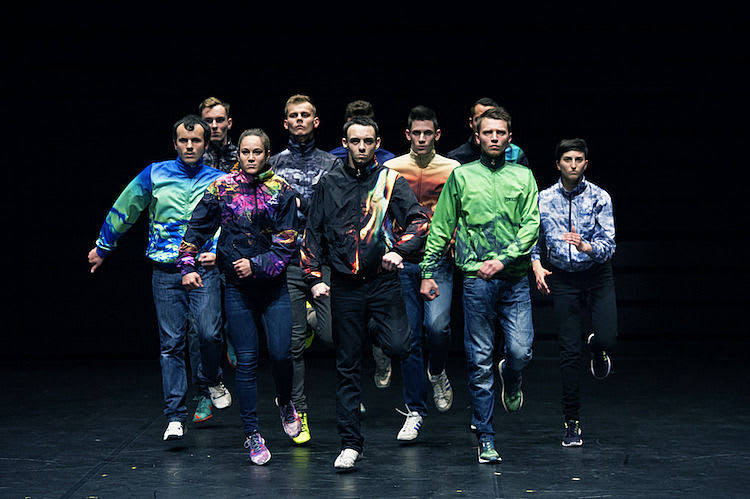 Sampled brings its annual party spirit to Sadler's Wells in a joyous celebration of diversity in movement from new street struts to circus juggling. Tonight is about giving voice to forms of movement often overlooked and this year's programme clearly widens the berth in terms of what is considered dance.
The evening kicks off with To Da Bone from French collective, (LA) Horde, a group of street dancers who move in synchronicity offering a displaced, military stamp in perfect unison as if on army drill, only stopping to take on the audience's gaze with fierce and funny front as if to say, "cross us and we'll pummel you."
Next comes two beautifully diverse pieces balancing each other off gracefully, both last year's Young Dancer finalists, including winner Max Revell who ties strings to his wrists and ankles for Unstrung, exploring the relationship between containment and freedom, while Shree Savani, a bharatanatyam dancer, is sublime to watch in Devi, a piece celebrating female empowerment inspired by Hindu goddesses, where heightened drama overlays movement seductively.
Company Wayne McGregor then shines like a beacon of Olympian physicality. Ten impressively technically astute dancers perform an extract from Living Archive, an AI choreographic tool, based on video material from the choreographer's back catalogue. The result, set against a digital backdrop of endless code scrolling downwards, page after page, is a mesmerising concoction of shapes, springs, bends and sweeps. The dancers clearly live and breathe the choreography and have invested a deep understanding of the sequences, which lends the piece an exceptionally polished quality, like super-beings or thoroughbred horses refined for the races.
Camila Alegre and Ezequiel Lopez, part of German Cornejo's troupe of tango dancers, steal the show in a tango frenzy presented in three excerpts, each more confidently expressed than the last. There's a seductive, arrogant assurance to their moves, while the interplay between the two dancers is sensual, aided by exposed back, high kicks, heart in mouth turns and sparkling red dress fit for the Oscars.
And then comes the circus of the big top variety. Machine de Cirque appears in acts before and after the interval with two excepts from their show, one with juggling clubs that occasionally get dropped and the other with a seesaw. Whilst it's quirky entertainment, it hardly constitutes dance. Overall, this element of the evening feels somewhat misplaced as if filling in for another act that couldn't make the night.
Finally, hip-hop works from Far from the Norm and Géométrie Variable are brilliantly executed but somewhat drawn out once you catch onto the idea that this is hip hop slash stroke geometric shape-making utilising the entire body in an abstract way, stripping the emotiveness out of physical expression, while Botis Seva's BLKDOG, a dark and brooding hip hop representation of diminishing youth in an excerpt from Reckonings, is full of hooded dancers scurrying around like beetles before jerking, twisting and falling to the sound of gunfire. Overall, the music by Torben Lars Sylvest and light design by Tom Visser create a viscerally engaging 20 minutes.
As part of the evening's infectious energy, a pure love of movement pours out of the auditorium and floods into the foyer during the interval in a pre-post show, allowing the gauntlet to drop between dancing onstage and off. And at five pounds a throw for a prom seat in the stalls, who can complain, even if ultimately the show doesn't completely knit together.
Reviewer: Rachel Nouchi