Santa's Sooty Christmas
Roma Tomelty
Centre Stage Theatre Company
Down Arts Centre, Downpatrick
–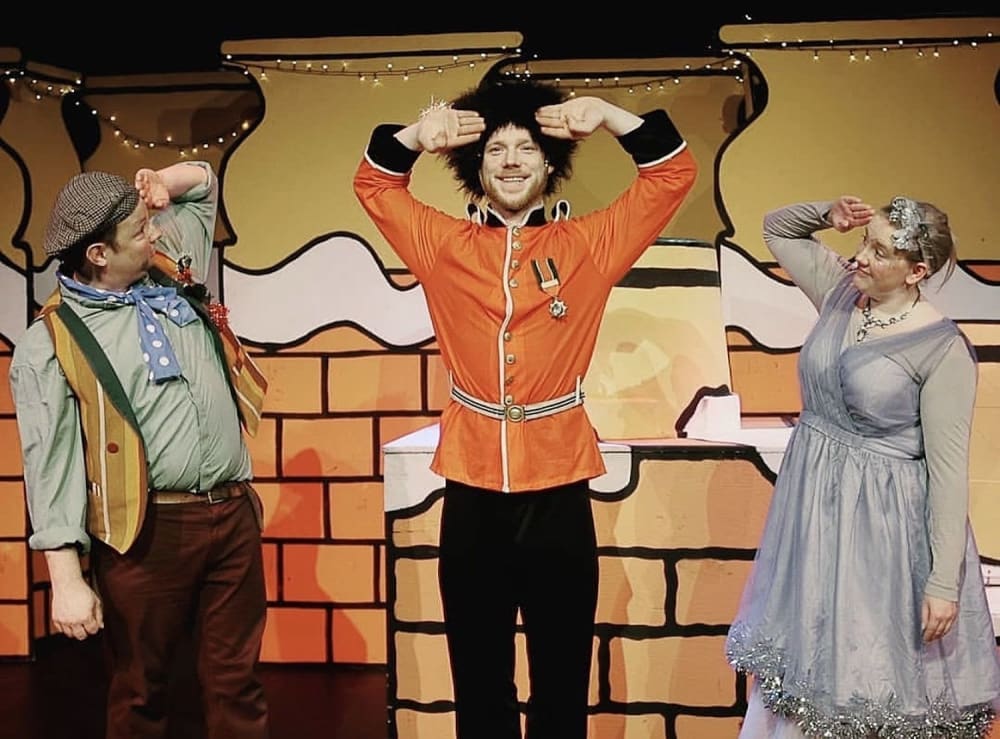 The Belfast-based Centre Stage Theatre Company's Christmas touring shows for younger audiences have established themselves in recent years as a reliable fixture of seasonal offerings at venues north and south of the border.
Stopping off at the Down Arts Centre in Downpatrick, this year's Santa's Sooty Christmas, with the company's co-founders Roma Tomelty and Colin Carnegie taking writing and directing duties, was a pleasingly fun affair performed with lashings of bonhomie and energy.
Although not a panto, it gleefully plunders the form's footlights-crossing familiarity with an adroitly marshalled mix of tuneful sing-along songs, slapstick comedy, a riotous "It's behind you!" sequence, full-on forays into the auditorium and audience participation on stage. All of which is wrapped around a sugar-sweet tale of a sweep enlisting the help of a Christmas tree fairy, a candle and a tin soldier to thwart Fluella's evil plan to sabotage Santa by blocking chimneys with soot.
Channelling Joan Rivers and Cruella de Vil, Rachael Carnegie's Fluella, turquoise of hair, black of heart and wielding a lethal water pistol, plays the villainess with obvious relish. There's no faulting the genial silliness conjured by Eoghan Lamb's sweep Rudi, Hannah Carnegie's fairy, Megan Armitage's candle and Cathan McRoberts' soldier, nor the ease with which they strike up an immediate rapport with the audience.
Tomelty's script is pitched perfectly at young audiences, its simplicity echoed by Carnegie's lightly managed direction which keeps proceedings flowing along with well-paced sureness. Both provide ample opportunities for full-throated engagement by an eagerly voluble audience.
Operating on slender resources, Centre Stage can't—and doesn't try to—compete with the region's other Christmas shows, substituting instead convivial seasonal sentiment with nimble storytelling and enthusiastic performances in a show that is as fun as it is colourful.
Reviewer: Michael Quinn