Satellites
Natalie Songer
Eastern Angles
Sir John Mills Theatre, Ipswich
–

Listing details and ticket info...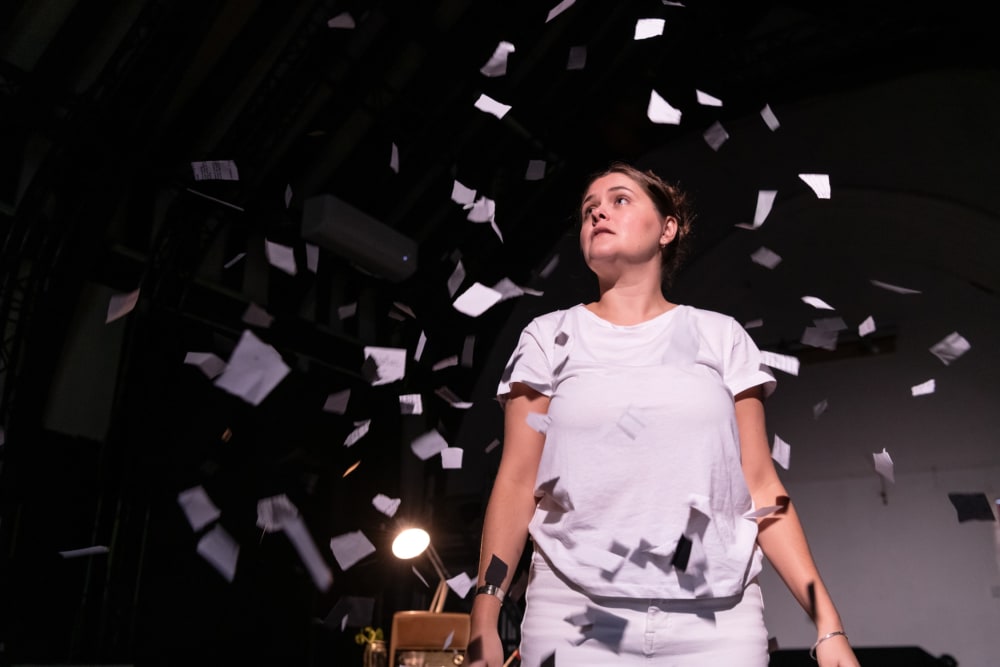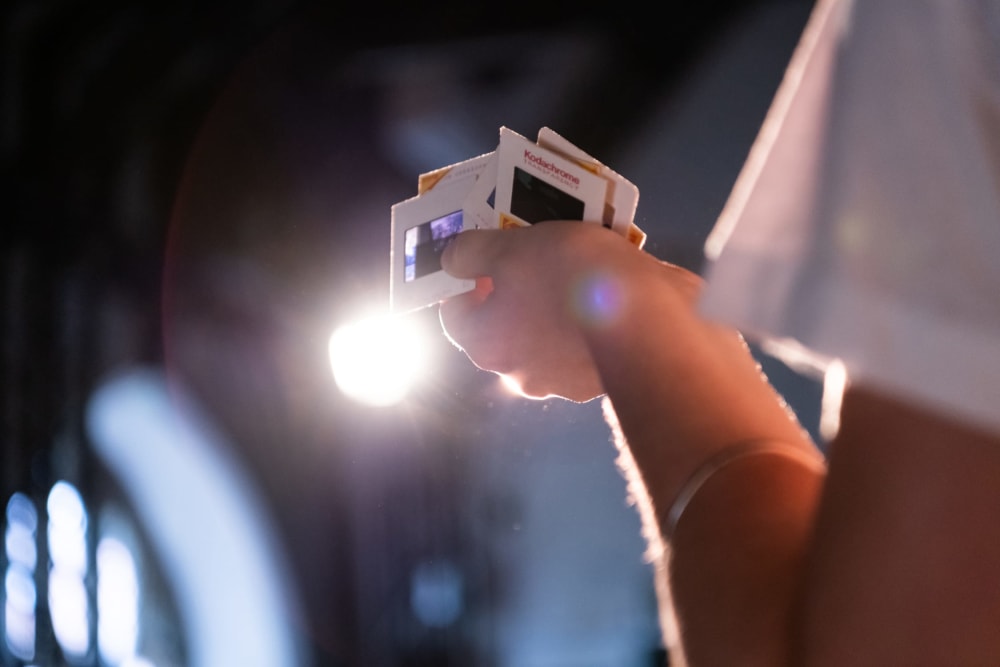 A powerful, multilayered production that takes you on a journey through the lives of two men during the Second World War and beyond, this is writer and performer Natalie Songer's own personal story—and she tells it with conviction, honesty and a collection of storage boxes that gradually reveal the heartbreaking histories of her great uncles.
Cor and Tom are two stargazing brothers growing up in the Netherlands whose lives are turned upside down by Hitler's war. By the time Germany invades their country, older brother Cor is already married with children, but he joins the Resistance and, with his skills in radio technology, is very useful until captured and imprisoned by the enemy.
Tom's life follows a different path. Keen to find his brother's whereabouts and try to get him free, he makes his way to England to join the Resistance there.
It would spoil the production to tell you more. Suffice to say, Cor is eventually transported to a concentration camp as a political prisoner and Tom ends up in America involved in the Pioneer satellite programme.
Natalie tells both stories through the use of slides, the contents of various 'memory boxes' and her own experiences of travelling to significant sites to investigate further.
Although a one-woman show, this is not a static piece. Well directed by Nicolas Barton-Wines, the perfomance is physical, fast-moving and full of interest with a great sound design by Calum Paterson which keeps the action flowing.
Absorbing and shocking in turns, this is at times not an easy watch. Although it does contain humour, it is in the main a harrowing story that leaves the audience with plenty to think about.
A poignant piece, well written and performed with lots of heart. Much recommended.
Reviewer: Suzanne Hawkes