Satori and Unfolding
Lewis Major
Lewis Major Projects
Dance City Newcastle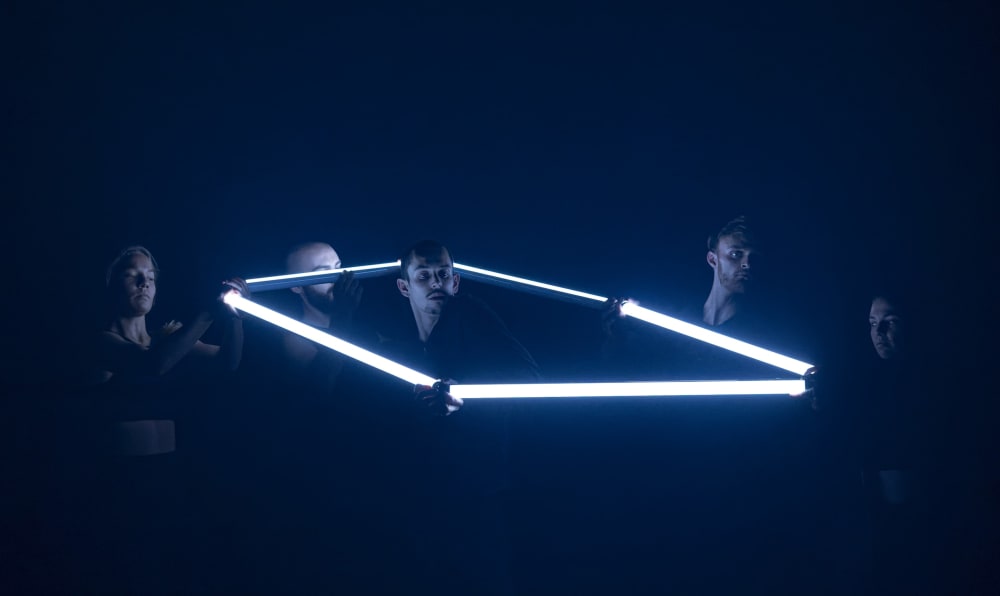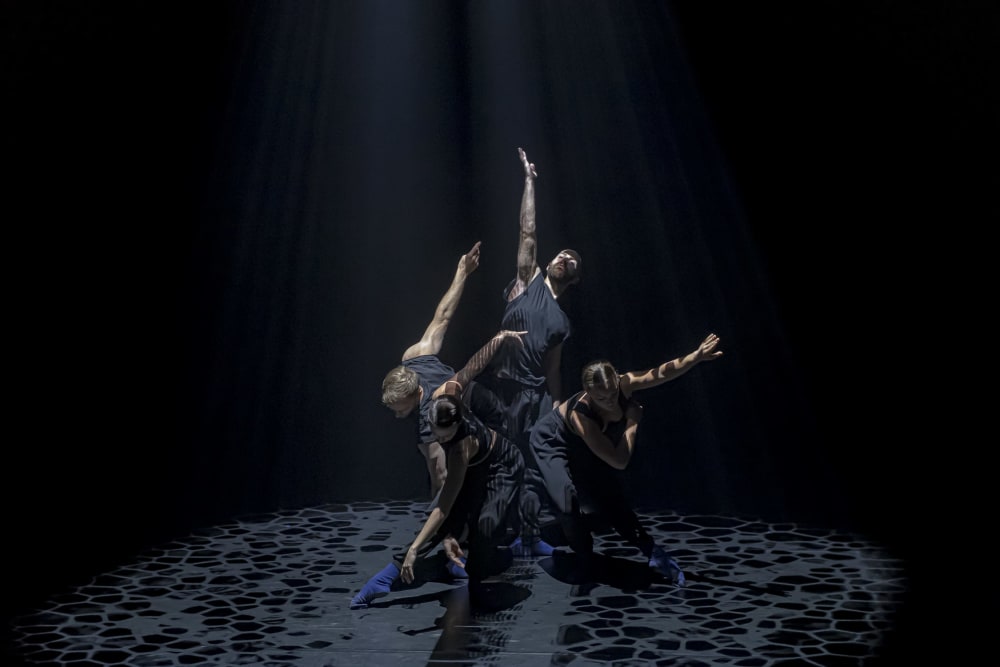 South Australia's fast emerging choreographer Lewis Major arrived in Newcastle and spent a whole week at Dance City, fine tuning the performance and finding time to teach North East based dance professionals and young people on the Centre for Advanced Training (CAT) programme.
His web site states, "Lewis Major is an award-winning choreographer, director and creative entrepreneur with a background in sheep shearing and a foreground in contemporary dance theatre." This is a welcome visit from the other side of the globe and, as the evening included food before and an after-party with DJ, it was quite a treat!
He and his company brought a double bill, Satori and Unfolding to Dance City. These contemporary dance works reveal the poetic possibilities of universal rhythms and cycles in relation to the human form. "My work is purposefully, and persistently, non-didactic. I don't want to lecture to audiences or people who come to see our shows; our work is there to act as a mirror," says Lewis Major.
Satori used five superb dancers, each holding a LED light rod to create different shapes and structures through which they shifted, moved and revolved. The different sections, duets, solos and ensemble, transitioned smoothly into each other, creating different moods and atmospheres. The dancers displayed effortless and powerful technique and were well presented, their individuality coming through as well as the fantastic ensemble feeling. Costumes were mercifully simple and the music was appropriate, if slightly bland.
There were two solos I found particularly moving and Satori ended on a beautiful and elegiac note.
More adventurous and edgy was Unfolding, which used intricate 3D projection to light the performers and the space. It was in two sections, opening with four dancers on stage and developing into a maelstrom of moving light projections and powerful movement taking us out into the universe! The pulsating score by James Brown (Bethesda, Sydney Dance Company) was tremendous, as was the innovative lighting by Fausto Brusamolino. The latter part of Unfolding transferred to a softer, almost Eden-like world with the dancers in flesh-coloured briefs, moving quietly, peacefully in connected duets; a real statement of gentle hope, I felt.
A well-rehearsed and fine ensemble—let's hope they visit again soon!
Reviewer: Dora Frankel