Save the Last Dance for Me
Laurence Marks & Maurice Gran; music by Doc Pomus & Mort Shuman and others
Bill Kenwright and Laurie Mansfield
Sunderland Empire
–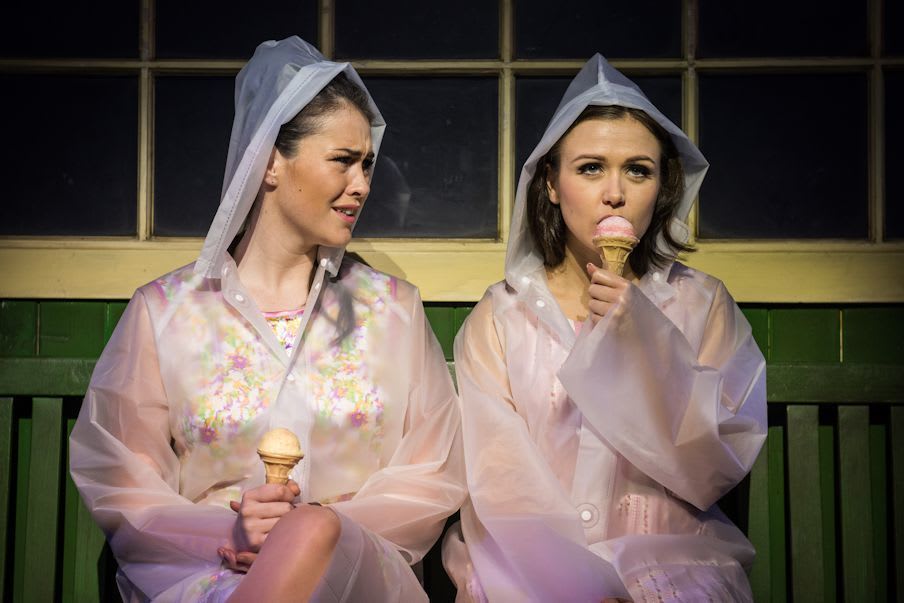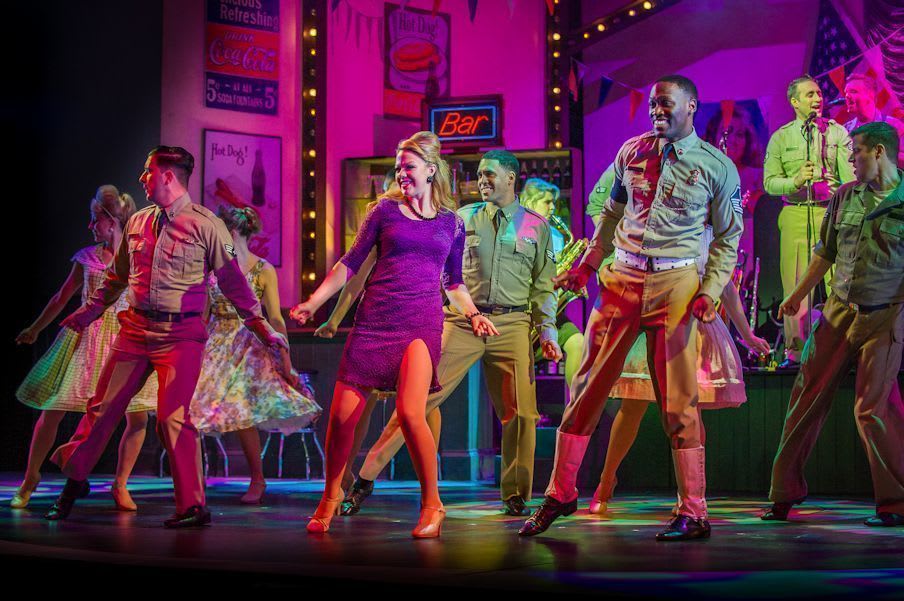 When I went to the Empire to review this show's predecessor, Dreamboats and Petticoats, in 2009, I approached it in a very cynical frame of mind and I was rather disarmed by the whole thing. Yes, it was an unashamed nostalgia-fest but it caught the spirit of the times, not just musically but in its portrayal of the lives of teenagers, so when Save the Last Dance for Me, Marks and Gran's second show in what has become a series, was announced as part of the Empire's spring programme, I marked this down as a "must see."
And there was the added attraction of two local girls playing leading roles: Elizabeth Carter from Washington as Marie and South Tyneside's Lola Saunders as her older sister Jennifer.
Sadly, my unfounded fears about Dreamboats provided to only too well-founded in the case of Save the Last Dance.
Don't misunderstand: the music is terrific and the performances are excellent—no one could fault either—but the storyline is thin and there is little in the way of dramatic tension. In fact, moments when the tension could be ramped up are thrown away. When the two lovers, Marie and Jason Denton's Curtis, sitting on opposite sides of the stage, pour out their misery in "Can't get used to losing you", suddenly the lights come up on the band and chorus behind a gauze and what should have been a moment of pathos and drama turns into another song from a gig.
The plot revolves around Marie, a 17-year-old from Luton, on holiday with her older sister Jennifer in a caravan in Lowestoft, falling in love with Curtis, an American airman from a nearby base. The problem is that Curtis is black and, although he won't face lynching in Luton or Lowestoft as he might back home in Tennessee, such a relationship is nonetheless still not welcome.
There's a great deal of potential for drama here but you get the impression that the writers allocate a couple of minutes to the plot before moving on to the next song.
There are 28 songs (plus reprises), many major hits of the time: "Rhythm of the Rain", "Sweets for my Sweet", "Teenager in Love", "Be My Baby" and more, culminating, of course, in "Save the Last Dance for Me"—which might just give you an idea of how the happy ending happens.
Most of the action takes place in the dance hall/bar in the base and as a hook on which to hang a collection of beautifully performed songs of 1963, Save the Last Dance for Me works very well indeed, but as a piece of theatre…
But then, I doubt if the story is the big attraction for the audience.
Reviewer: Peter Lathan