Scandaltown
Mike Bartlett
Lyric Hammersmith Theatre in association with Fictional Company
Lyric Hammersmith Theatre
–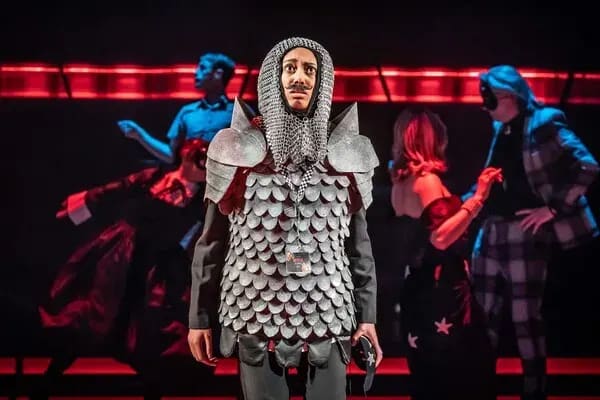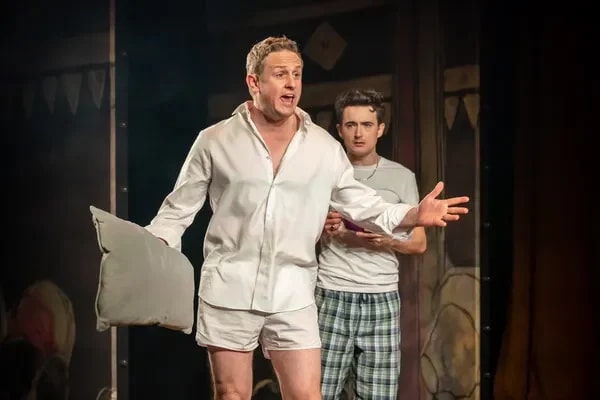 There is not much chance of us being drawn to the characters or their antics in Mike Bartlett's pantomime farce Scandaltown. They are just too slight, their knockabout lives too cartoonishly unreal.
Phoebe Virtue (Cecilia Appiah), living with her aunt in a Northern town, receives a letter from her brother Jack Virtue (Matthew Broome) who has told her he works in London for UNICEF, except he's left some cocaine in the envelope and the imprint of the Telegraph newspaper on the letter. That's enough to get her donning a disguise and racing to check on his city life. Sure enough, like practically everyone she meets, he is leading the 'debauched' life of sex, drugs and alcohol, so she joins in.
Meanwhile, Lady Susan Climber (Rachael Stirling) hires media consultant Hannah Tweetwell (Aysha Kala) to help tweet her to fame with a politically right-wing poke at the supposedly woke generation, though given all the young people in the play are so busy having sexual encounters with strangers in masks, it is hard to imagine them having any time for political activism.
London apparently being the kind of place where rich and poor mingle easily together, the Conservative government minister Matt Eton (Richard Goulding) arranges to have an affair with a woman but by mistake goes back to the flat of a man where he discovers that he rather enjoys being gay. The night of sex also convinces him to resign from the Tory party, become a socialist and even perhaps grow a beard. His wife is fine about his 'affairs' but is so outraged by the word 'socialism' that she demands a divorce.
All of this is accompanied by crude, pointless jokes such as mispronouncing someone's name or referring to someone's Northern background as "the monochrome lands". And since this is a tired old farce, we are given a man without his trousers hiding in his lover's house as his wife pops round.
It is all fairly harmless if you have a running time of a hundred and forty minutes to spare. But when many activists are desperately fighting for the rights of refugees, or going to prison for sitting on a road in protest at government inaction on the climate emergency, it seems a pity that Mike Bartlett should create a shallow, cynical play that goes nowhere.
Reviewer: Keith Mckenna