Scaramouche Jones
Justin Butcher
Theatre Tours International
Pleasance Courtyard
–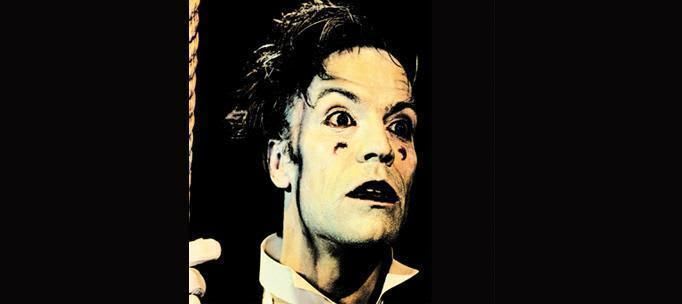 It's funny how some shows seem relevant to recent events even though they were created in a different time, but a couple of days after the death of Robin Williams I watched a clown tell us that this is the last day of his life.
But Justin Butcher's Scaramouche Jones has been around for some years, written for himself to perform, and he is bringing it back to Edinburgh courtesy of Guy Masterson.
We see the end of his traditional clown act in silhouette, to cheering crowds, before he comes backstage to tell us the story of his 100-year life, gradually removing the costume and make-up of his trade. Ironically for a mute clown, his tale is lyrical with almost archaic, poetic language, and the actor-writer appears to relish every word.
Scaramouche was born abnormally pale-skinned in Port of Spain, Trinidad on the last day of the nineteenth century. His mother was a prostitute and his father unknown, but she once told him he was an Englishman, something he carried with him proudly for the rest of his life.
His mother murdered, he was put on a mission boat but was sold to a slaver, and there begins a series of adventures that takes him all over the world, being the subject of lust of an Italian prince, marrying a 12-year-old prostitute to save her from the corrupt police but then beaten up by her family for not consummating the union, digging graves at a Nazi concentration camp and then finally getting to London, in the alleged country of his father's birth.
All of these personal events are set against the major events of the twentieth century, especially the Second World War when he nearly meets Mussolini and ends up on trial at Nuremberg.
Butcher's performance is physical and beautifully spoken, drawing the audience into this personal, sprawling tale. There are a lot of words and so it takes a lot of concentration to follow the whole thing—I'm sure I missed bits—but it is worth the effort.
Reviewer: David Chadderton