Scenes from 68* Years
Hannah Khalil
Sandpit Arts
Arcola Theatre
–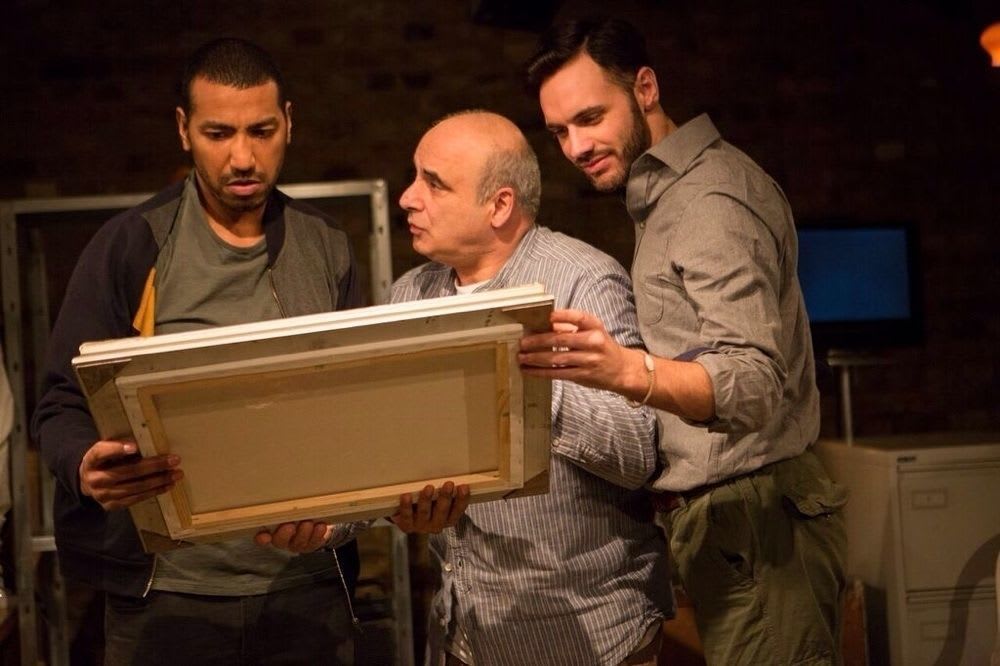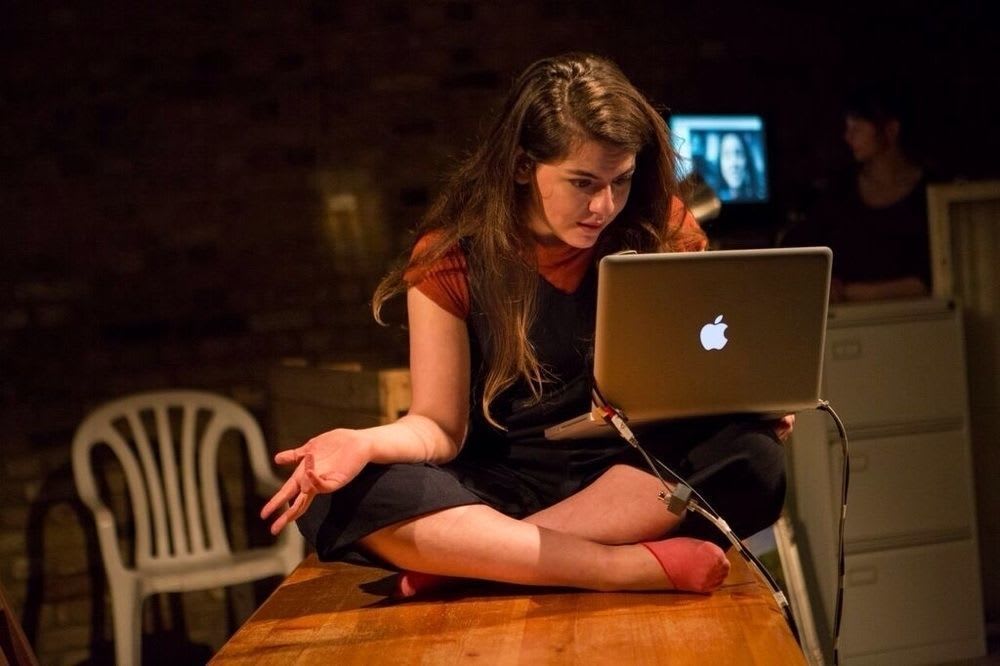 The occupation of Palestine in 1948 has distorted the lives of all those who live in the area. Hannah Khalil's remarkable play Scenes from 68* Years moves backwards and forwards from that time to the present day in numerous short scenes to give us a powerful sense of life under the occupation.
It begins in darkness and confusion as soldiers searching for someone break into a house and threaten to shoot a woman who is filming it on a mobile 'phone.
The terror of that opening isn't repeated, but it serves to remind us of the way even the most ordinary situations under the occupation can turn suddenly violent.
Most of what we see is ordinary, but the ordinary has become part of the tragedy. Long queues line up at a checkpoint where the guard refuses to tell a driver when, if ever, it will open to allow people to continue their journey. A sleepy child questions his mother about why she isn't allowed to go with him to visit his father. Three women try to have a picnic but are repeatedly asked to open their bags by Israeli soldiers.
The bleakness is lightened by the writer's sense of humour about the absurdities of the situation. When an Israeli security post is checking the list of goods a western aid convoy is bringing in to Gaza, they tell the aid workers that toys, tinned fruit and salt are banned. The convoy can only move on to the supposedly independent territory of Gaza after it has dumped these dangerous items.
Some of the most engaging and amusing scenes are simple discussions between an Arab shopkeeper (Peter Polycarpou) and an Israeli private (Mateo Oxley) who drives a tank.
Hannah Khalil shows us ways the occupation has also affected the non Arab Israelis. A taxi driver (Peter Polycarpou) explains to a prospective passenger that it is becoming too dangerous for him to drive to the Israeli city of Nazareth. An Israeli soldier (Mateo Oxley) pays a sex worker (Janine Harouni) to dress as a soldier, tie him up and abuse him.
There emerges a picture of a failed society. It is also a picture that is on the whole pessimistic about the situation ever being any different. Each scene begins with a date from 1948 to the present day being flashed up on screens, but the problems seem to be repeated. Characters say that nothing ever changes.
A young Arab youth who is planning to leave for a London university says, "this place is suffocating me," and tells his mother who wants him to stay that there are reasons why there are more Palestinians outside than in the land once defined as Palestine.
Yet there are moments of hope. There is the young graffiti artist (Maisa Abd Elhad) who Skypes in and describes herself as the Palestinian Banksy who has just been out spray-painting political messages on walls. There is also the western aid convoy to Gaza which reflects the growing international support for the Palestinian cause.
This is a fine play that has been given a bright, warm production by a very confident and effective cast directed by Chris White. The fluent, naturalistic dialogue is always interesting, the characters believable and the situations depicted have the ring of authenticity. This is a powerful dramatic vision of the hell that occupation has made of ordinary life in Palestine.
Reviewer: Keith Mckenna