School of Rock
Music by Andrew Lloyd Webber, book by Julian Fellowes and lyrics by Glenn Slater
David Ian for Crossroads Live, Warner Music Group, Access Industries Inc and the Really Useful Group Ltd
Bristol Hippodrome
–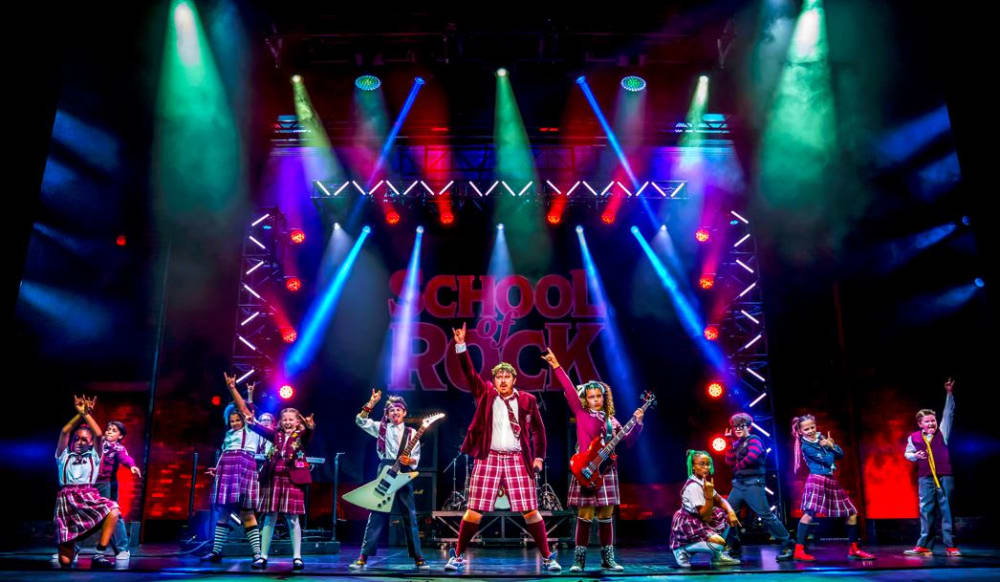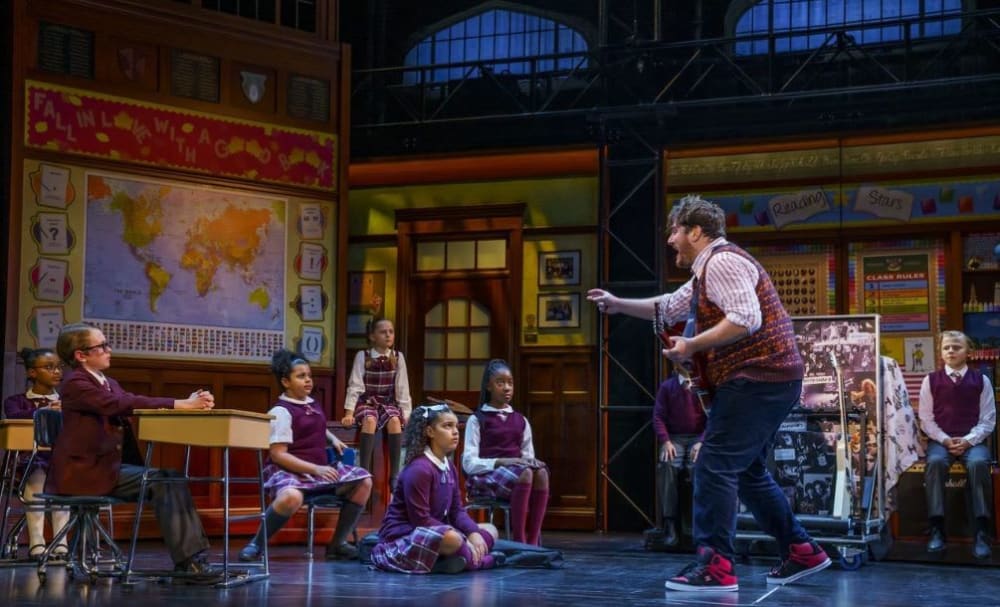 The team put together to transition School of Rock from screen to stage is steeped in honours and experience. Impresario Andrew Lloyd Webber (his 20th musical composition), Glenn Slater (three-time Tony nominated lyricist) and Julian Fellowes (the Oscar-winning book writer) are a tour de force of the entertainment industry.
Hollywood star Jack Black and acclaimed director Richard Linklater were originally combined in the 2003 film of the same name, which was for over a decade the highest grossing music-themed comedy.
Rockstar wannabe Dewey Finn is seeing his dream crumbling away at a rapid rate. With disgruntled housemates and rent due, he finds an opportune moment to eradicate all his ever-increasing problems when offered a role as substitute teacher at a prestigious private school.
Despite initially giving little care to his classroom, Dewey realises he has a class full of talented classical musicians with the potential to help him win the coveted Battle of the Bands.
The spirit of the original is at the heart of this adaptation specifically produced for a family audience. Black's original take on Dewey is iconic and is as much the actor as the character. Jake Sharp delivers on all those original comedic and quirky qualities without feeling gimmicky or imitative. The lead pours his all into every number and, with his limitless energy, Dewey constantly has the audience's captive attention.
That being said, the stars here are of course the kids. Lloyd Webber's objective was to bring them into the story more and you can see that in full here. What is remarkable is the children's confidence. Their ability to perform and play instruments across a long show is mind-blowing. A collective of 42 children are involved in the tour—a huge undertaking for any company. Nevertheless, a chance to perform in front of thousands day after day? Priceless.
Like some Lloyd Webber musicals, it runs a little too long and has a few forgettable songs which could easily be cut and not missed. As a family musical, it doesn't seem right to walk out of the theatre just short of three hours after taking your seat.
Put aside the length, School of Rock is a guitar-slaying, head-banging jackpot of rock and roll fun for the family. If School of Rock can guarantee one thing, it is that everybody leaves with a smile on their face.
Reviewer: Jacob Newbury