School of Rock
Music by Andrew Lloyd Webber; lyrics by Glenn Slater; book by Julian Fellowes; based on the screenplay by Mike White
David Ian, Crossroads Live, Warner Music Group, Access Industries Inc and the Really Useful Group Ltd
Leeds Grand Theatre
–

Listing details and ticket info...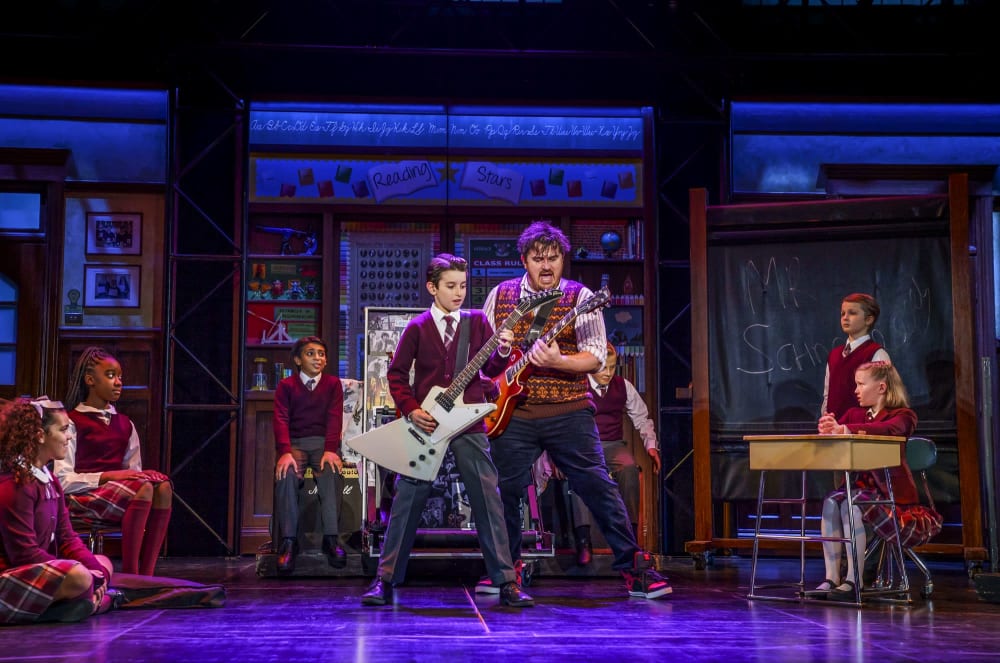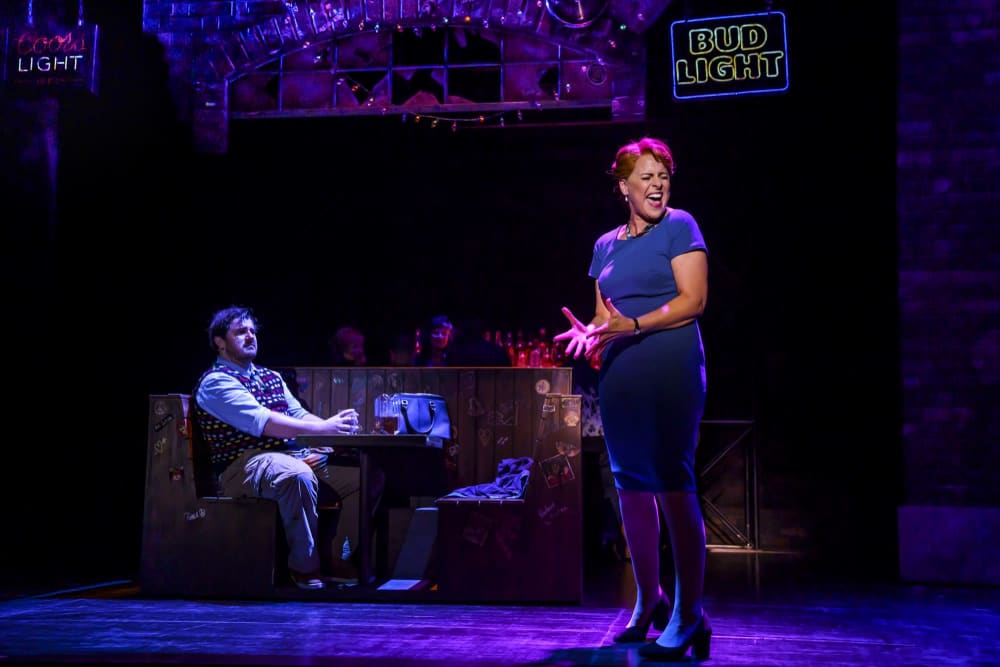 Before School of Rock opened on Broadway in 2015, there was a great deal of media scepticism about whether it could live up to Richard Linklater's beloved 2003 film. Firstly, Jack Black was sensational in the leading role, so how could anyone else hope to fill his boots? Secondly, the theatre has seen a plethora of mediocre film-to-stage adaptations in recent years, so why would this one be any different? And thirdly, who could be less appropriate to create a musical about the redemptive power of rock music than the men responsible for Evita (Sir Andrew Lloyd Webber) and Downton Abbey (Sir Julian Fellowes)?
Despite all these potential pitfalls, School of Rock dazzled New York critics and audiences alike, and I'm thrilled to report that this touring production—the first ever in the UK and Ireland—delighted me from beginning to end.
Fans of the original film will be happy to learn that Fellowes's book follows the narrative arc of Mike White's screenplay, preserving both its wit and warmth. When aspiring musician Dewey Finn (Jake Sharp) is kicked out of yet another band, his dreams of becoming a rock god seem impossibly remote. To make matters worse, he has also lost his job at a record store, and his best friend, Ned (Matthew Rowland), is under pressure from his girlfriend, Patty (Nadia Violet Johnson), to boot him out of his apartment.
Desperate for cash, Dewey impersonates Ned in order to get work as a substitute teacher at a prestigious prep school, Horace Green. Dewey bridles at the conformity of the school with its rigid rules—overseen by the highly-strung principal, Rosalie Mullins (Rebecca Lock)—and allows his fifth-grade class to run amok. However, upon discovering that his students have musical talent, he decides to form a new band—one that will win him glory at the upcoming Battle of the Bands contest.
In synopsis, School of Rock sounds rather dodgy, and a more cynical viewer could see this as a show about a deluded narcissist who behaves recklessly with the children in his charge, endangering both their education and safety. Fortunately, Fellowes's book fleshes out the home life of the children—a mixture of strict, overbearing and neglectful parents—to make their journey of self-discovery even more satisfying.
There is much to admire in Laurence Connor's slick and fast-paced production, not least Natasha Katz's dynamic lighting and Anna Louizos's extraordinarily agile set designs which allow for speedy scene changes.
It was a huge pleasure to watch such a talented cast of children—Eva McGrath, Effie Lennon Ballard, Oliver Forde, Joseph Sheppard, Aaid Patel, Ziana Olarewaju, Inez Danielak, Wilf Cooper, Evie Marner, Tia Isaac, Caelan Wallington, Elodie Salmon and Elisha Kerai—display their considerable gifts.
Jake Sharp is superb as Dewey Finn, capturing the wild charm of Jack Black without resorting to mere impersonation. Rebecca Lock is also terrific as Rosalie Mullins, the role originally performed by Joan Cusack, particularly during the scene in which her inner rock goddess is released by Stevie Nicks's "Edge of Seventeen". There is also sterling work from Matthew Rowland, Nadia Violet Johnson and the rest of the adult ensemble.
The songs, co-written by Sir Andrew Lloyd Webber and Glenn Slater, are highly enjoyable for the most part, especially the anthemic "Stick It to the Man". That being said, my favourite number—"School of Rock"—was the one taken directly from the original film.
Bursting with energy and joie de vivre, School of Rock is an absolute blast.
Reviewer: James Ballands