Screen 9
Kate Barton
Piccolo Theatre and The Pleasance
Pleasance at EICC
–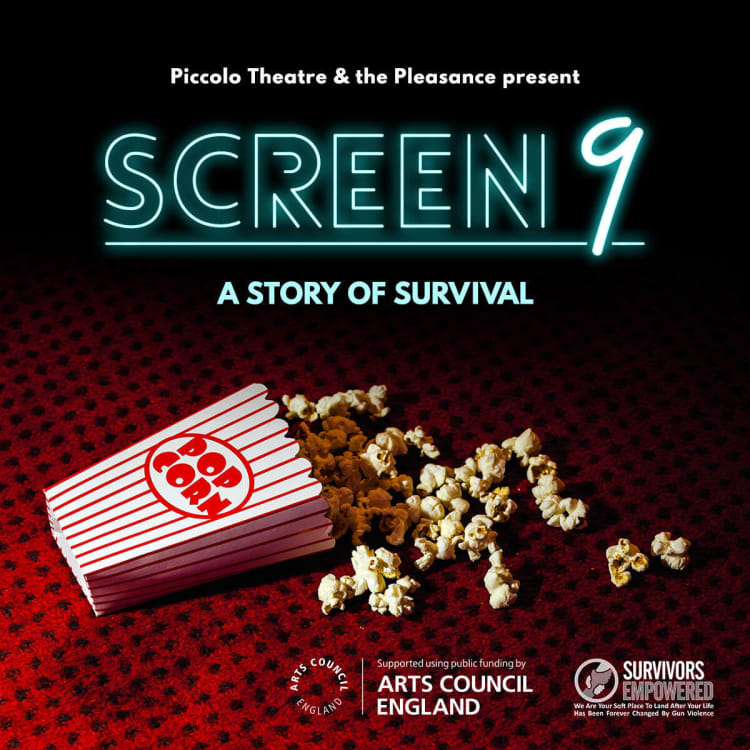 There's a level of trepidation felt when embarking on any piece of media that purports to engage with a tragedy. Suffice to say, for every great Fringe show which tackles an event where great suffering has occurred, there is one which falls at the gates, turning what should be serious or heartfelt into something crass or needlessly facile. It's with some relief that Screen 9, a piece recounting the tragic events of the July 20 Colorado cinema shooting during the première of The Dark Knight Rises, is a piece constructed with patience, care and humanity.
Drawing from real-live verbatim accounts, interviews and conversations, Screen 9 interweaves the recollections of four survivors, their thoughts, fears, and horror at what takes place, casting a light over the events preceding and immediately following the massacre, but never becoming bogged down in luridness or trying to make entertainment from the horror.
It's a testament to the company, as well as the writing and direction of Kate Barton, for creating an atmosphere and a space where the experience can be felt, but not glorified. The production literally transforms the stage space into a cinema auditorium and places the audience into a reimagination of screen 9 itself. They sit surrounded by the cast, who speak largely from their seats dotted around the space, while a blurred screen plays out the film with a digital clock showing the real-time of the events described.
There are no loud bangs or yells, nothing so crass. Simply a story told, and the names of those lost remembered. At one point, one of the speakers mentions that only one name should be forgotten here. A sobering thought, in a powerful and thought-provoking play.
Reviewer: Graeme Strachan