Scrooge The Musical
Book, music and lyrics by Leslie Bricusse
Made at Curve in association with Michael Harrison and David Ian
Curve Theatre, Leicester
–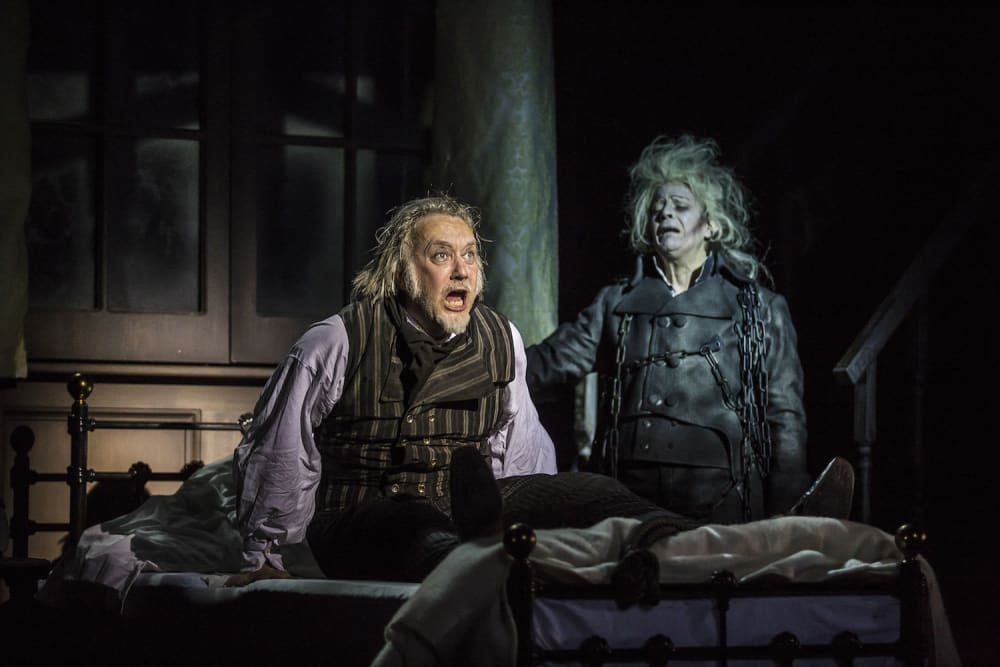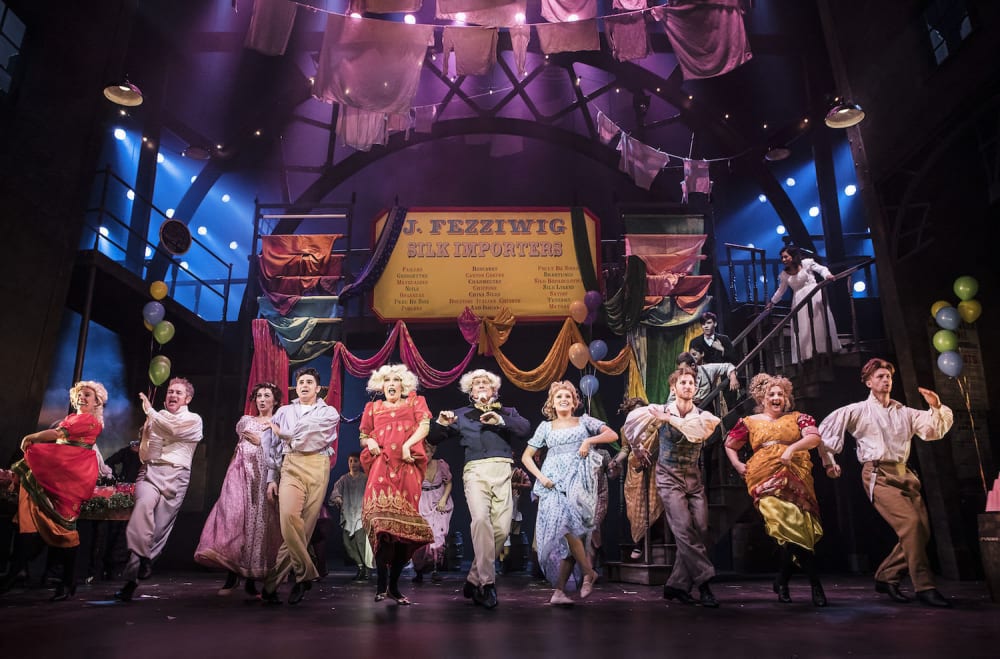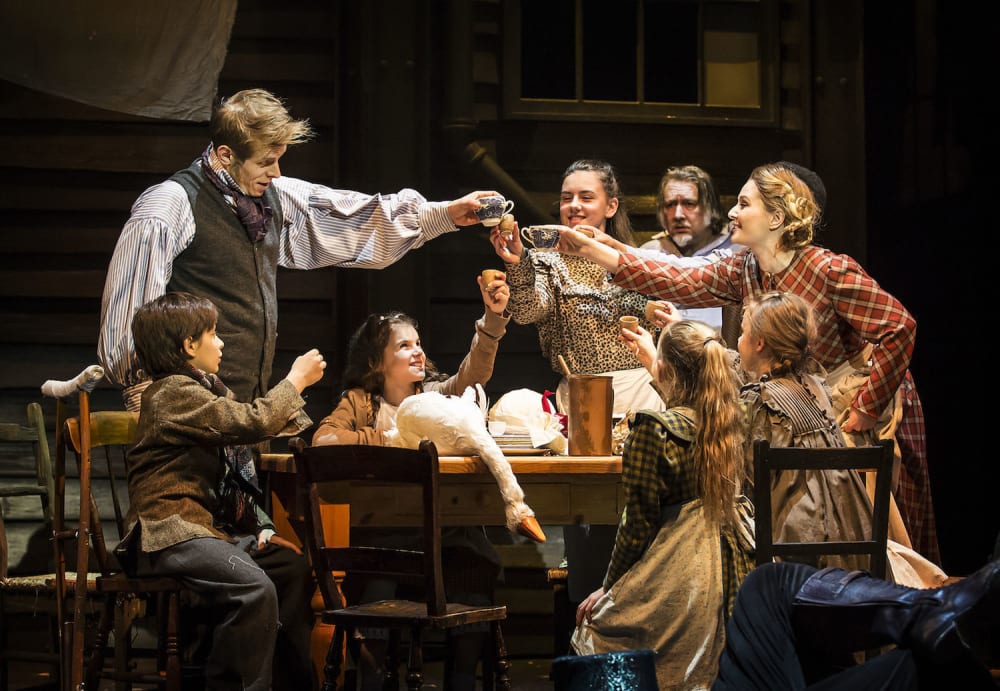 Christmas has come early to Curve as its latest production Scrooge the Musical opens, a month before Christmas Eve.
Stuffed-full with Victoriana, carol singers and Gawd-bless-you-guv'nor cheer, director Nikolai Foster and his creative team have pulled out some major crackers with their main show for the festive season.
Heavily based on Charles Dickens's The Christmas Carol, Leslie Bricusse composed the score for the 1970 film Scrooge for which he received an Oscar nomination. Bricusse subsequently wrote book, music and lyrics for the stage version; it opened in Birmingham in 1992, transferred to the West End in 1996 and has enjoyed relative success in the UK over the years.
Dickens, master storyteller and creator of instantly recognisable characters, pretty much wrote the template for our Christmases since 1843 when A Christmas Carol was published. Wisely, Bricusse stuck to the core story of Scrooge's redemptive journey, and in these days of austerity and our issues with how we treat our fellow human beings, it is a message worth hearing again.
As the clock strikes 7PM on Christmas Eve, 1843, mean and miserly Ebeneezer Scrooge reluctantly allows his clerk Bob Cratchit home for Christmas to his poor but happy family. During the night, Scrooge is visited by the ghost of his former business partner, Marley, followed by the ghosts of Christmas Past, Present and Future, giving Scrooge the opportunity to re-consider his wicked ways. I don't think this counts as a spoiler, however, Scrooge plumps for being nice from now onwards and everyone is happy—hooray!
Jasper Britton gives a satisfyingly curmudgeonly performance as Scrooge; his comic timing is perfect and he commands the stage, his expressive face doing a lot of the work. So what if he's not the greatest singer on stage, he personifies what Scrooge is all about. Nathaneal Landskroner doubling as Young Scrooge and Nephew Harry provides an excellent counterpoint to Scrooge's older self as we gain an emotional glimpse into his earlier life.
From stage to ceiling, upstage and downstage, Curve's vast space is fully utilised by Michael Taylor's exceptional set design, complete with nightshirts festooned like bunting across Cheapside's dark and gloomy streets. Ben Cracknell's lighting design is breathtaking, greatly enhancing the story's depiction of darkness and light in character, setting and mood.
However, all the tricks can't disguise the lack of strong musical numbers, save one or two, particularly "Thank You Very Much". The score is good but not great, and I often had a sense throughout of phrases from other songs from other musicals, and several just don't seem to get going. In "The Milk of Human Kindness", the ubiquitous "jolly number with the 'poor folk' getting drunk", it's "Oom Pah Pah" without the oomph; Oliver-lite.
A shame as, visually, the set pieces are exuberantly choreographed (Stephen Mears), and there is colour, humour and fine performances by the company in "December the Twenty-Fifth" and "Toy Ballet".
This is a family show, however, I should warn those attending with young children: you may have trouble whenever memories of Marley's ghost and entourage of chain-thrashing, wardrobe-hiding zombies recur.
With its pies and plum pudding, the haves and have-nots, this sumptuous production also serves up an opportunity for audiences to re-consider some of the messages behind the festive season.
Reviewer: Sally Jack