The Seagull
Anton Chekhov
The Royal Scottish Academy of Music and Drama in association with York Theatre Royal
York Theatre Royal
(2010)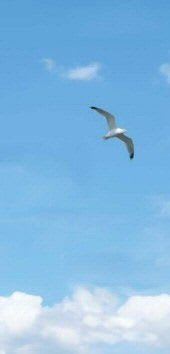 The first fruits of a new partnership between the 'professionals in training' of the RSAMD and experienced actors, several of whom have appeared in previous York Theatre Royal productions, this production of Chekhov's great rumination on the vicissitudes of fame and the Muse proves its worth as far more than an experiment in creative processes.
Its success lies in the pace and lightness of touch of the production (directed by John Kazek and Hugh Hodgart), and a clear understanding that Chekhov's characters demand nothing more (or less) than "a familiarity with humanity", as actor Pierce Reid puts it. The Seagull contains themes and truths about human relationships which are in Chekhov's later works iterated again and again in varying combinations, but perhaps never in such an all-encompassing way as here.
Richard William Evans's set design and Kai Fischer's lighting place the action outside of any painstaking naturalism, with the wood flooring stylishly chipped away to present a rough texture beneath, and the lake and space of the great outdoors symbolically represented by a massive framed watercolour-like backdrop. Like the production as a whole, the design is simple, unfussy, but impressive.
One of the most intriguing aspects of the way this production has been rehearsed is that some of the younger actors rotate in the larger roles, so on any given night an audience will witness different combinations of Konstantin, Nina, Medvedenko and Masha. The production feels coherent nonetheless - once one becomes accustomed to the hotchpotch of accents as Julia Watson's RP Arkadina is paired with Reid's Glaswegian Konstantin - and this is a way of granting a larger number of student actors exposure to major roles, rather than a Factory-esque gimmick.
So, on the night in question, we saw Reid's softly spoken, gangly child of a Konstantin, convincingly and movingly conveying the character's youthful ambition and obsessions. Jessica Bilé's Nina was more disappointing, primarily let down by a lack of vocal technique and failing really to sparkle in the way the young Nina should. Bilé was more convincing in the actress's heart-wrenching breakdown in Act Four, though, and the frantic compulsion as Nina and Konstantin scrabble at each other's arms upon their reunion - neither pulling each other in nor quite pushing each other away - was symptomatic of the production's many effective light touches.
A stronger Nina would have made for a production closer to perfection, but this did leave the way clear for Olivia Knowles's Masha really to shine in a way rarely witnessed in performances of this role. Her decision to "tear out love by the roots: that will be the end of hope", delivered, as Knowles does, with a beaming smile, strikes exactly the right note for Masha: her hopefulness for the end of hope, smiling at the prospect of no longer being compelled to love.
While the first half feels slightly too long, with some misfiring moments coming dangerously close to melodrama towards the end of Act Three, the production as a whole does well to maintain momentum and involvement with each of the characters' stories.
The contributions of the more well-established actors should not be overlooked either: Kevin McGowan's Dorn in particular is a suitably dissolute yet magnetic presence, and Paul Shelley, stepping into the role of Sorin at short notice, also displays masterful timing and a touching deterioration as "l'homme qui a voulu". Julia Watson plays Arkadina astutely, and her relationship with her brother Sorin, while only sketched lightly by the play, is made beautifully real. Marcello Walton is a bookish but chiselled and handsome Trigorin, Robin Simpson as Shamrayev swings convincingly from anecdote to anger, and Kate Ambler as his wife Polina ably conveys the day-to-day desperation of the character. In his professional debut, Martin McBride as Medvedenko is given few moments to shine, but unselfishly trots on, drifting by unnoticed in the shadow of Masha's towering love for Konstantin.
As an ensemble, then, this cast works together superbly, filling in all the corners of Chekhov's landscape with skill. The production's key note seems to be addiction and necessity, vividly bringing to life what happens when the object of one's addiction - be it fame, talent, or another human being - is simply and irrefutably unattainable. Not just a successful experiment; a laudable and successful Seagull.
Reviewer: Mark Love-Smith