Searching for Belinda
Devised by Emilia Nurmukhametova and Amy Mitchell
Bold Mellon
Above The Stag Theatre and Bar
–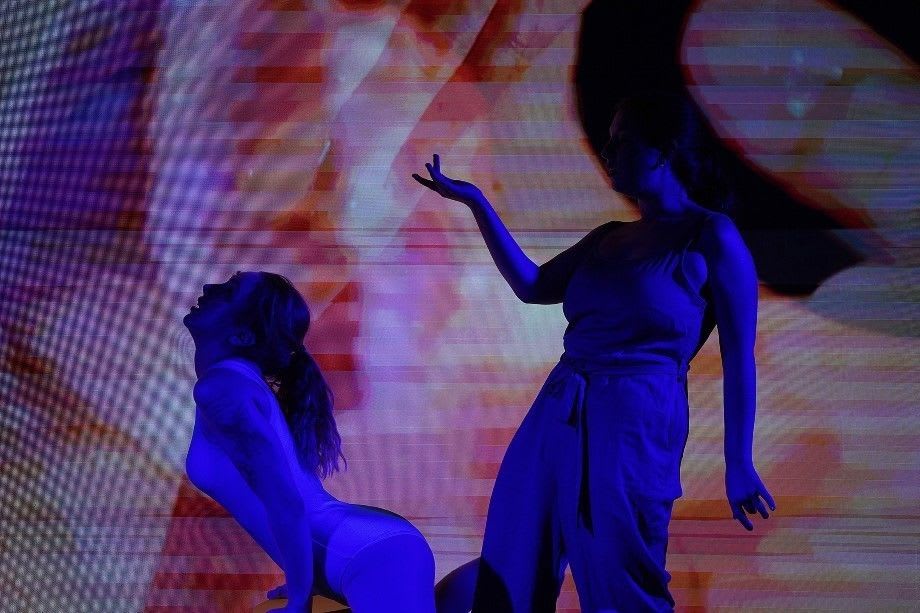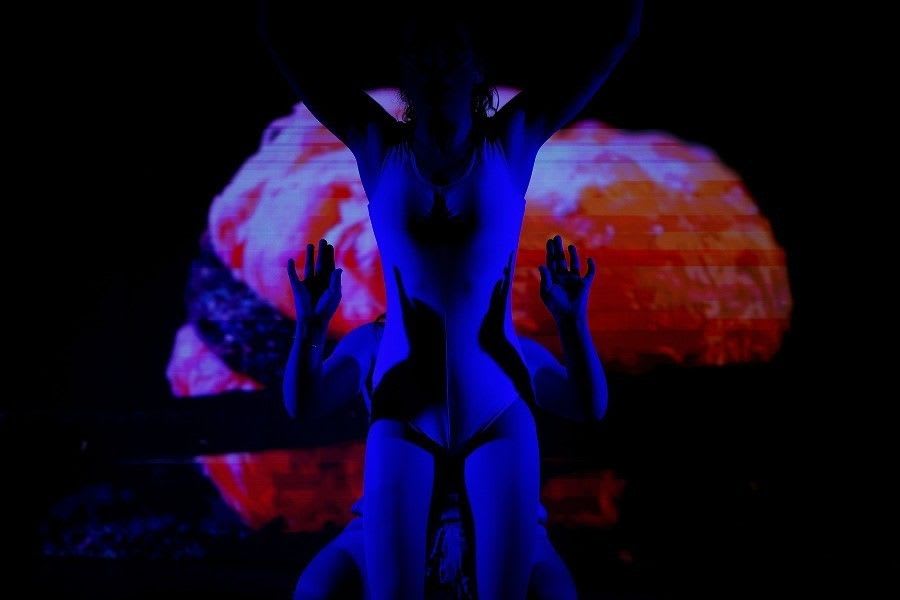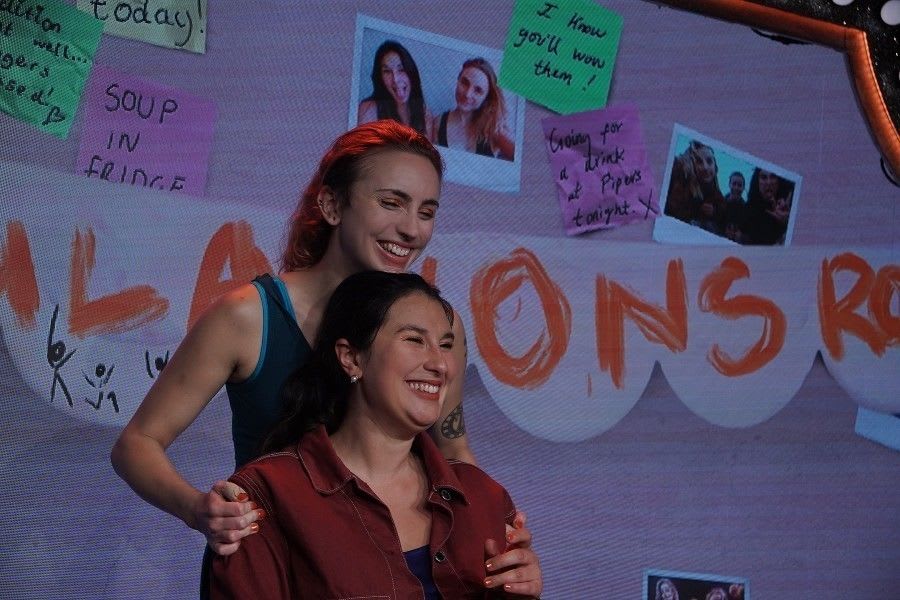 Rose arrives back to a huge sign saying "congratulations" across a wall in the flat she shares with her best friend Ruby. What's more, Ruby (Emilia Nurmukhametova) tells her that a casting director was very impressed with her public performance that evening. As they joke and check out how good their bodies look, Ruby comments that, "this is exactly why everyone thinks we're together." Smiling, Rose (Amy Mitchell) admits that, "sometimes I say that you are my gf when a creepy guy tries to chat me up."
But as Ruby prepares to make some placards to save from closure one of the few bars "specifically for queer women", they stumble into an argument about Rose's sexual behaviour, when she mentions she had initiated a kiss with a woman that evening. This surprises Ruby who seems to have assumed Rose was heterosexual.
As the conversation becomes more heated, Rose accuses Ruby of overreacting and suggests she may even be bi-phobic. It doesn't help that the woman she kissed has found a picture of Rose with her former boyfriend on social media that prompts her to send a cruel text saying, "sorry I don't fuck with bisexual girls. I don't wanna waste my time with a slut who'll fuck anything coming their way."
Yet for Rose, her attraction to women is nothing new. She still recalls the crush she had on her former dance teacher Belinda and in dream sequences we see them dancing together. As Rose talks about her past, Ruby's concern for her friend leads her to reveal something of her own history.
Searching for Belinda is a gentle story peppered with humour, fine dancing and an upbeat optimistic mood that in some ways is out of step with this period. It expresses conversations and feelings that still rarely find there way onto the stage. Yet its lightness of touch in dealing with possible differences in attitude towards sexual identity leads to a low level of dramatic tension. There just doesn't seem to ever be very much at stake. I couldn't help but wish the play had more to say about the complicated, difficult sexual choices women are still forced to make in an intolerant society.
Reviewer: Keith Mckenna