Seaside Terror
Adam Z Robinson, Kathleen Yore and Rebekah Caputo
Odd Doll and Littlemighty
Carriageworks Theatre, Leeds
–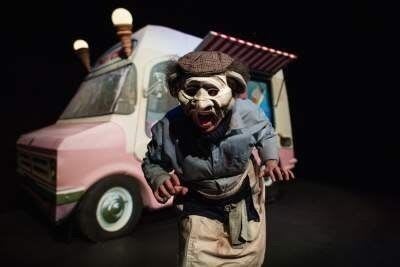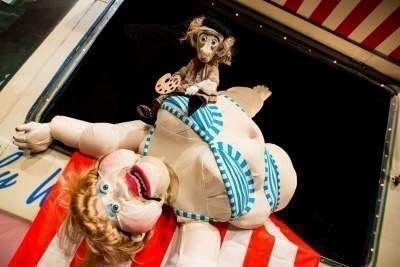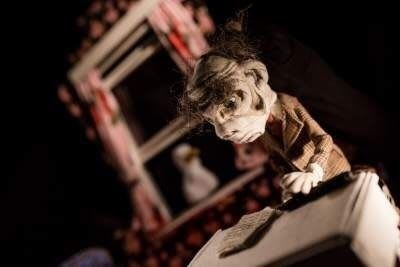 For its latest show, puppet theatre company Odd Doll has drawn inspiration from British horror classics of the 1970s, particularly anthology films like Tales from the Crypt (1972) and From Beyond the Grave (1974). In the spirit of these spooky chillers, each of the five stories that make up Seaside Terror has a moral quality, with characters being punished for their bad behaviour.
In one tale, for example, a spoiled boy disappears forever after a fateful trip to an amusement arcade. In another, a mysterious creature wreaks bloody vengeance on all the characters who have been cruel to a sensitive bingo caller.
The show is replete with demonic seagulls, zombie donkeys and vengeful ghosts and all of these tales are introduced by a grotesque ice cream seller (Kathleen Yore) who wouldn't be out of place on the BBC's League of Gentlemen.
There is much to enjoy in this peculiar little show. The hit rate of the five stories is surprisingly high, especially when one considers that even the best horror anthologies usually contain one or two clunkers. For the most part, the three writers manage to combine laughs and chills to winning effect.
The puppetry is often witty and inventive, particularly one scene of astonishing gore that I won't spoil for you. I think my favourite creation of theirs was Shirley Fisher, the voluptuous songbird of Southpaw-on-Sea, who becomes a life model for an exploitative artist. Without wishing to give away too much, I found myself surprisingly moved by the character's plight.
Kathleen Yore is genuinely unnerving as the eager to please ice cream vendor, skilfully encapsulating the sinister quality that pervades many seaside towns.
Although the pacing flags between the different stories, Seaside Terror is a surprisingly entertaining and imaginative piece of work.
Reviewer: James Ballands