Season's Greetings
Alan Ayckbourn
Stephen Joseph Theatre
Stephen Joseph Theatre, Scarborough
–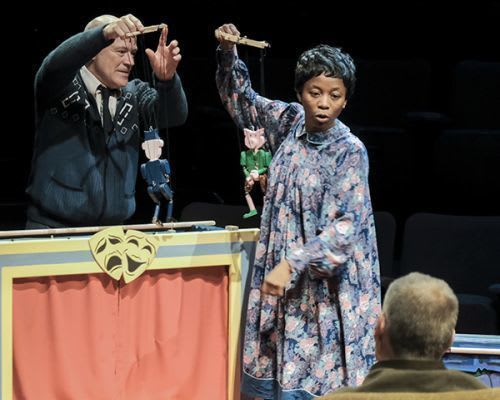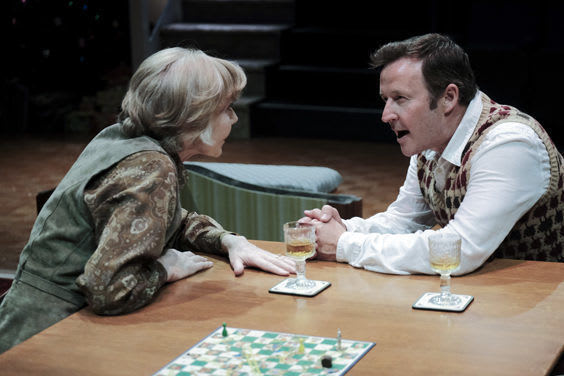 Season's Greetings is one of Ayckbourn's finest plays, combining the ingenious plotting and beautifully observed characters that audiences have come to expect from his best work. It's surprising, therefore, that this black comedy is only now receiving its first revival in Scarborough since it was originally performed in 1980. Then again, with Ayckbourn's 83rd play arriving later this year, I suppose that the Stephen Joseph Theatre is spoiled for choice.
Set in an average suburban house in Middle England, Season's Greetings begins on Christmas Eve and ends on 27 December. As demonstrated in earlier plays such as Absurd Person Singular, Ayckbourn is alert to the dramatic possibilities of the Christmas period, and over the course of the play we watch the nine characters struggle to bury their resentments under a façade of yuletide cheer.
While none of the characters in this play is particularly likeable, the men are far worse than the women. Neville (Matt Addis) is deaf to his wife Belinda's (Frances Marshall) emotional needs, preferring to tinker with anything mechanical, and his feckless friend Eddie (Michael Lyle) does all he can to avoid his pregnant wife Pattie (Mercy Ojelade).
Even well-meaning Bernard (Leigh Symonds), an incompetent doctor with a penchant for puppet shows, fails to cope with his wife's alcoholism, and newcomer Clive (Andy Cryer), a naïve writer, breaks his girlfriend Rachel's (Rachel Caffrey) heart when he falls for her married sister Belinda. Worst of all is the demonic Uncle Harvey (Bill Champion), who wears a knife strapped to his calf and displays a reckless disregard for human life.
Ayckbourn is known for his experiments with time and space, and sure enough much of the play's action takes place in the open plan hall that connects the ground-floor rooms (living room, kitchen and dining room), placing us in the heart of the action. Kevin Jenkins's pleasingly detailed set does a fine job of transporting the audience back to the early 1980s.
The ensemble acting is strong across the board. Bill Champion plays Harvey with just the right level of menace and Leigh Symonds is both funny and touching as the ill-fated Bernard. Matt Addis and Michael Lyle are highly effective as two of Ayckbourn's most useless husbands, and there's nice work from Frances Marshall and Mercy Ojelade as their frustrated spouses.
Andy Cryer demonstrates great comic flair as the romantically confused Clive, and Rachel Caffrey movingly conveys Rachel's inner sadness. Completing the cast is Eileen Battye, who manages to make a strong impression as Bernard's drunken wife despite her late entrance.
Staging plays in-the-round poses many problems. On the whole, Ayckbourn copes with them all brilliantly, but I was disappointed that I couldn't see Bernard's appalling puppet show from my particular seat. That being said, its sheer awfulness was made abundantly clear from the performers' increasingly despondent faces.
Season's Greetings is a winning combination of farce and tragicomedy and a must-see for all Ayckbourn fans.
Reviewer: James Ballands