Season's Greetings
Alan Ayckbourn
Ian Dickens Productions
The Haymarket, Basingstoke
–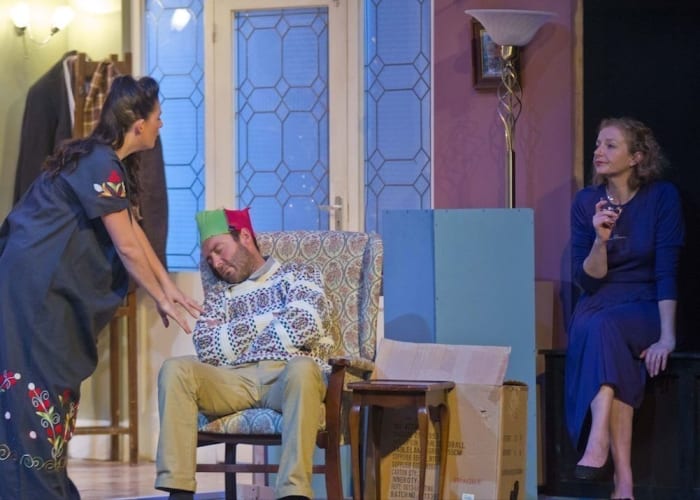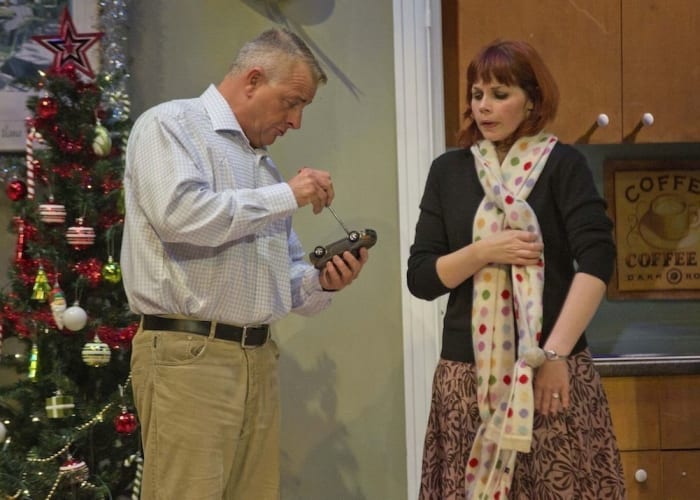 With Christmas creeping up on us, thoughts may be turning to family festivities, presents and visiting relatives. To some this is a joy whilst others may view the very thought of being incarcerated for several days with hyperactive children, elderly, demanding relatives and the trauma of all that cooking with terror.
Alan Ayckbourn's Seasons Greetings, written in 1980 and skilfully directed by Ian Dickens, hilariously explores these issues with which the audience obviously identified.
It's Christmas Eve in the Bunker household where Neville, the splendid David Callister, and his frustrated nagging wife Belinda, a striking performance from Michelle Morris, are hosting the Christmas festivities.
Amongst the guests are Neville's eccentric alcoholic sister (Karen Ford) who is trying to cook dinner and her ineffectual doctor husband Bernard (John D Collins) who is preparing his annual Christmas puppet show, this year the Three Little Pigs, to entertain the children much to the dismay of the adults.
Bernard has also invited Eddie (Peter Amory) and his heavily-pregnant wife Pattie (Nicola Weeks) who are struggling to sustain their relationships with constant arguments whilst Eddie would rather go down to the pub with Neville than help look after his children.
Richard Tate is totally convincing as Uncle Harvey, the psychopathic ex-security guard who revels in watching old action films on television and has given all the children, including the girls, guns for presents. He has a six-inch knife hidden in his trousers and dangerously possesses a hand gun, which is used in an unexpected shooting.
Completing the family gathering is 38-year-old spinster Rachael (Claire Fisher) who is eagerly awaiting the arrival of her 'boyfriend' Clive (Nick Ricketts) who is an author and forced to experience the many foibles of the family and the unexpected amorous attentions of Belinda.
All the characters are assembled for a Christmas that's filled with tensions, sexual dalliances, mistaken identity and farcical situations in this Christmas from Hell.
The whole cast has wonderful comic timing, relishing their parts in Ayckbourn's rich, dark plot.
Beneath the audience's laughter there was a knowing understanding and empathy of family Christmases past, present and indeed future.
Reviewer: Robin Strapp