Season's Greetings
Alan Ayckbourn
Union Theatre
–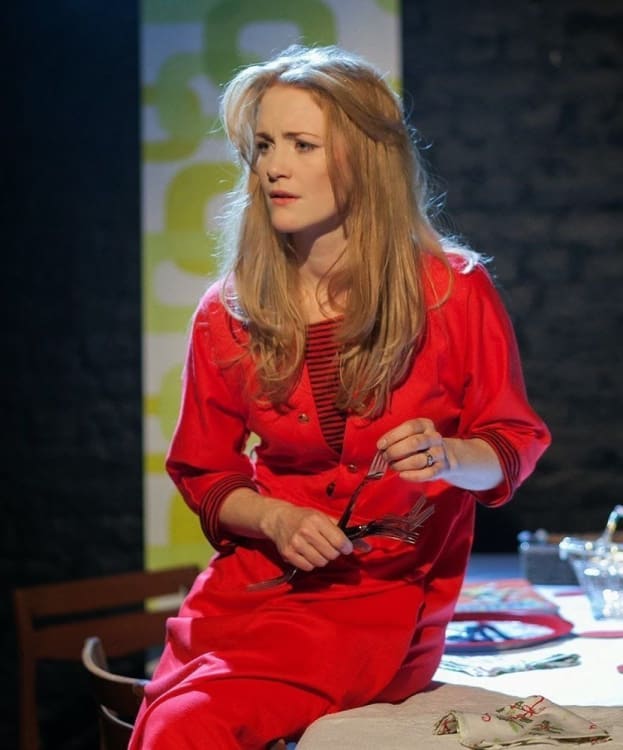 Set in a middle class 1970s house over the Christmas period, Season's Greetings is a glimpse into the lives of complicated suburban individuals who do a lot of talking but rarely listen to each other. With all the stress of the festive season, hyperactive children and visiting relatives there is plenty of scope for the comic and dramatic.
As you would expect, there are plenty of laughs in this classic piece and, as ever, Ayckbourn's observations of the normal and mundane are painfully accurate. There is an altogether darker underbelly to the play, however, as the tensions that bubble and brew beneath the surface of their relationships become ever more obvious and ever more present in their interactions.
Each character is as dysfunctional as every other and they collectively manage to display all the different facets of English eccentricity. There are strong performances from the whole cast, but Matthew Carter's highly-strung Bernard and John Dorney's deadpan Neville particularly shine. Abigail Rosser's Belinda is the lynchpin of the piece; her exuberance ensures that the pace in act one is appropriately naturalistic.
As the comedy heightens, however, there is a temptation to overplay the farce and there are a few moments where this does indeed happen. This is particularly noticeable due to the small capacity of the venue and on occasion some of the performances felt too large for the stage. These moments are few and far between, though, and for the most part the characterisation stays the right side of stereotype.
On the whole, the division of space also works well (sitting room, hall and dining room) and is enhanced by the changing focus of the lights; sightlines are occasionally an issue, however, particularly with action taking place in the dining room.
As tempers fray, relationships buckle under the strain and friendships start to get re-evaluated, the comedy and the drama collide to create an ending that is shocking and unusual. As restricted voyeurs, the audience can only wonder what becomes of the characters in the new year.
This is a tightly directed show that showcases both the cast and Ayckbourn's wit offering a deliberately cringeworthy evening of theatre.
Reviewer: Amy Yorston