Secret Life of Humans
David Byrne
New Diorama
New Diorama Theatre
–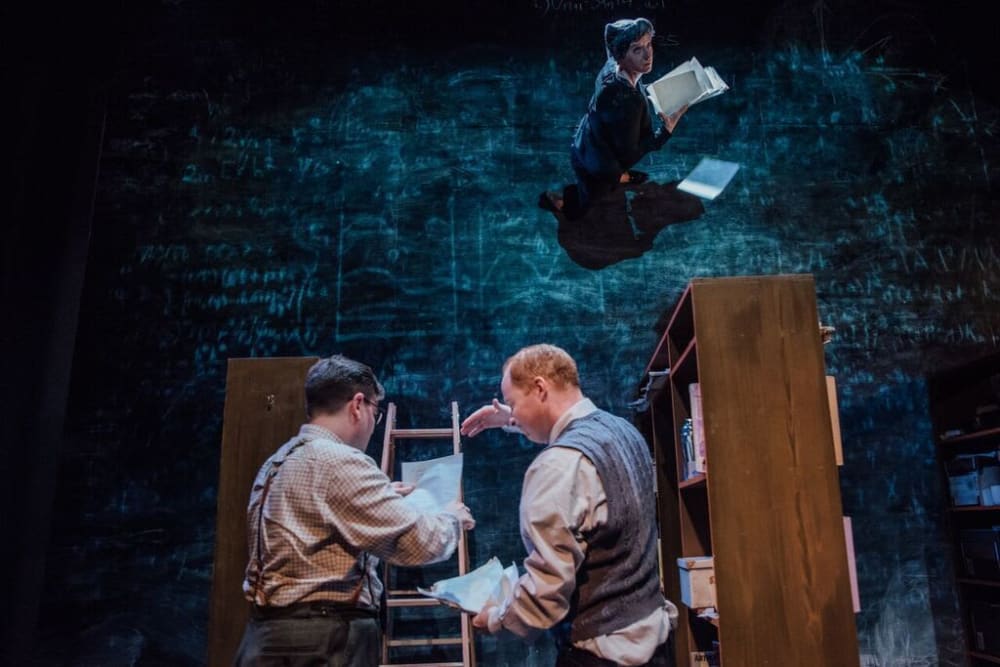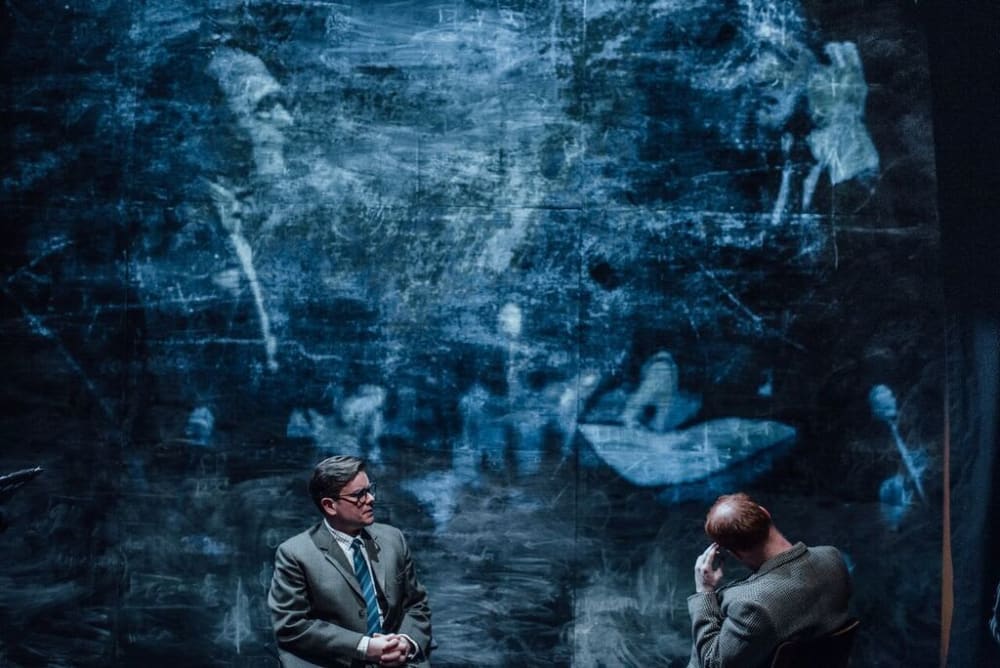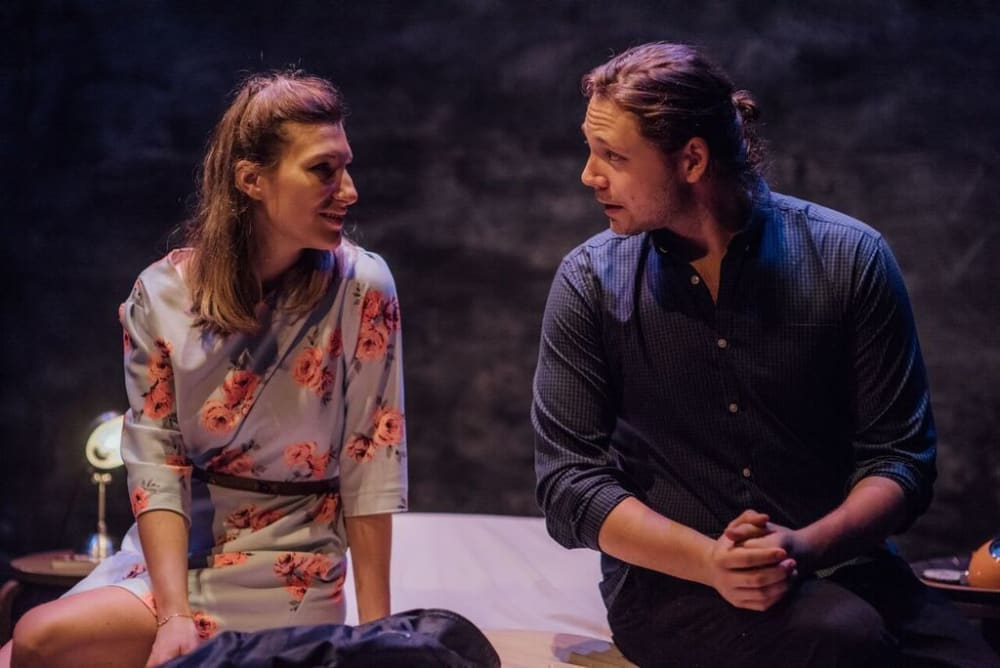 In 1973 mathematician and polymath Jacob Bronowski presented his multi-part television series The Ascent of Man, and its accompanying book tracing human development. In 2011 Israeli historian Yuval Harari published Sapiens: A Brief History of Mankind.
This play, devised by the company, written by David Byrne and co-directed by him with Kate Stanley, draws on both those sources and Bronowski's own life to offer a compact 80 minutes full of theatrical flair that ask big, basic questions about ourselves in a presentation that is as satisfying as some plays that last all day.
Meet Ava (Stella Taylor) who is giving us her last lecture before losing her university post, explaining through vivid illustration how close we are to our animal ancestors. She brings in a young man called Jamie (Andrew Strafford-Baker) to illustrate something, though in fact she has yet to meet him through a date made on Tinder. Then she goes back further to 1974 and Bronowski about to be interviewed by Michael Parkinson, then back through Bronowski's programme to the earliest known humans in Laetoli, Uganda.
Later, on that date with Jamie, she will discover that he is Bronowski's grandson, go back to the family house and a room that Bronowski kept private that no one else was allowed to enter, a room that held secrets. Here we go from fact into fiction, though only in the sense that it was Bronowski's daughter, Lisa Jardine, who made those secrets public not this imagined young couple, but it is a dramatic device that fits revelation. It gives a detective story edge as we watch Bronowski (Richard Delaney) and his fellow mathematician George (Andy McLeod) secretly working together in the 1940s on a research for the Ministry of War.
Ava draws a parallel between early cave paintings in dark depths and the audience sitting in the dark at a play. She suggests things like money and borders are only real because we have decided to believe in them. She posits Harari's suggestion that the human advance of inventing agriculture was actually regressive for it led to a worse diet, a less varied life, and what else that perhaps is regressive?
As the young couple go to bed on their one-night stand, start to open boxes of papers, the play simultaneously travels from primeval footprints in Africa to the atom bomb blasted Nagasaki, follows Bronowski from a Hull University lectureship on a path that leads to Dresden and Berlin, to the locked room that his widow Rita (Olivia Hirst) first breeches an hour after his funeral.
There's a brilliance in the way it is presented with its mixture of projection, sliding bookcases that reform, documents handed by figures in the past to the present, ancestors walking as we do holding hands as we do but horizontal above us, or others as victims of bombs and mathematical formulae.
The production is matched by excellent acting as the action changes from café to air-raid shelter, television studio or bedroom while still, once they enter it, still in that secret sanctum.
This is a production that stimulates and satisfies in the same way that Bronowski himself did in presenting The Ascent of Man. Are we making progress? Bronowski ended his series being hopeful for the future. This play leaves the question for you to answer, but it is a play you should see.
Reviewer: Howard Loxton