Secret Theatre - Show 4
Ellen McDougall
Secret Theatre
Lyric Hammersmith
–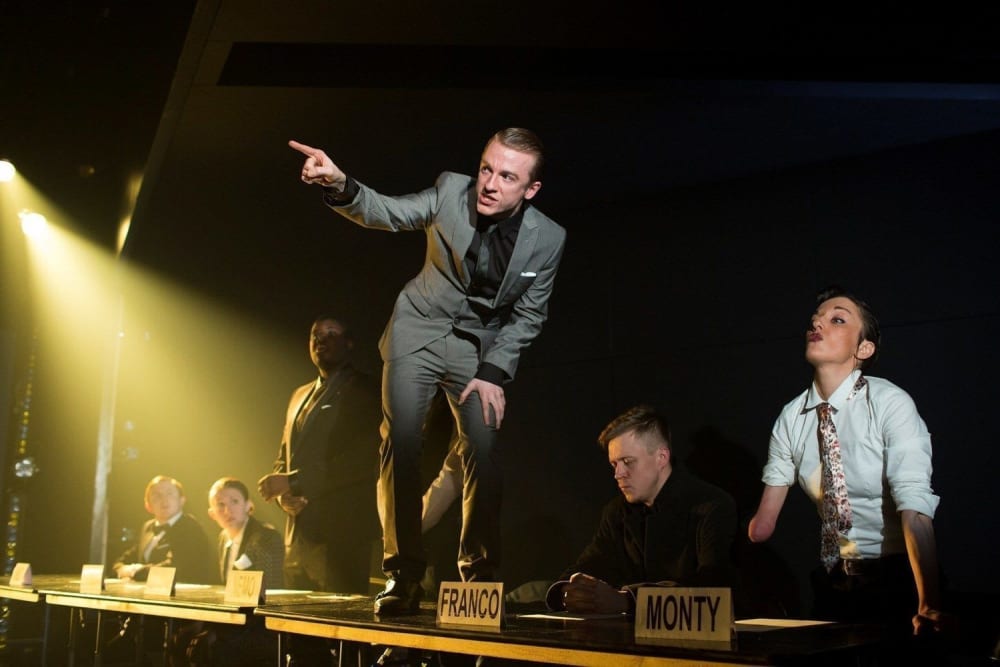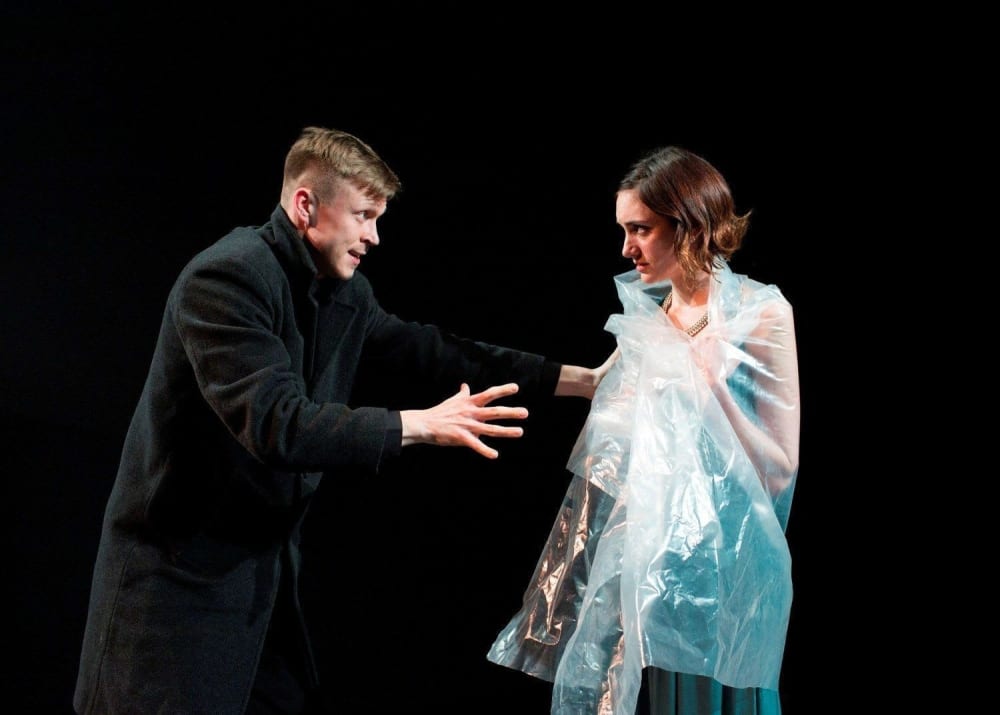 The fourth instalment of the Lyric Hammersmith's Secret Theatre season is a gripping tale of treachery, power and deceit that shows the company growing in confidence.
Show 4 is based on a seventeenth-century tragedy with which, I must confess, I'm not too familiar. However, knowing the material is an irrelevance, for part of Secret Theatre's aims includes introducing theatregoers to classic texts and creating something new by drawing inspiration from the past.
Without giving too much away, Show 4 presents a dystopian world where State officials each vie for control. Deception rules the roost here—be it in the State's PR campaigns or within the Office itself—and Hayley Squires's multi-layered story is gripping throughout.
Squires creates a sense of timelessness by wonderfully interweaving the Jacobean verse with contemporary phrasing. The result is a fascinating blend of tone, syntax and style.
Director Ellen McDougall creates a careful, seamless production that brings the themes of gender politics, corruption, image, celebrity and isolation to the fore without becoming overly confusing. The ironic use of Louis Armstrong's "What a Wonderful World" is a touch of class and reinforces ideas of authoritarianism perverting reality.
There's a cold, harshness to Hyemi Shin's dark angular design that perfectly matches the callousness of the characters whilst a revolving booth at the side of the space could resemble how each individual changes their allegiance.
Lizzie Powell's multifaceted lighting evokes some stunning effects at times creating haunting silhouettes, and a thick bass line creates a tense, unknowing atmosphere.
A key reason as to why Show 4 works so well is unmistakably the cast. After working together since last summer, it seems the company are in complete harmony.
The cast of ten (Nadia Albina, Hammed Animashaun, Leo Bill, Cara Horgan, Charlotte Josephine, Adelle Leonce, Katherine Pearce, Billy Seymour, Sergo Vares and Steven Webb) are some of the strongest actors I have seen in recent times and it's refreshing to see an ensemble work so cohesively—arguably one of Secret Theatre's greatest successes (so far).
There's a sense that the cast are wholly comfortable with each other and thus able to tackle difficult subject matters with ease. I believe only a team that trust in each other's ability could pull off the near the knuckle moments of Show 4 with such conviction and believability.
On a side note, the quality of their singing voices is also worthy of mention—maybe Show 5 should be a musical?
With more back-stabbing than an episode of TOWIE, Show 4 is an enthralling rollercoaster ride that sees Secret Theatre going from strength to strength. Bring on Show 5.
Reviewer: Sean Brooks