See What I Wanna See
Michael John LaChiusa
Aria Entertainment in association with Jermyn Street Theatre
Jermyn Street Theatre
–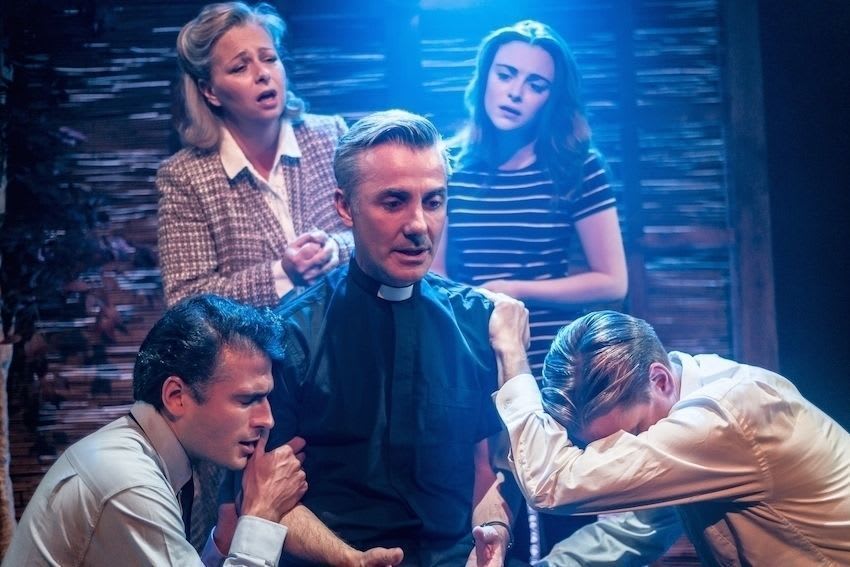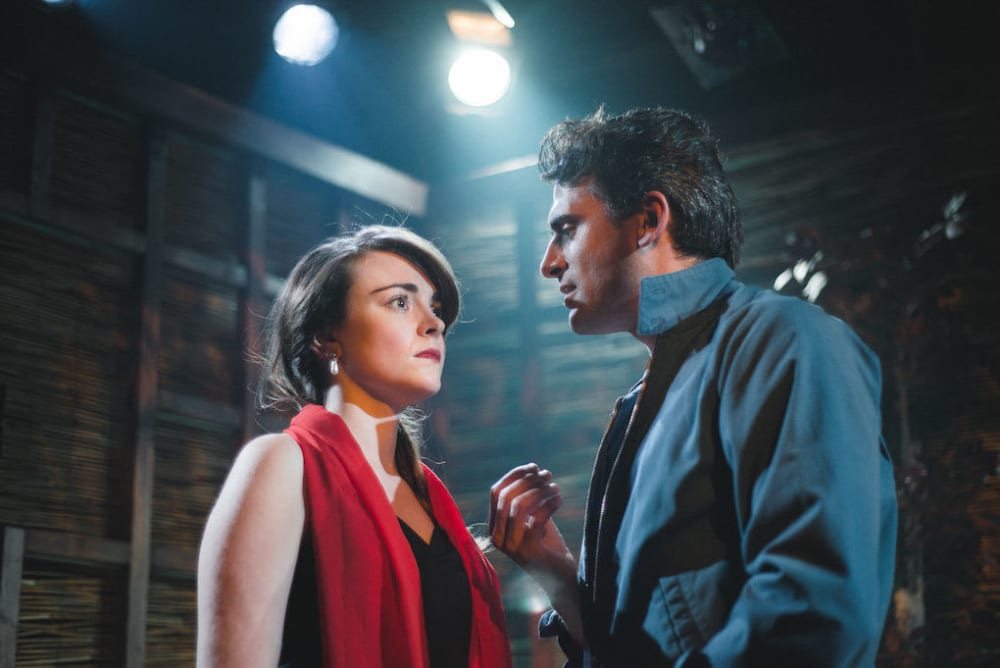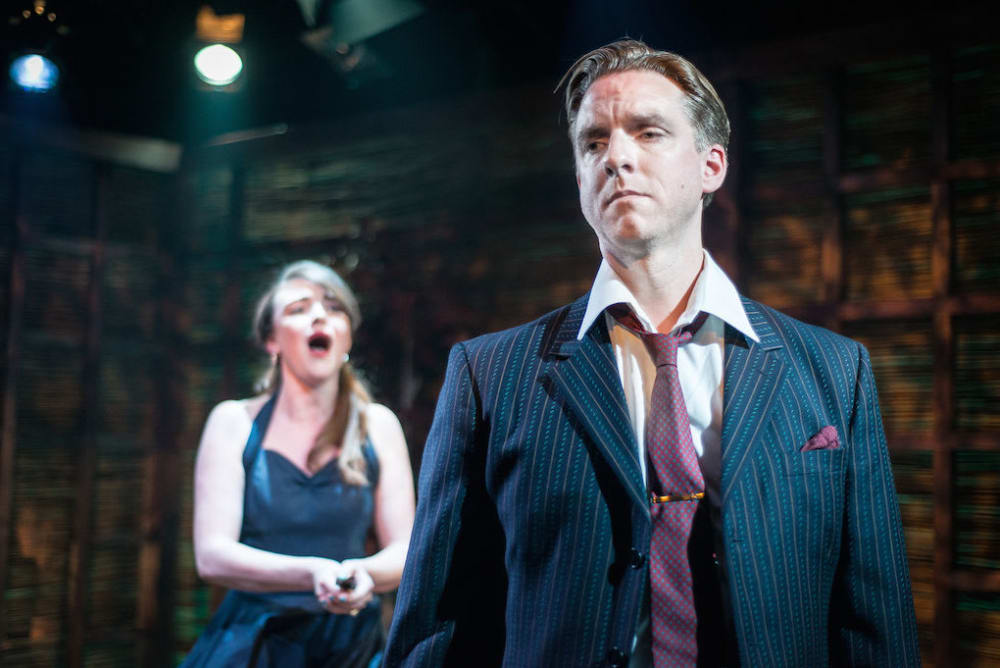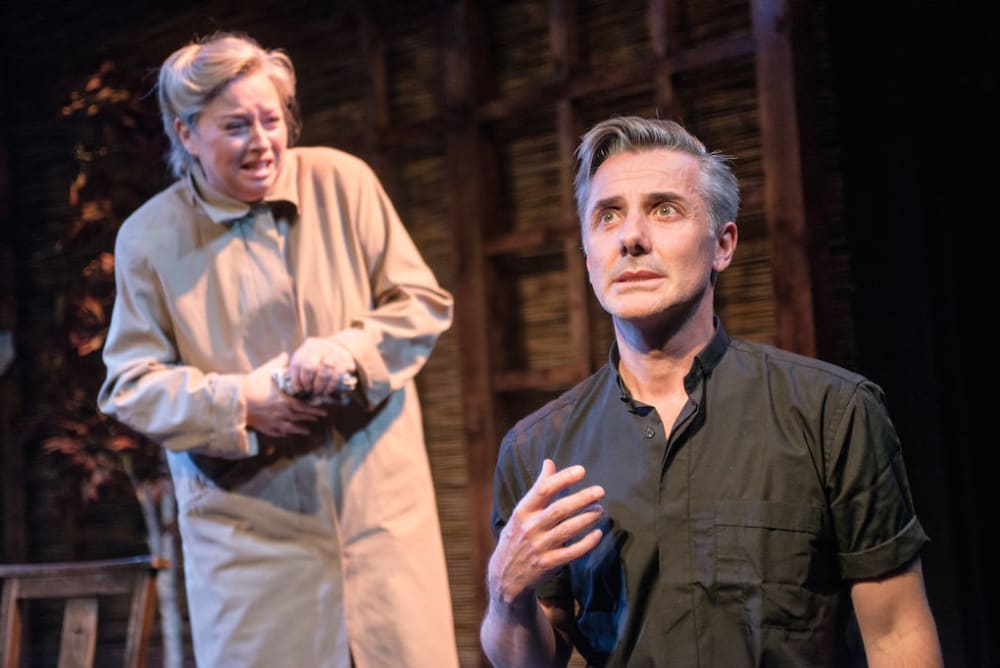 Based on three short stories by Japanese author Ryunosuke Akutagawa (as translated by Takashi Kojima), this is a musical that looks at the idea of truth.
Its three stories are set in different periods. Kesa and Morito, which takes place in medieval Japan, uses what I took to be the double suicide theme familiar from Kabuki drama. It is told in two halves, one opening each act.
R Shomon moves to New York in 1951, taking its title from Kurosawa's movie Rashōmon, which its protagonists see in a movie theatre with the A missing from its marquee. Like that film, it presents conflicting reports of a murder (in fact both are based not on Akutagawa's Rashomon but his 1922 In the Grove, although LaChiusa transposes it).
Gloryday is set in New York in 2002 with the central character a priest who has lost his faith following the Twin Towers attack. It is concerned with the truth of what you believe rather than conflicting statements.
With the minimum of dialogue and an eclectic score whose first notes on wood block and wind are a reminder of the work's Japanese origins, this is a work that makes big demands of its singers ranging from the jazzy to the melodically operatic, torch song to deliberate dissonance. While much is solo, especially the witness statements of R Shomon, there are effective duets and a multi-layered quartet.
Simon Anthony Wells provides a simple setting, providing all three tales with a neutral background, while James Smith's lighting creates powerful atmosphere and sudden changes that help shape the drama. Woven screens and a single tree hint at the Japanese origins of these stories reflecting the classic background of the Noh Theatre. A wood-planked table serves more as a surface that actual furniture.
On that table, adulterous Kesa and Morito make love for the last time before Kesa (Cassie Compton) appears to stab him with the knife she is wielding. What she is singing in this simulated sex scene is largely incomprehensible: the setting makes clarity a challenge and the band swamps the voice.
In act two, presented from the man's view, Morito (Mark Goldthorp) declares, "I kissed my wife for the last time," and it is he who strangles Kesa. This is no suicide pact, though each may have intended suicide after a killing that was only half carried out. The story is apparently as much about attitudes to honour as different views of the truth.
A knifing is also the subject of R Shomon, which offers a series of conflicting accounts of it presented as a series of witness statements. Marc Elliot's bold, brash Jimmy Mako is a thief who boasts he's the killer. He says he caught the eye of a sexy woman who came out of a movie theatre with her husband, followed them to a bar, got her husband drunk and lured them into Central Park's shadows to have sex with the wife.
Cassie Compton's strongly sung Wife and a Janitor (Jonathan Butterell) who found the body have different versions and that of the dead Husband (Mark Goldthorp), whom we see act out all his humiliations, is voiced through a Medium. This bejewelled character gets a powerful performance from Sarah Ingram and she is also the best thing in the final story.
In Gloryday the horror of 9/11 has made Mark Goldthorp's Priest lose his faith, to the delight of his Aunt Monica (Sarah Ingram) who gives her atheist's ridiculing of religion in "The Greatest Practical Joke" real bite. The Priest ironically predicts a new miracle to take place in Central Park at a specific time. Among those who want to believe in this are an Actress (Cassie Compton) and a corporate accountant turned hippy (Mark Goldthorp) while a newsman (Marc Elliot) is there to cover the story.
While those who want to believe see nothing at the time appointed, the Priest himself has some kind of vision and his atheist Aunt seems to undergo some sort of conversion. Logic says one thing but you can believe what you want to believe. Is truth as ambiguous?
It is interesting to have a musical that explores such ideas but, despite the variety of musical invention, director Adam Leeson's stylish staging and some strong performances, this production did not make this feel as though LaChiusa was saying anything very important.
This is a production that holds the attention in expectation of something more major, without finally delivering it. But that may be LaChiusa's point: as if in fudging his clear agnostic argument he seems to want to keep everything open. Can we ever know the truth about anything?
Reviewer: Howard Loxton