Seeing the Lights
Brendan Murray
Theatre by the Lake
Theatre by the Lake
–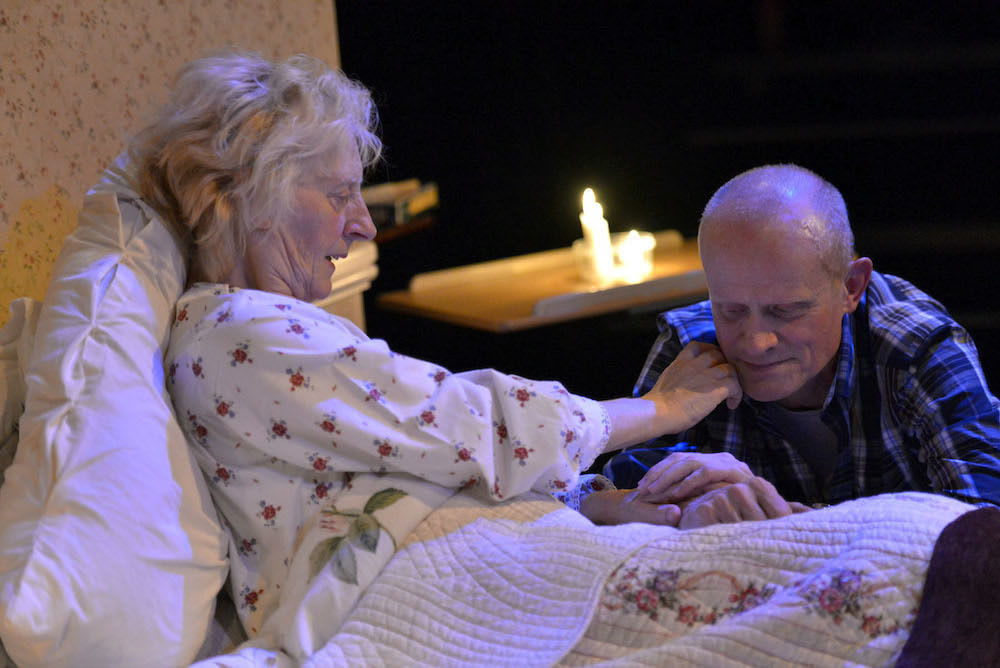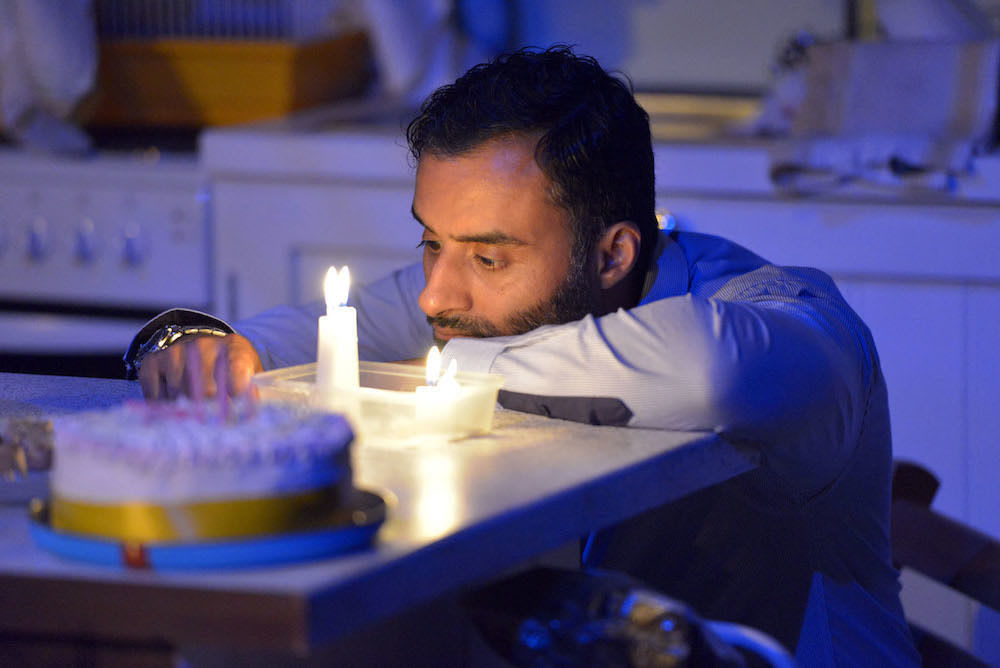 Theatre by the Lake often introduces brand new plays into its summer season, a brave move even for a studio production. This year, Brendan Murray's Seeing the Lights is a light northern comedy with some darker, heavier themes.
In Anna Pilcher Dunn's very detailed design of a living room and kitchen, Terry, a nurse by profession, looks after his ailing mother, who now sleeps in a bed in the lounge. She is about to have a birthday, and she has interpreted a call from her son Kenneth in Australia to say she will get a nice surprise to mean that he will be coming over, but Terry isn't so sure.
However her daughter Marian has made a rare visit, and finds fault with everything about the way Terry is looking after their mother. Marian has converted to Islam, changing her name to Muna, and is much more uptight about religion, taking offence at every comment, than her natively Moslem husband Nasir.
Apart from seeing Kenneth again, Mum has an ambition to see the Blackpool Illuminations—the "lights" of the title—to bring back happy memories of when the children were young. However the memories aren't quite so happy for Muna, although the reason for this doesn't come out until the end.
Throw into the mix that Terry is having a relationship with local handyman Ray—everyone knew about this other than Muna, including Ray's wife—and sparks are bound to fly.
There's nothing new or innovative about the play but it is gently entertaining and endearing throughout. James Duke is great as Terry, delivering all of the witty put-downs and sarcasm perfectly, and perfectly paired with Rebecca Todd as uptight Muna. Alan Suri is a very laid-back but not too bright Nasir, Chris Hannon is Ray and Laura Cox is mum.
The play is a bit too long and could do with being tightened up in places, including the drawn-out ending, but most of it skips along with plenty of wit and charm.
As a whole it is entertaining and funny with some touching moments and certainly worth seeing.
Reviewer: David Chadderton