Seisiún
Various
Fra Fee
Naughton Studio, Lyric Theatre, Belfast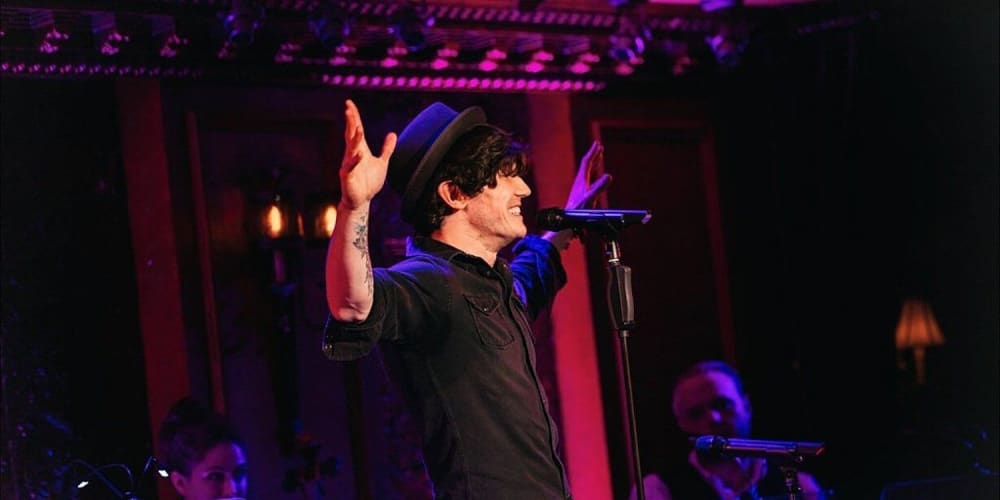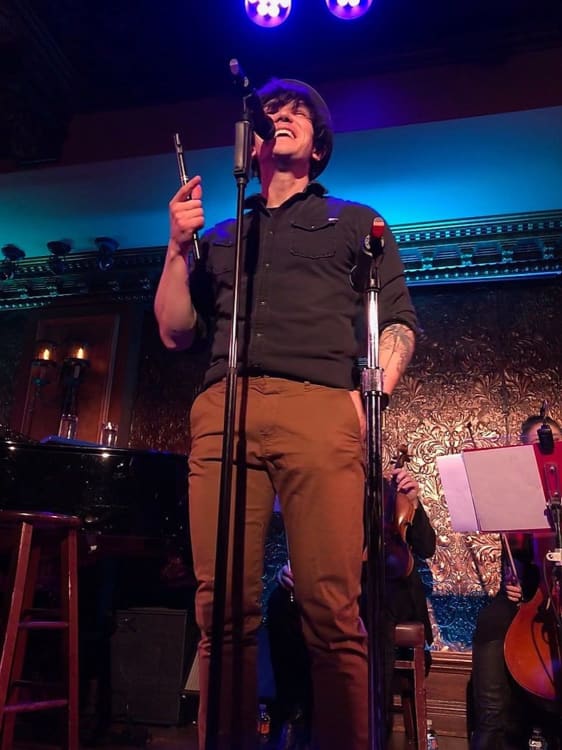 After performances in London's The Other Palace and New York's cabaret hotspot Feinstein's / 54 Below, Fra Fee brought Seisiún, his blend of show tunes, folk songs and pop classics, to Belfast's Lyric Theatre for a one-off reminder of why he is one of today's hottest young theatre talents.
Familiar to Northern Irish audiences from Jason Robert Brown's The Last Five Years and Stephen Sondheim's Putting it Together—co-produced by Blunt Fringe Productions at the Lyric; a partnership that surely needs reviving—Fee has established himself as a performer of considerable abilities.
Plucked from the London production of Les Misérables to appear in Tom Hooper's lavish 2012 film version, he has enjoyed award-winning success as an actor in London and on Broadway and is currently in Brian Friel's Translations at the National Theatre.
A seisiún—an informal, intimate, spontaneous evening of music-making—seems the perfect vehicle for Fee's unforced, natural charm and deeply expressive way with lyrics.
His singing is scrupulously free of histrionics but crammed full of heart, evidenced by his poetic take on Belfast anthem "My Lagan Love". His grasp of character is astute, too, in the canny segueing of "Multitudes of Amys" into "Marry Me a Little"—the latter replacing the former in Sondheim's Company—and, not least, in the reprise of his breakthrough role with an ardently delivered "Empty Chairs" from Les Misérables.
Supported by a crack, four-piece band—Andrew Robinson (piano), Denice Doyle (fiddle), Dave and Kyle McCann (cello and guitar)—Fee's own dexterity on assorted "eccentric instruments" added novel textures to an eclectic set list.
Hamilton's "When I Need a Poem the Streets and Gutters Will Do" sat comfortably alongside relishable covers of The Smiths' bedsit hymnal "Stop Me if You Think You've Heard This One Before", Rufus Wainwright's sweet-sour "The Art Teacher" and poignant "My Brother Lived in San Francisco" from Janet Hood's AIDS commemorative, Elegies for Angels, Punks and Raging Queens.
Beefing up the musical theatre content were four show-stopping duets: Ciara Mackey sweet and sure in Sunday in the Park with George—Fee's "dream role"), Karl McGuckin stealing the limelight in "I Don't Remember You" (Kander and Ebb's The Happy Time), Eimear Crealey touchingly authentic in Dear Evan Hansen's "Only Us" and Fee's sister, Nan, in a soaring take on Peter Gabriel and Kate Bush's "Don't Give Up".
Lori McKenna's contemporary country classic "Humble and Kind" provided a fitting encore for a performer who could give Michael Ball a run for his money as musical theatre's next big crossover star.
Reviewer: Michael Quinn