Semele
George Frideric Handel and William Congreve
New Zealand Opera
Released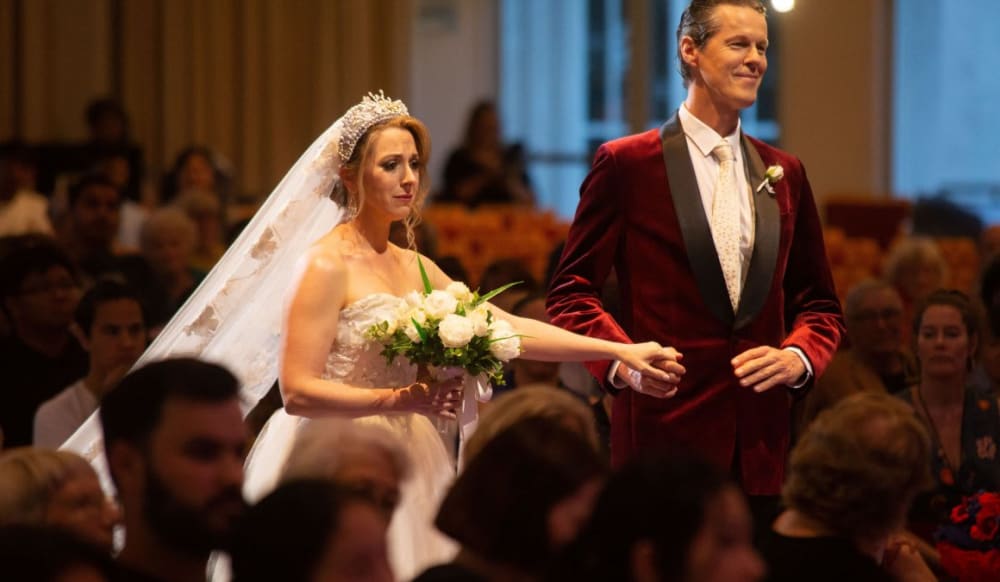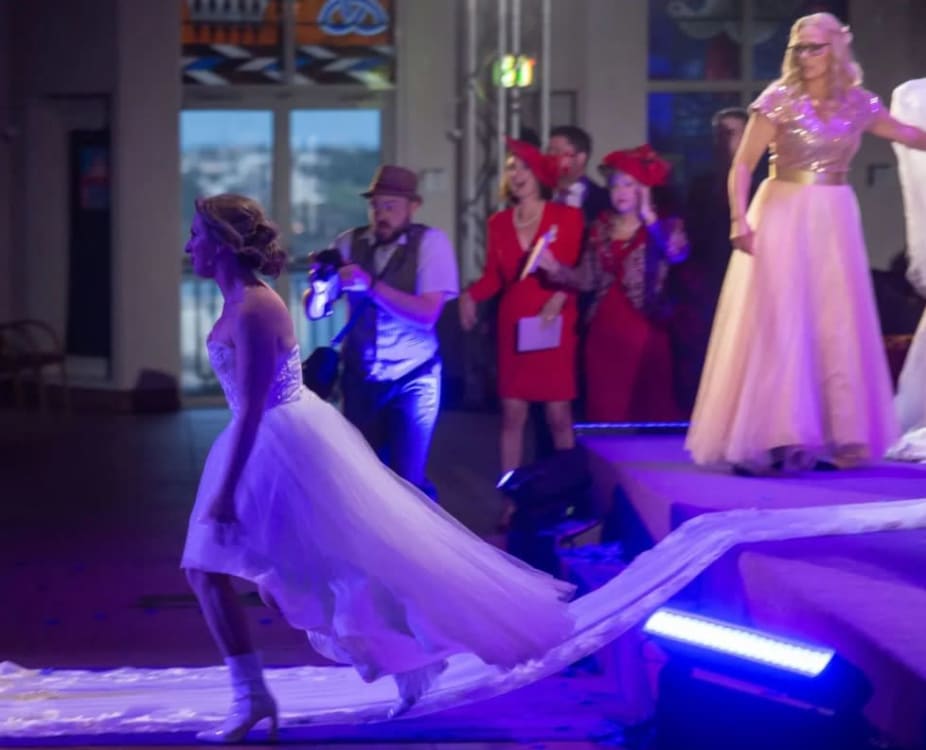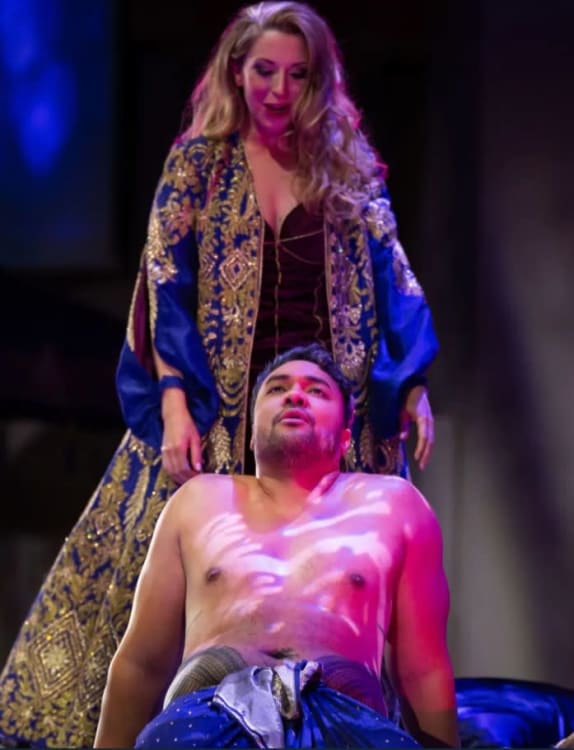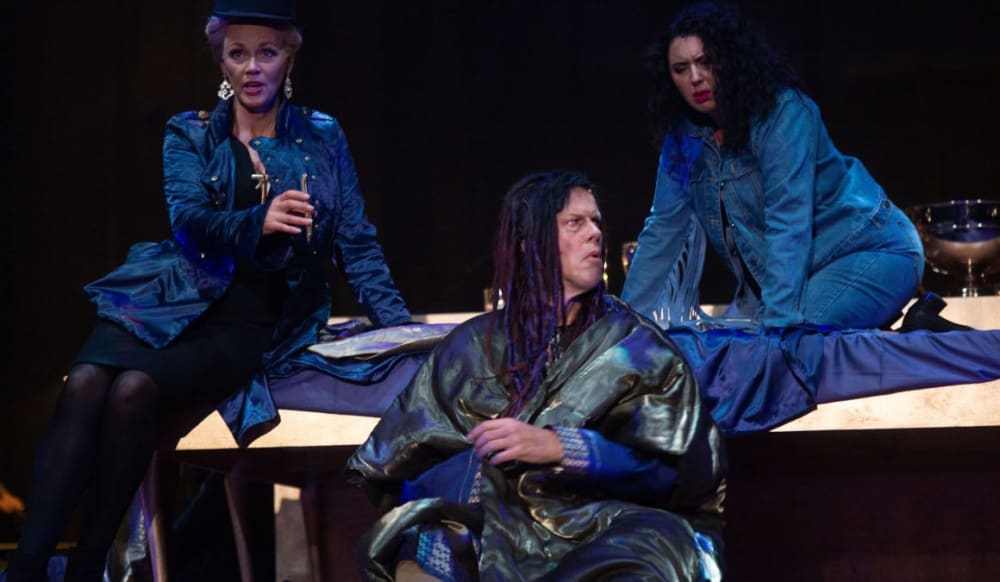 A bride walks hesitantly down the aisle, the congregation watching curiously as she turns away from her father and the groom waiting at the altar. There could hardly be a more appropriate setting for what was Handel's last opera in all but name.
The piece, to be performed 'after the manner of an oratorio' (i.e. on the cheap and without staging) had only six performances despite some lovely passages reminiscent at times, particularly in the rousing finale, of The Messiah, composed two years earlier in 1741.
That may be because, despite its classical setting, William Congreve's libretto is essentially a love story, not quite what the Lenten audience was expecting. And in this production by Thomas de Mallet Burgess for New Zealand Opera, it's a pretty raunchy one at that.
Semele is due to marry Athamas but secretly loves Jupiter, who, hearing her cries, carries her off—a bit like Dustin Hoffmann in The Graduate. This does not best please the god's wife Juno who tricks Semele into insisting that her lover appears to her in his divine form, knowing that this will kill her.
From this unpromising turn of events emerges a happy ending, as Apollo unites Semele's intended husband Athamas with her sister Ino, who really does love him, and announces that a phoenix will be born from Semele's ashes.
That phoenix will be Bacchus, and it is perhaps no surprise that he should develop a partiality for drink given his mother's lifestyle as portrayed here. Emma Pearson is a sparkling Semele, celebrating "Endless pleasure, endless love" with the confidence of a pop singer, the elegant, bubbling phrasing and clear top notes of a star soprano.
The production omits the best and most famous number in the score, Semele's "The morning lark", but at over six minutes, that is more of a concert piece and would stop the pulse of the action, especially as it follows her air "O Jove, in pity" sung by Pearson with pretty anguish as Semele contemplates which husband to choose.
Amitai Pati, resplendent with Samoan body tattoos, is a lascivious, lip-smacking Jupiter, who shares with Semele a passionate love scene in a sort of hippy heaven such as can seldom have been seen in the hallowed halls of Auckland's Holy Trinity Cathedral. Pati sounds near-divine too, with the stamina and precision to negotiate long lines of decorated melody.
Mezzo Sarah Castle, who doubles as Juno and Ino, is impressive vocally, her phrasing carefully enunciated if a little low-key emotionally. Paul Whelan turned from a patrician Camus to a pleasantly growly Somnus, while a young Stephen Diaz is an earnest Athamas.
The piece ends splendidly with a typically joyful Handelian chorus for the Freemasons New Zealand Opera Chorus and Holy Trinity Cathedral Choir. New Zealand Opera Baroque Orchestra are conducted with delicacy by Peter Walls.
Camera work is occasionally awkward, but understandable in the circumstances and not inappropriately resembling an amateur wedding movie. The 8-page accompanying booklet is virtually useless.
Reviewer: Colin Davison