September in the Rain
John Godber
Richmond Theatre
–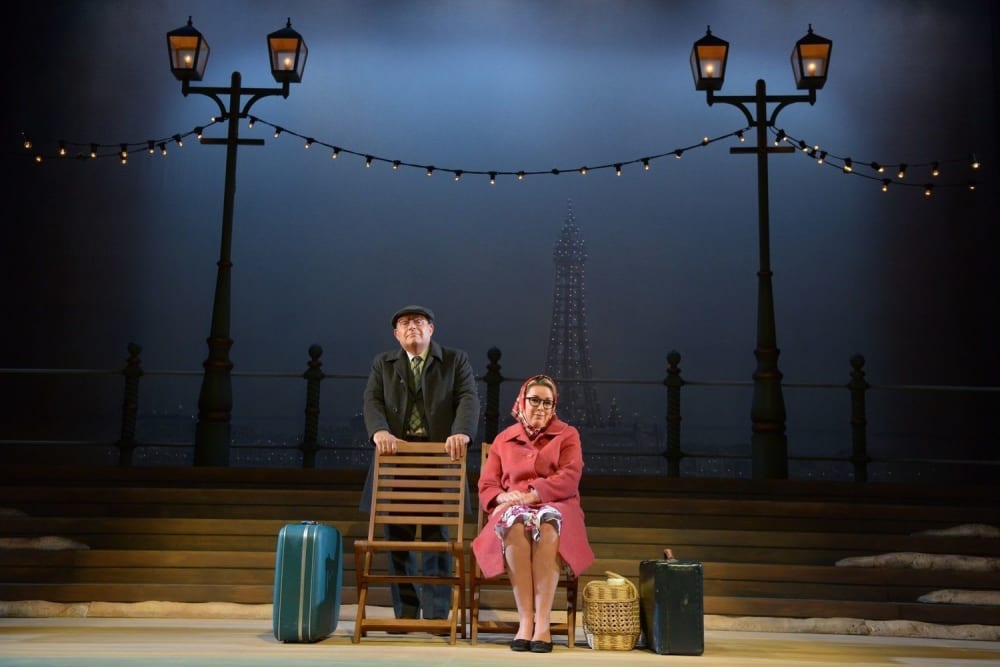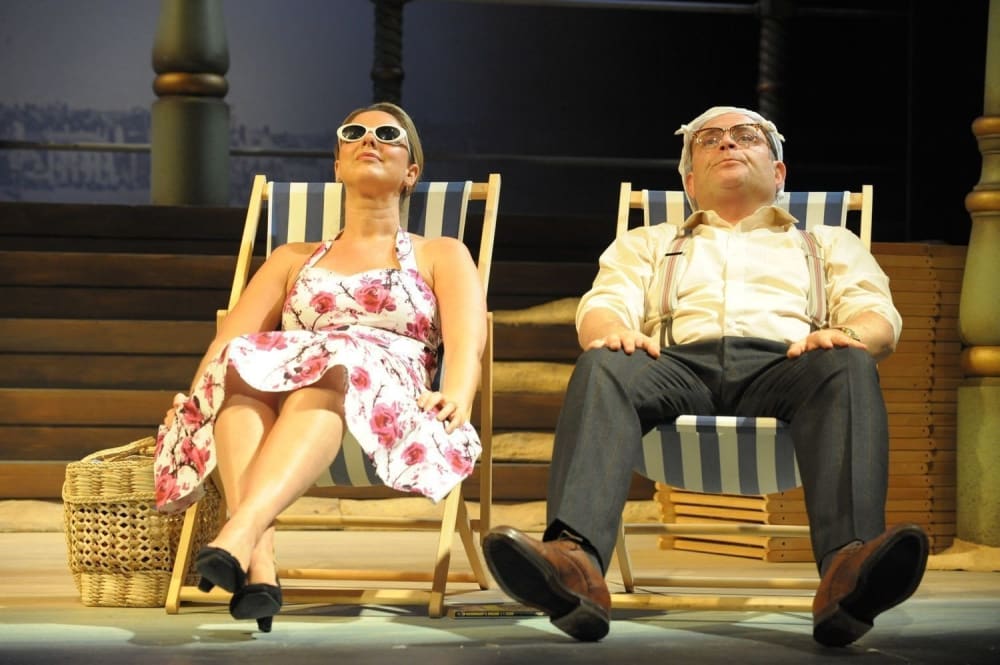 September in the Rain is a nostalgic wander down the rain-sodden streets and beaches of Blackpool, the mecca of British holidaying since the 1700s.
John Godber's play follows Jack (John Thomson) and Liz (Claire Sweeney), a married couple loosely based on Godber's own grandparents who holidayed at Blackpool all their lives.
Thomson and Sweeney guide us gently back through Jack and Liz's various Septembers spent in damp boarding houses, sitting on the beach with trousers rolled up and socks pulled up even further, and of course climbing the famous Blackpool tower.
Jack is a strong-minded but good-hearted Yorkshire miner who cannot abide dirt and mess in any other part of his life. Liz is a Liverpudlian housewife who sometimes cannot understand her husband's reluctance to hold her hand. They bicker, fall out, become friends again. Even after the years have passed, the pair are still very much in love with each other and Blackpool.
Direction by John Godber is tender and it is easy to see that this story is of an extremely personal nature—the programme contains a reflection from Godber who says that he was always taken to Blackpool as a child (even though they lived far nearer to the Yorkshire coast). This deep affection for a holiday destination more synonymous with hen and stag dos drips from every ounce of the script which continues to raise laughs and knowing smiles.
The pacing sometimes seems a little nervous and silences should perhaps be examined in terms of maintaining the rhythm of the conversations. On the whole, Sweeney and Thomson work extremely well together and have a lovely chemistry.
Particularly good are the golden nuggets of comedy which pepper the script. Thomson is especially adept and his attempts to put up a pair of deck chairs and place a knotted hanky on his head are exemplary of his ease with comic timing.
Godber's production is a quaint and gently moving story, full of laughs. It is an extremely apt play for the end of summer as the nights draw in and the year turns around again.
Reviewer: Anna Jones