Seriously Dead
Leah Bell & Crissy Rock. Original music: Mike Redway
Charter Theatre, Preston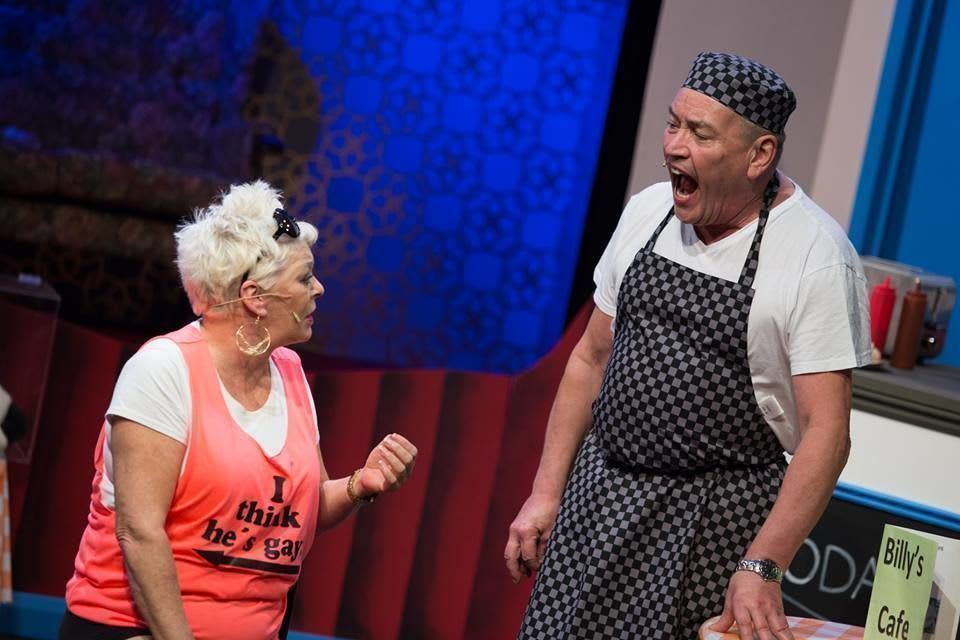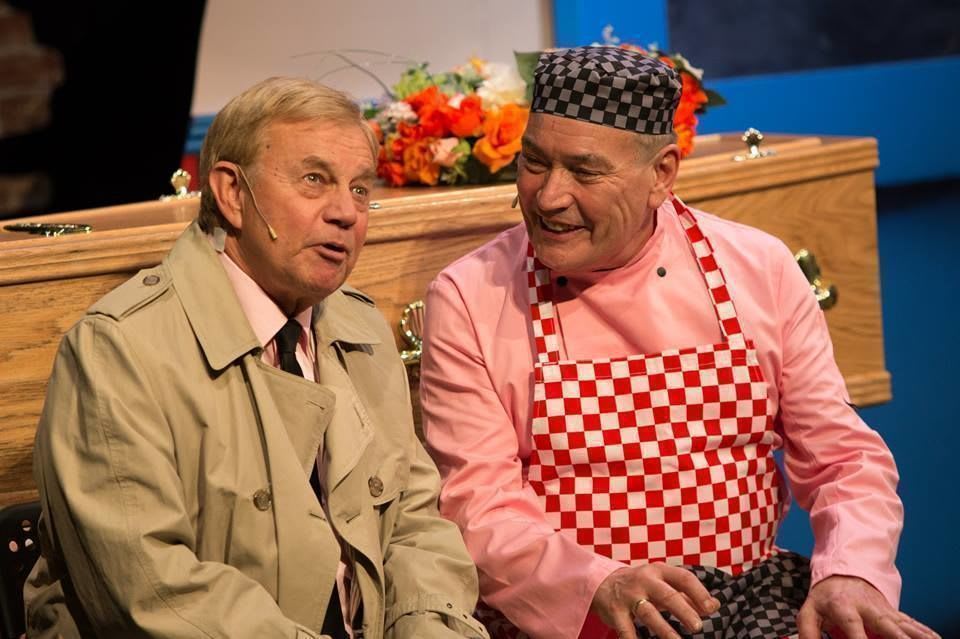 If there was some temptation to believe this sort of theatre was, itself, seriously dead—then this is the living proof otherwise.
Unashamedly old-fashioned, yet unapologetically comical and entertaining, it would have been the staple diet of many a summer season show not so many years ago. Indeed several of its cast hail from those seemingly sunnier and maybe even funnier times.
So forget any form of political correctness and think populist instead. If you enjoy the company of TV's Mrs Brown and her Boys then you'll lap up two hours with the Blenkinsopps and Blunderstones.
They are the folk caught up in a tale of missing stolen money, where characters from beyond the grave join in the search. It's all played out in Bamforth postcard primary colours, with a large helping of cobalt blue humour.
You can see some gags approaching from a mile away; others have passed by years back; but there are quite enough new ones along in a minute. Rather like the No 17 buses that keep regularly sending characters to heaven!
Co-stars Leah Bell and Crissy Rock have stirred their stock characters into the plot, although Bell also channels a little of Hylda Baker into the pathos of Thelma, besides directing and staging the production.
The two have recruited established character comedian Billy Pearce, stage and TV 'straight' man Frazer Hines, the rather-less-straight talents of stage actor Paul Dunn, and young newcomer Andrew Dawson, who doubles up in supporting roles.
Even near the end of an 11-date tour, they all appear to be having as much fun as anyone else in the house.
Songwriter Mike Redway contributes several effective new songs to the story and Pearce and Bell's strangely-affecting duet on "Loving You" suggests at least one number worth a life of its own.
You could polish it all up of course, but that would be at risk of losing the inherent retro effect, which is part of the broad appeal of Seriously Dead. Its target audience would not have it any other way and warmly applaud it accordingly.
Reviewer: David Upton