Shackleton and his Stowaway
Andy Dickinson
Stolen Elephant Theatre
Park Theatre
–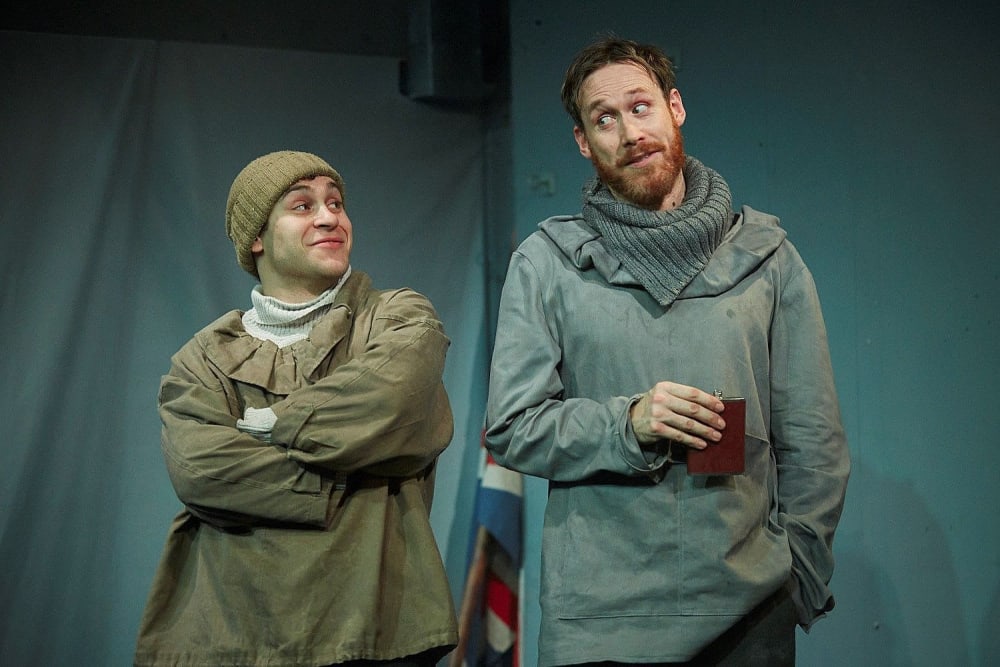 Shackleton and his Stowaway promises to be an evening of epic storytelling, recounting the polar explorer's 1914 Imperial trans-Antarctic Expedition. Andy Dickinson's two-man play is a valiant attempt to capture the drama and astonishment of this famous adventure but, like Shackleton's own ill-fated journey, it somewhat fails in its execution.
Richard Ede plays Shackleton, the self-assured, celebrated explorer, who is bent on completing a never-before-achieved "transcontinental journey from sea to sea, crossing the pole". History tells us he never completed his planned voyage; just a few months in, his ship, the Endurance, becomes stuck in the ice and eventually sinks. And so begins one of the greatest feats of endurance in history, which sees Shackleton and all 28 crew members survive months in tortuous conditions on the ice, to be eventually rescued thanks to Shackleton's own perilous journey to find help in South Georgia.
Stolen Elephant Theatre's production certainly plots the course of the adventure, but the focus of this story is the unlikely friendship between Shackleton and his brazen young stowaway, Perce Blackborow, played by Elliott Ross. The ill-prepared and seemingly unsuitable crew member is at first presented as a Shackleton superfan, but reveals himself to be a bold foil to the uptight explorer who is unafraid to stand up for his interests. Ross and Ede have some good comic repartee, although at times the dialogue feels a little forced. As the pair are pushed to the limits of human endurance, there are some more touching moments which takes the characterisation beyond a two-dimensional comedy duo.
Enrique Munoz Jimenez's video projection and soundscaping from Dominic Brennan help to create an atmospheric staging, despite the constraints of the intimate space. The minimal rotating set by Kaajel Patel is at times effective at creating a sense of the ship and later their camp, but it starts to feel a bit cumbersome. Most of the action, however, is brought to life through the actors' descriptive prose and physicality. The dialogue isn't consistently gripping; it gains some pace and momentum in Shackleton's narration of the final leg of his journey, however this drops off in the final scene, leaving the ending a little flat.
There's a lot to admire in the production's attempt to translate a voyage of epic proportion onto the stage. Ede and Ross both give a solid performances, but overall Shackleton and his Stowaway doesn't quite pull off the promised victory.
Reviewer: Hollie Goodall