Shadow Under a Setting Sun
Christopher Tajah
Resistance Theatre Company
theSpaceTriplex
–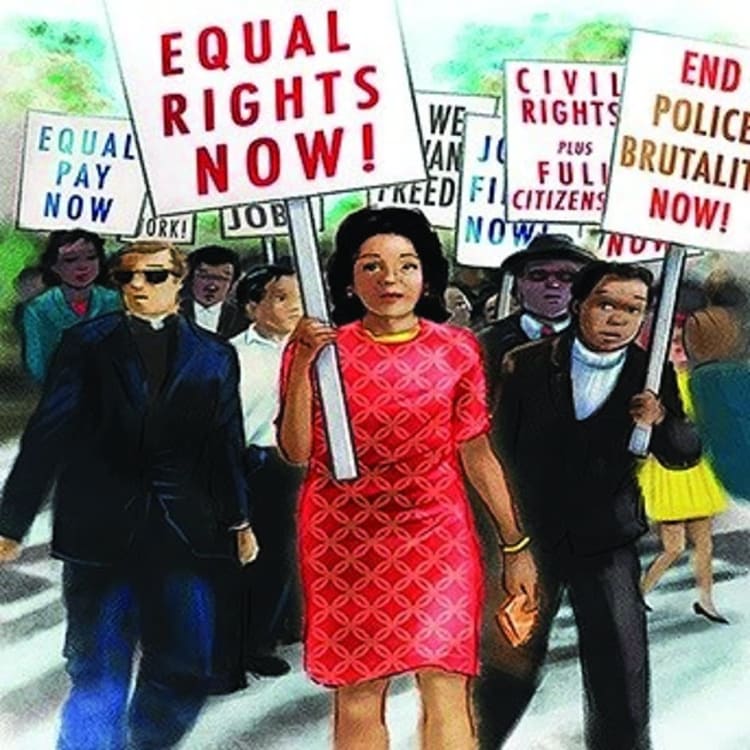 In June 1968, Coretta Scott King, the widow of Martin Luther King Jr, was the first woman to deliver the class day address at Harvard. Her speech was inspirational on issues of the day. She demanded the President stop bombing Vietnam, she praised the student protest movement, and railed against racism, poverty and the dehumanising lack of control confronting many people in America. The speech can be seen on YouTube.
Christopher Tajah imagines a different version of that speech which includes a few elements of the original but mixed with aspects of her biography.
Rebecca Brookman conjures up the tone and style of Coretta speaking and with a fine singing voice includes the spiritual "Wade in the Water" which is understood by many people to hark back to the underground railroad when escaping slaves would use the water to wash off their scent to avoid the slave master's dogs tracking them.
This short, thirty-five-minute play is well performed and interesting but can feel like a passive reflection that has no journey, no rhythm. Gone is the urgency, the immediacy, the activist connection of the original urging others into the fight. Instead, we have Coretta listing her life and beliefs as if after death she is speaking her own eulogy.
Reviewer: Keith Mckenna