Shadowlands
William Nicholson
Chichester Festival Theatre
Chichester Festival Theatre
–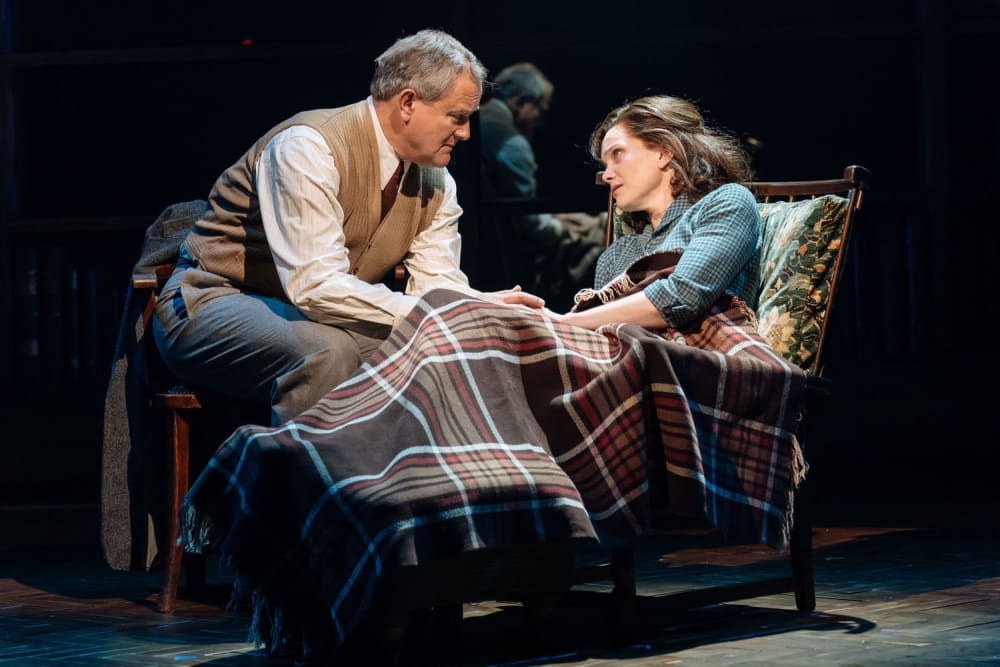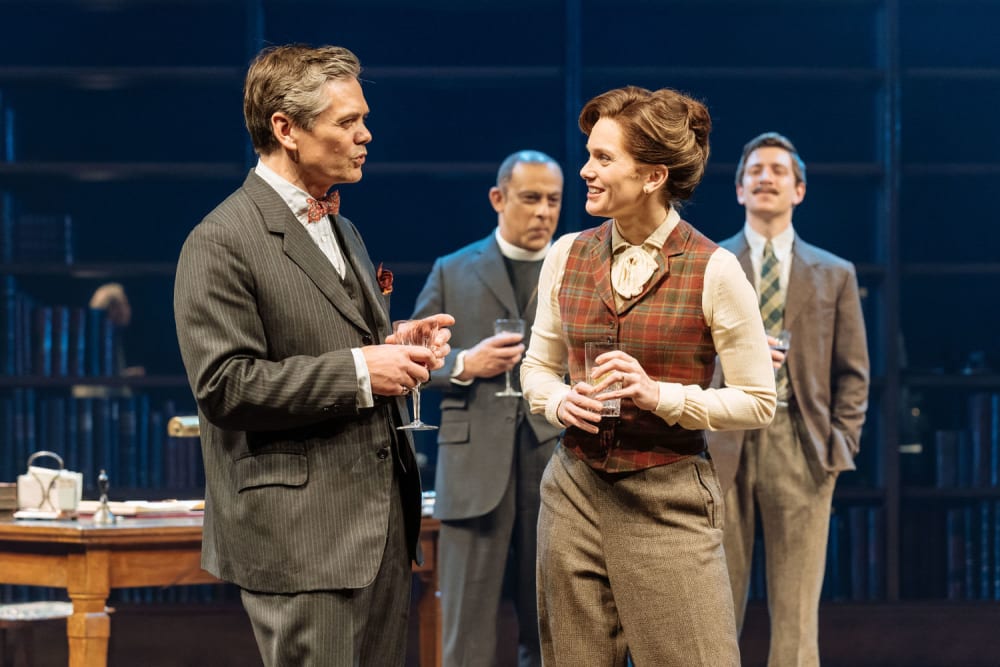 This is a true story of loss, love, bereavement and Christianity—the story of C S Lewis at the period of his life when he met the American Joy Gresham and how this changed his views of religious faith. We begin with Hugh Bonneville as Lewis addressing the audience in the style of a lecture on Christianity asking, "how can a supposedly loving God inflict on his creations the pain and suffering which is all part of living?" We would all like to know the answer to that one!
The first act begins rather slowly as Lewis and his Cambridge colleagues discuss theology, but academic theorising loses its meaning when confronted with experience and real pain and when later asked, "why do you pray?" the answer is, "because I feel so helpless". "Experience" says Lewis "is a cruel teacher, but you learn fast!"
Cosseted between the University environment at Cambridge, where he lectured on medieval and Renaissance literature, and his cosy home life which he shared with his brother Warnie (an endearing avuncular performance from Andrew Havill), both were sheltered from the trials and tribulations of the real world, but when he reluctantly agreed to meet a fan who had been writing to him for some time, his world changed.
Joy Gresham (Liz White) came into his life with her nine-year-old son Douglas, the same age as was Lewis when his mother died, and they soon developed a close friendship, although her outspoken manner and quick wit did nothing to endear her to the arrogant, condescending Professor Christopher Riley (Timothy Watson). She had no trouble dealing with him.
Things had to move slowly with Lewis and it was in the name of friendship that he went through a civil marriage for the sake of her British citizenship. It was not until she developed terminal bone cancer that he realised he really loved her. They then had a Christian marriage by her hospital bed where he had a neat way of working out how he could marry a 'divorced' woman without compromising his new-found Christianity.
Lewis wrote over 30 books on various subjects, but the most famous are his Chronicles of Narnia, and Peter McKintosh's set is basically a long, long wall of bookshelves which do duty for home and college, and occasionally divide to reveal a magical Narnia where young Douglas (a very accomplished Eddie Martin), clutching a copy of The Magician's Nephew, finds the magic apple which he hopes will cure his dying mother.
Something I found extremely fascinating were the 'scene changes' which took place without interrupting the action. A whole army of 'servants' whisked furnishings in, out and around even removing, or helping into, coats without interrupting the dialogue or getting in the way. At one point, the actors move seamlessly from furnished living room to two deckchairs on the outside lawn (complete with the soft coo of a pigeon) without losing a beat. Director Rachel Kavanaugh is a genius with an infinite capacity for taking pains with every little detail intact.
The story is not exactly a happy one. Lewis's grief is hard to bear—take more than one handkerchief—yet within it there is a surprising amount of humour and the play is totally involving and intriguing and one you would not want to miss. A fascinating story beautifully presented and exceptionally well performed.
Reviewer: Sheila Connor