Shakespeare In Love
Marc Norman and Tom Stoppard, adapted by Lee Hall
Eleanor Lloyd and Theatre Royal Bath
Festival Theatre, Malvern
–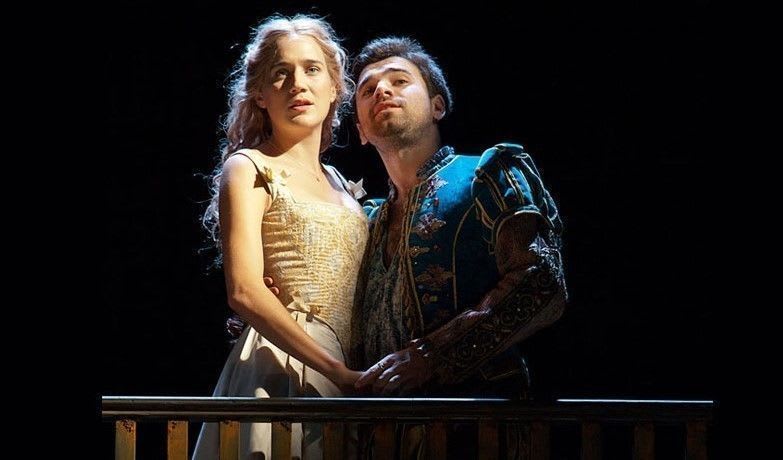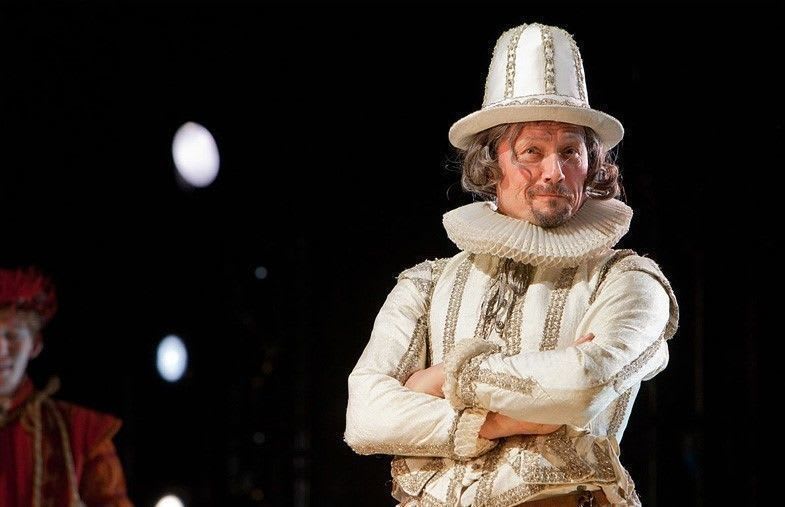 The year is 1593 and a promising young poet, William Shakespeare, has writer's block. He cannot get on with his latest sonnet, and somehow things don't seem quite right with his latest play—Romeo and Ethel.
Fortunately, his old friend, fellow playwright Kit Marlowe, is on hand to suggest a few lines, but it is not until he meets the young woman fated to play his Juliet that the juices begin to flow. Cue Shakespeare secretly entering ball, balcony scene, lark vs owl and all that stuff, fond farewell.
Except her real name is not Juliet (and certainly not Ethel), but Viola—cross-dressing like her namesake in the Twelfth Night still to come—who pretends to be a man in order to become an actor on the all-male Elizabethan stage.
Indeed, the principal joy of watching this witty play, written by Marc Norman, polished by Tom Stoppard and adapted by Lee Hall, is to pick up the spattering of quotations and ideas from around the poet's head that will find their way into Romeo and future works.
There's a ghost (Macbeth), a laundry basket (The Merry Wives), and a pompous, discomforted official "who'll be revenged on the lot of you." It's all "wonderful, most wonderful" (Twelfth Night).
As in life, not everything works out as intended, such as Marlowe's helpful tip for Juliet / Viola to end her days on a foreign shore—bitten by an asp in Egypt. Could have potential though.
The whole thing is great fun and, while a little knowledge of Shakespeare will help, it's not necessary to enjoy it.
But appropriately for a play that honours our greatest writer, there is an element of tragedy in the comedy, with our hero losing his girl and feeling responsible for impersonating and causing the death of Marlowe. Pierro Niel-Mee as Shakespeare switches elegantly between the two moods with perfect assurance. Imogen Daines is a charming if somewhat restrained Viola and Ian Hughes such a permanently tortured Henslowe that you have to smile.
The play segues between actors acting and being themselves, beautifully contrasted as a stagey sword-fight involving Rowan Polonski's posturing Ned Alleyn turns into the real thing with Bill Ward, a gloriously, seriously unpleasant Lord Wessex.
The play is not quite so effective when it switches into Romeo and Juliet's necessarily truncated death scene. Still, this is not that play and Norman / Stoppard / Hall contrive a happy ending for theirs. Henslowe, the crabby and money-minded theatre manager, would probably have preferred that.
Reviewer: Colin Davison