Shaw's Women: Village Wooing / How He Lied To Her Husband
George Bernard Shaw
Tristan Bates Theatre, London
–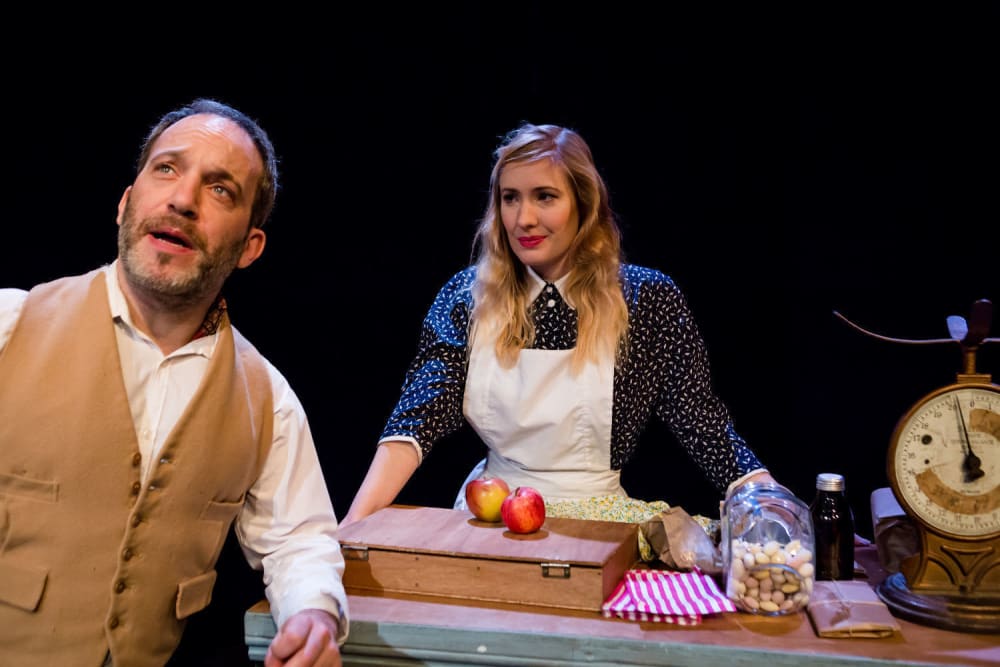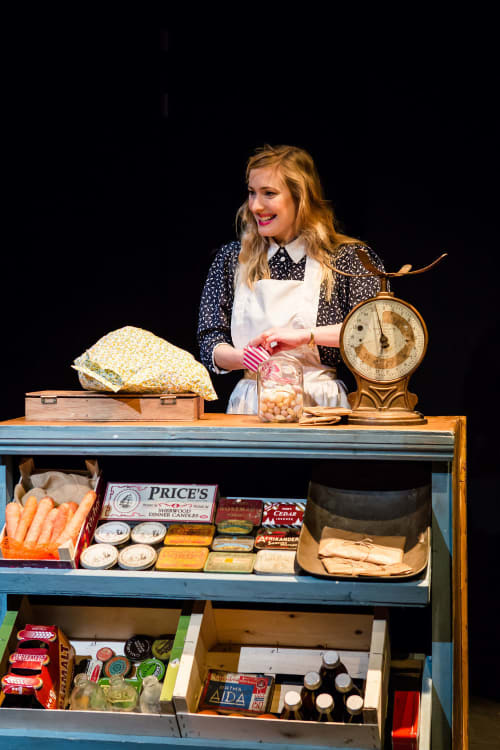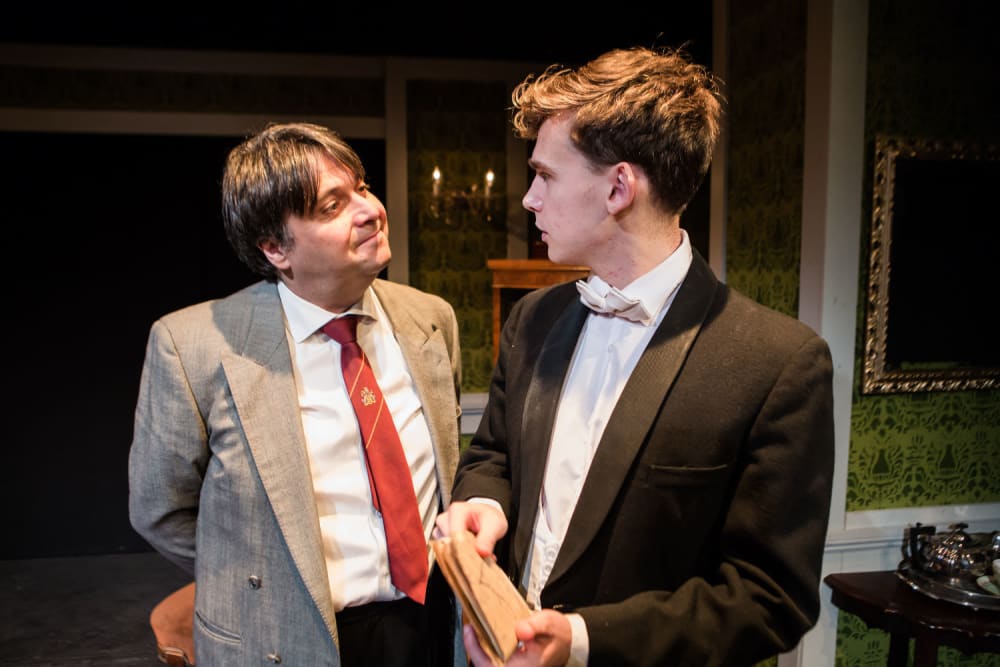 If you want to see the plays by Bernard Shaw on a regular basis, you have to go to Canada to the Shaw Festival at Niagara-on-the-Lake, Ontario.
There has been an improvement recently. Widowers' Houses has been successfully revived at the Orange Tree Theatre in Richmond, Surrey and Man and Superman will be opening at the National Theatre in February.
In the meantime, Robert Gillespie is reviving two of Shaw's one-act plays, a genre which tends not to be popular with theatregoers these days. But Shaw's name is fortunately bringing audiences in.
Bernard Shaw described Village Wooing as "an unladylike comedieta for two voices and three conversations." He wrote it while he and his wife were travelling aboard a Canadian Pacific cruise ship in 1933.
It was first produced in Texas in 1934, played by two men, which seems somewhat strange since one of the roles is a woman. A young schoolmaster, the future playwright Christopher Fry, directed the first performance in England at Tunbridge Wells. Shaw himself directed the London première in June 1934.
Village Wooing has considerable charm. A writer of guide books (Mark Fleischmann) finds himself sitting next to a shop assistant (Madeleine Hutchins) on board on a cruise. The characters have no names and are identified only as A and Z. She's a right chatterbox and gets on his nerves. "I never talk to women," he says. "If I talk to women they always want to marry me." He hasn't a chance.
She marries him when they meet again when he is on a walking tour of Wiltshire and comes into her shop. He doesn't recognise her but she recognises him and, before he knows it, he finds himself running the shop. He has neither the strength nor the courage to resist a determined woman.
The role is said to be a posthumous portrait of Lytton Strachey. However, the self­-sufficient, self-absorbed "writing machine" could just as easily be a portrait of Shaw himself and has been played as such.
Shaw wrote How He Lied to Her Husband for the American actor, Arnold Daly, who was producing a season of plays by Shaw during the 1904-05 Broadway season. (Readers may be interested to know that Daly was arrested for staging Mrs Warren's Profession.)
Since Shaw's The Man of Destiny was too short for an evening's entertainment, Daly had asked Shaw to provide a curtain raiser and Shaw had dashed one off in four days.
How He Lied To Her Husband is a typical farce in the French vaudeville manner, except that it has been anglicised and all the naughty-nineties sex removed. Shaw gives the familiar and hackneyed eternal triangle a neat twist. The husband is absolutely delighted that a young man should be in love with his wife and write poems to her.
"The process of growing from romantic boyhood into cynical maturity usually takes fifteen years," says the shocked young man. "When it is compressed into fifteen minutes, the pace is too fast; and growing pains are the result."
The husband (Alan Francis) is outraged when the 18-year ("a soapy-headed little puppy" played by Josh Harper) denies being in love with his 37-year-old wife (Elliot Safavi). "So, my wife is not good enough for you, isn't she?" He boasts his wife has been admired by actor-managers, cabinet ministers and dukes. He offers to publish his love poem at his expense.
I hope Gillespie's success will lead to more revivals of Shaw's one-act plays. Overruled, for instance, hasn't had a major production for a very long time.
Reviewer: Robert Tanitch