Sheppey
Somerset Maugham
Orange Tree Theatre
–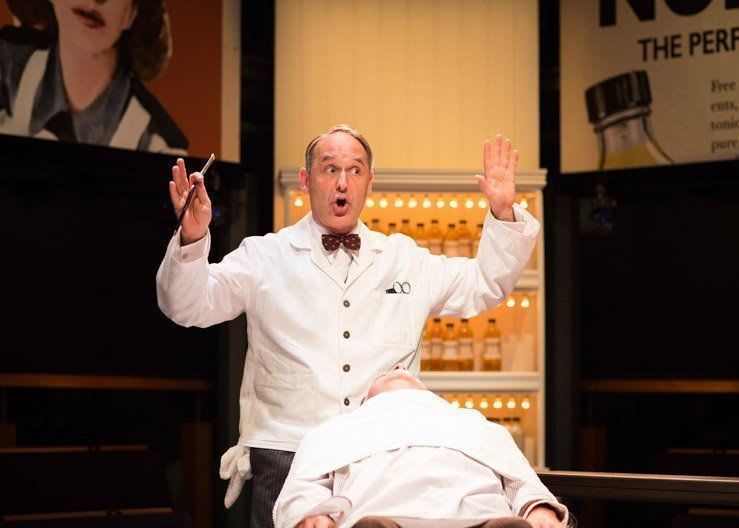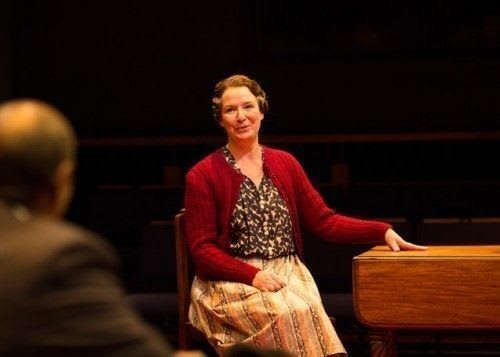 Do you dig deep in your pocket when you see someone homeless begging help on the street or sign up for a regular donation to a charity? Some charities suggest that cash in hand may simply fund drink or drugs but their campaigns and fundraisers' fees leech off money from the needy. And what should come first, helping others or lining your own nest?
Eighty years ago, this, the last play that Maugham wrote for the stage, was asking similar questions. Its protagonist, Joseph Miller, a barber in a Jermyn Street hairdresser's whose friends call him Sheppey (because that's where he came from), wins £8,500 on an Irish Sweepstake (a fortune then) which will make a big difference to his family but he has just been the witness in a court case and that's made him think about things for, in the prisoners being prosecuted, he has been confronted with examples of real poverty and what it leads to.
Written in 1933, the effects of the Depression still affecting the country, it is set at that time, the period beautifully captured in the coiffure and the playing of Katie Moore as Miss Grange, the shop's manicurist, but the questions it raises are even more relevant today as divisions between rich and poor become ever wider.
Sheppey feels happy and secure shaving the St James's customers, some of them titles, with whom he is popular, and he is comfortable at home in Camberwell. When he describes the thief who hadn't eaten for two days or the woman trying to raise three children alone on 18/- a week, his colleagues suggest, "the way you talk, you might be a socialist," but he says he's a Conservative.
Nevertheless, instead of giving his daughter the money for a fine wedding and engaging a domestic to do the heavy work at home, he invites the thief he helped convict and the tart he met in the pub to come live with his family, deeply upsetting daughter Florrie and Ernie, her fiancé who has political ambitions.
John Ramm is delightful as the unassuming Sheppey, getting a kick from the way he can talk customers into buying dubious hair restorer but nice through and through. With Geff Francis as his boss Mr Bradley and their manicurist, the first act develops an excellent atmosphere.
When the action moves to Camberwell (the red carpet of Simon Daw's setting decorated with a phrenology-marked head to replace the short back and sides profile in the shop floor's mosaic), there is already a noticeable difference between the aspirations of Florrie (Katie Moore again) and her parents. As her mother, Sarah Ball brims with affection: she fears too much reading will hurt Florrie's eyes in her efforts to educate herself to fit alongside smug schoolteacher Ernie (Josh Dylan).
There is a sharply-drawn portrait of prostitute Bessie Legros from Dickie Beau, faux propriety matching French false name, and Brendan Cooper plays a suitably reactionary doctor prepared to declare Sheppey dotty.
Instead of a neat resolution, Maugham offers a new twist with its own warning and Paul Miller's direction gently prepares for this more surreal statement by echoing Sheppey's remark that his enlightenment, his idea of offering direct help to others, came "like great white light" with just that effect for the briefest of moments to emphasise certain points in the plot.
In close to a century, have we got any nearer to practising what we preach? This is a production that sharply questions consciences but it does so with a great deal of humour, but I hope people won't just come out laughing.
Reviewer: Howard Loxton