Sherlock Holmes: The Best Kept Secret
Mark Catley
The Booking Office, Wimpole Productions & West Yorks Playhouse
Opera House, Manchester
–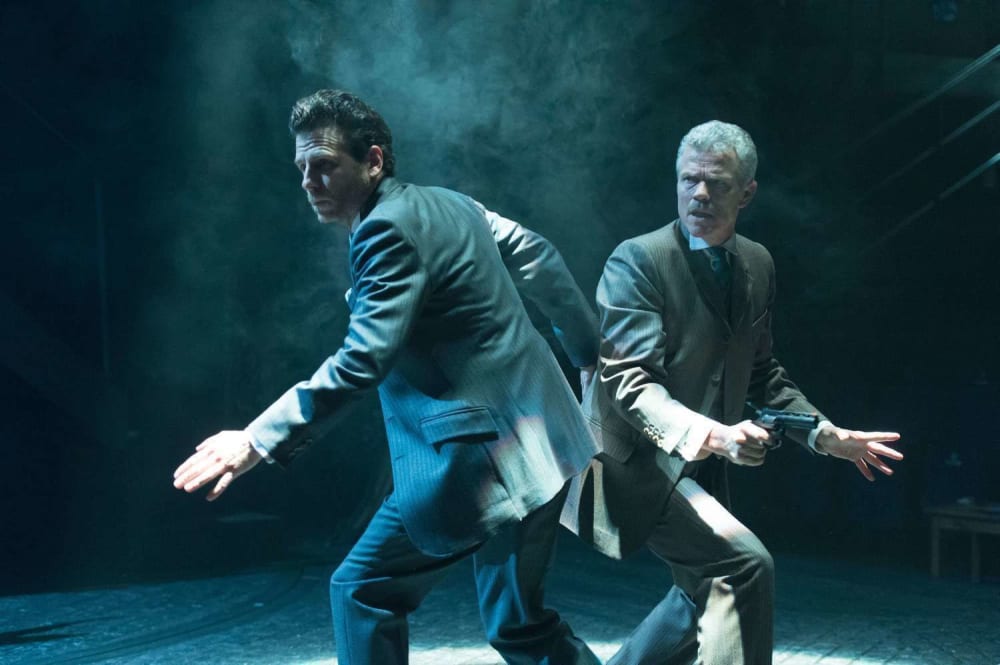 There's plenty of smoky shadow about this newly-created theatre mystery for fiction's greatest detective, but not a lot of illuminating substance.
Writer Mark Catley has taken several of the loose threads from Arthur Conan Doyle's original Sherlock Holmes stories and attempted to weave them into a yarn that can't quite take the strain.
So there's the dependable Dr Watson, naturally, and the defective Inspector Lestrade, but also Irene Adler (The Woman from the author's brief suggestion of a Holmes's love interest), the detective's doubly-pompous brother Mycroft, even a cameo role for the criminal mastermind Moriarty, and then everybody's current favourite villain—a "vagabond journalist."
So far, so good—if you happen to be simply a collector of Conan Doyle characters.
But Catley's story, and Nikolai Foster's direction, twists and turns between genres with much less ease than designer Michael Taylor's rotating stage designs.
So in Jason Durr there's a sexy Sherlock, borrowed from cinema's most recent version; some contemporary language (including a "No shit Sherlock!") that they may even have thought twice about in the latest TV outing; and then a steampunk setting for it all that imagines an alternative Victorian world of the mechanical and magical.
Worst of all The Best Kept Secret is a fiction wrapped up with too many back story 'facts' about the fallibility of our hero—and no-one likes Holmes built on sand.
The eight-strong cast give it all a nimble-enough telling, and magic consultant Scott Penrose conjures up some stage effects, but the mystery of whether there's an audience market for Post-Modern Victorian Melodrama could be Sherlock Holmes's greatest-ever challenge.
Reviewer: David Upton