Shewolves
Sarah Middleton
Shewolves Productions, in association with Southwark Playhouse and JOP Arts
Southwark Playhouse Borough
–

Listing details and ticket info...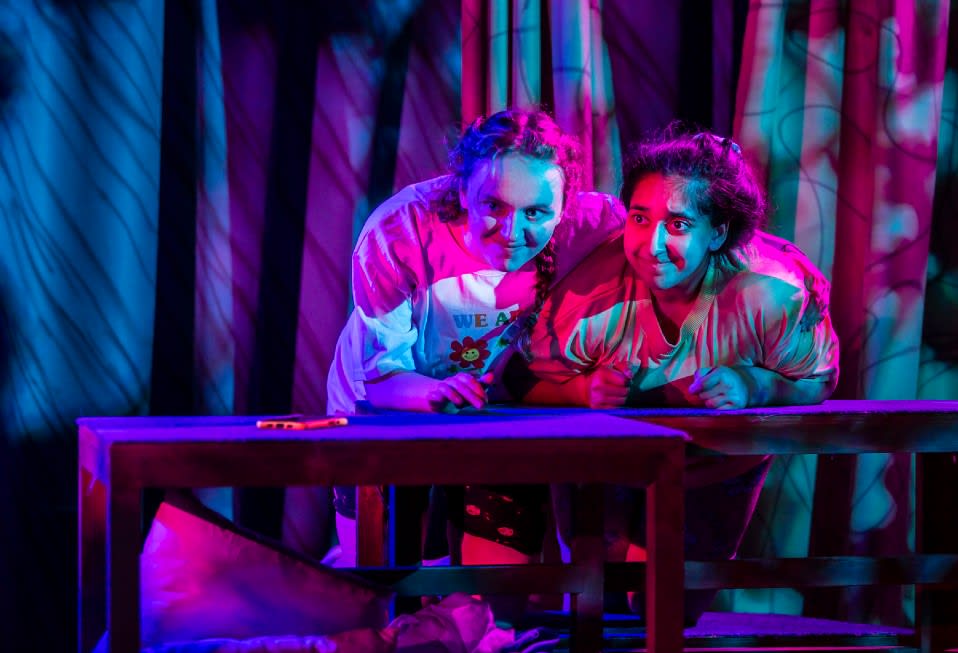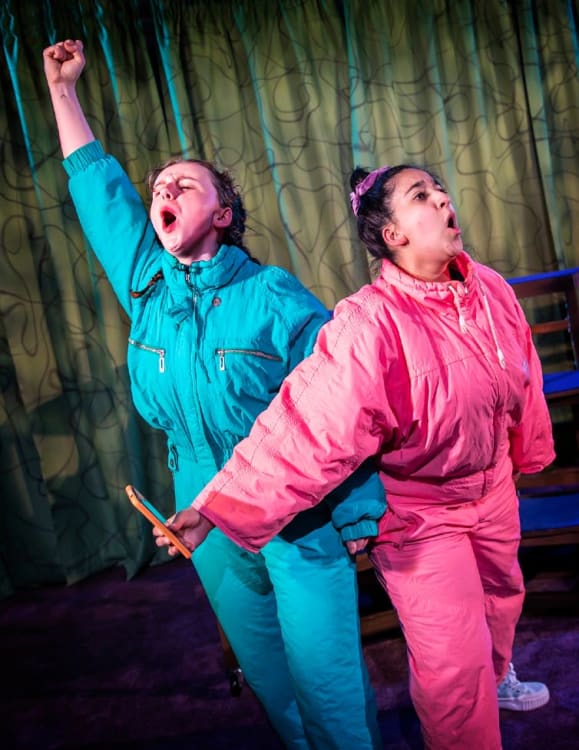 The fourteen-year-old Lou in Derby carries a placard that reads "Skolstrejk för klimatet". The words, meaning "school strike for climate", are the ones Greta Thunberg held outside the Swedish Parliament in 2018 inspiring pupils across the world to also take action. Lou tells Priya, another fourteen-year-old, that, "I'm not skipping school. I'm saving the planet."
Priya (Gurjot Dhaliwal) isn't so convinced protest is the best approach. She reckons the best safeguard is to become rich, though Lou (Harriet Waters) points out that,"wildfires are burning through California," and argues, "money won't save you when the planet is destroyed."
Both are the children of single mothers and going through a difficult time. Lou has been given a final warning about her strikes and Priya is becoming very disturbed by a man her mum is dating. When Lou opens a school letter expelling her and reporting her name as an extremist to the police, they decide to run away to the Hope Valley in the Peak District. They declare themselves shewolves of rebellion. Hiding in a bothy with their sleeping bags and Pop-Tarts, they tell each other secrets, dance and occasionally bicker.
Although the show is more tilted to the fun of their adventure, this fast, optimistic, sixty-minute, good-natured coming-of-age story touches very gently on both political and personal issues.
Reviewer: Keith Mckenna