Shield
Amaara Raheem and the Company
Oval House
–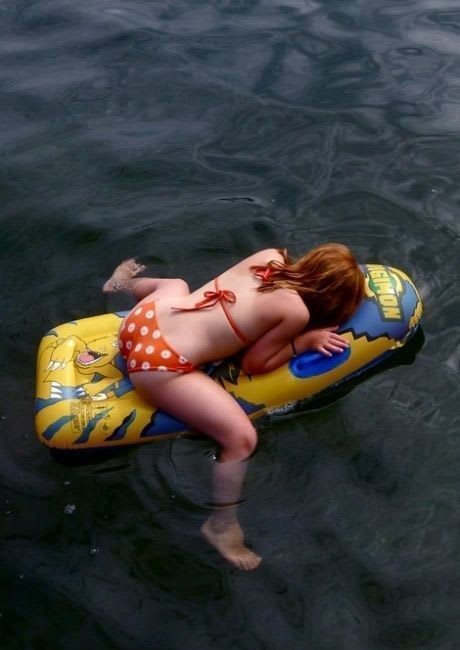 The shield of the title of this work is a bark shield in the British Museum brought back from Australia by one of the sailors with James Cook on the Endeavour and acquired when making landfall for the first time in Australia. Its acquisition is only one strand of this mixed-media work which explores attitudes and reactions to ethnic and cultural difference. The interwoven stories are told through a mixture of poetry, song, video and movement that is on the edge of dance.
They begins with Tobias Sturmer playing plangently on his guitar and a Singhalese girl (Amaara Raheen) playing on a beach, a pale sand coloured disc that is the main feature of the set, circling around it, repeatedly dropping to the floor and rising again. She tells us she that she is nine years old and then, as video of scenes in Sri Lanka is projected behind her on the hangings falls of cloth that form the remainder of David Harris's set, she describes how, as government forces fought with Tamils seeking independence, her mother saw house burnings and killings and decided to emigrate.
America was too far, England was too cold so, she plumped for Australia and it was there, when she arrived in Melbourne airport, this young Singhalese realised that she was a different colour from all these white-skinned people.
What happens when strangers meet? It is said that a certain set of exercises can make strangers love each other and we see this as a young man and the girl mirror each other's movements and then, reaching back through the years to 1770 and Cook's encounter with indigenous Australians, the episode of the shield is played out, an encounter of supposedly poisoned arrows and muskets the first of many offences against Aboriginal Australians.
The girl recounts how, older, she followed people into church on what Australia calls National Sorry Day, an annual commemoration, held since 1998 on 26 May, when white Australia remembers its mistreatment of Aboriginals. She isn't very big so is pleased to be ushered to the front where she can see but finds it strange that everyone is looking at her. She has dark skin and they don't recognize the difference between Singhalese and Aboriginal. As the service ends with the part-in-peace gesture, people say sorry or murmur an apology.
Mature, the Singhalese woman moves to London where she is surprised on switching on television to see her first black-skinned newscaster. Here is another world of difference, a world of many interweaving cultures as the performers twist and turn between each other without ever touching while the strangers learning to love exercise is now rehearsed between two men (Seke Chimutengwende mad Hamish Macpherson, who have played all the other roles.).
This exquisitely-performed, hour-long piece seems to encapsulate both the problems and the possibilities brought by our cultural confrontations and collaborations. Its emphasis is on the physical, the visual and the musical, its text is sometimes indistinctly delivered but its score, created and played by Tobias Sturmer with percussion and the susurration of brush on metal bowl is magical. Video (also by Sturmer), lighting (Justyna Janiszewska) and the use of shadows support but never dominate the choreography.
The dance vocabulary infers rather than informs but is performed with great conviction and if frustratingly difficult to translate into meaning that is, perhaps intentionally, another example of the inability of one culture to understand another.
Reviewer: Howard Loxton