Shine
Concept, writing and creation Olivier Leclair and Tiia-Mari Mäkinen
Hippana Theatre
Chickenshed
–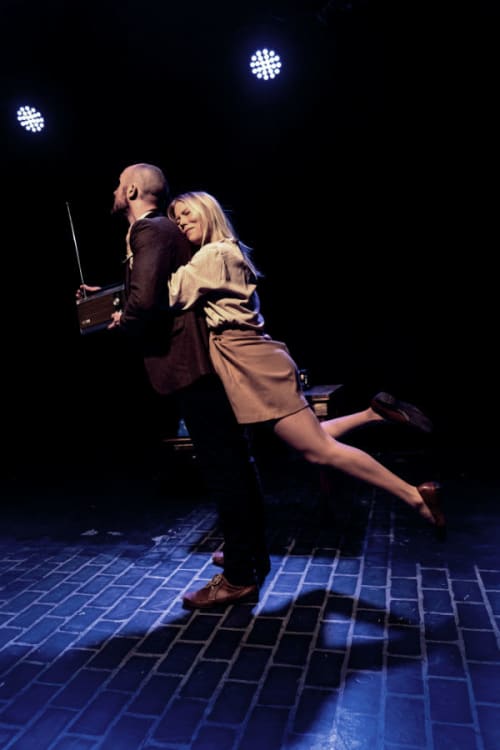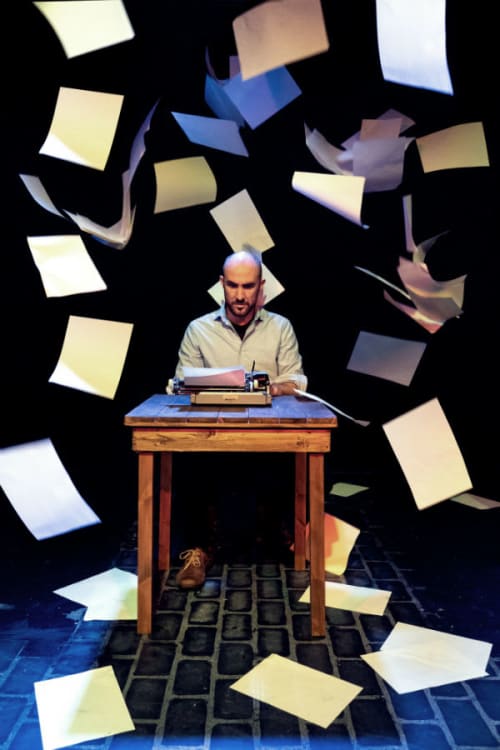 Shine takes us on a sixty-minute trip into the dark logic of a very bad dream. Its on-stage characters, a man and a woman, never speak, their movements are intense, always with an edge of danger, often taking the form of an intimate, angry dance.
Something has happened that carries this dream into the terrible turmoil of grief, guilt, resentment and paranoia. And those things seep into the very first scene which replays a version of what happened before the thing that has generated the dream.
Max (Olivier Leclair) arrives home to his partner (Tiia-Mari Mäkinen) chopping vegetables with a very large, sharp knife. In the gloom, to the music of Louis Armstrong's "Cheek to Cheek" and its words of "I'm in heaven", they dance, the knife still in their hands, the audience fearful that it will be used on each other.
But Max is summoned by a child's voice offstage calling "Daddy". The voice persists even when he returns to dance. This time, he continues to dance only to hear a door to the storm outside their home suddenly open. And with it, Max's eight-year-old daughter disappears.
Max is distraught. He can't work, he puts up posters and a radio news report says he is the only one still looking for her. A spider-like figure in a mask wanders across the stage. Max is visited by a zombie-like child whose face is hidden behind streams of long, blonde hair.
Tight, very physical, well performed choreography of Max and his partner reflects an emotional desperation and sense of loss. The sounds we hear of radio reports, unanswered phone messages and strange voices are given an unreal intensity by the headphones we wear.
Like all such dreams, it travels the geography of a troubled mind in peculiar ways, but by the end of the show we know enough to guess a complete story. It's one that held its sold-out audience for every inch of the journey.
Reviewer: Keith Mckenna