Shine
Kema Sikazwe
Live Theatre
Live Theatre, Newcastle
–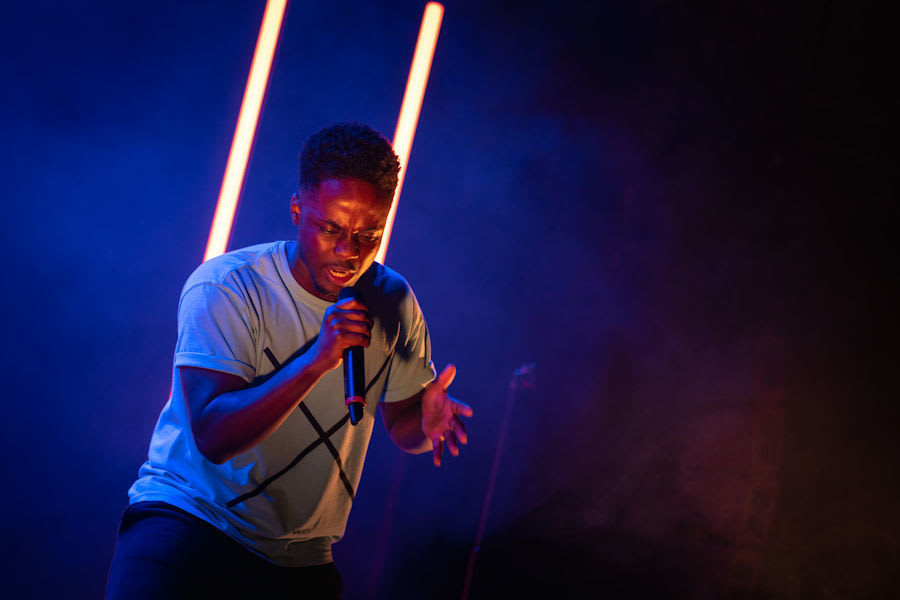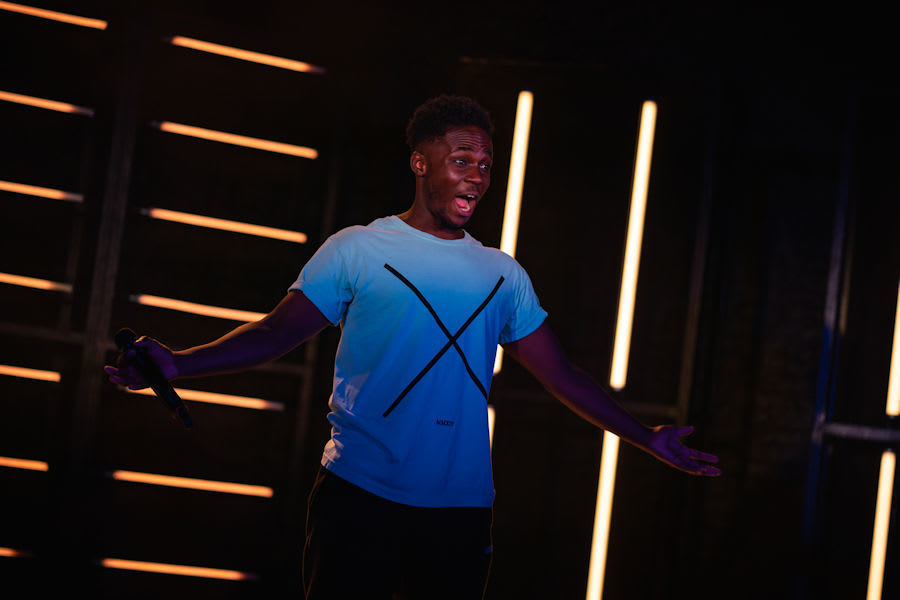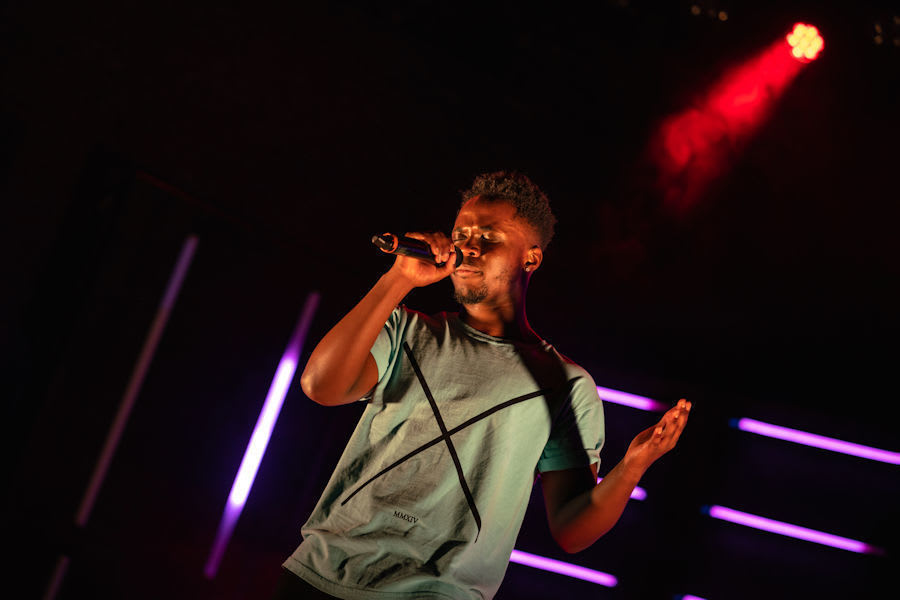 Shine is Kema Sikazwe's story. Born in Zambia, he and his family came to Newcastle when he was three and settled in the city's West End, an area notorious for crime and drugs. Now, at 26, he's an actor, rapper and singer-songwriter who has appeared on film (I, Daniel Blake) and TV (Wolfblood, The Dumping Ground, Beowulf and Vera).
He both writes and performs the show. The title comes from the meaning of his name, Kema—"the One Who Shines"—in one of the Zambian languages, and the play is a coming of age story exploring, through his own words, songs and stories, what makes us who we are, and asks, "do the choices in our lives determine who we become? Are we in control of our own story, or is it in our DNA?"
Now, I'm nearer to 80 than to 70, my musical tastes were formed in the '50s, '60s and '70s and to me rap is a self-indulgent cacophony (the same could be said about '70s punk, of course, and I would agree), so it was with some trepidation, even though some people whose opinions I respect had enthused about the previews, that I gritted my teeth and went along to Live for the press night.
A revelation! Even, perhaps, an epiphany!
It really did speak to me. There are 50 years and a whole culture (not African but hip hop!) between us, but the themes he addresses—identity (who am I, really?), ambitions, obstacles, family, bullying, disappointments, even finding a way to express yourself and your feelings—are universal and resonate with all ages.
Yes, there's a bit of rap and his songs are very much of the 21st century, but that's OK, because they illuminate his feelings, his whole history, and serve as an anchor in time. In addition, he addresses the audience directly; he recreates scenes; he makes use of microphones to simulate telephone conversations; there are moments of effective physical theatre and an ever-changing background of tubes of colour-changing light reflects the emotional content and at the same time provides a modern and yet timeless feel, moving what we are experiencing away from the specific time and place of the story towards a more universal sense.
His story is my story and almost everyone else's, not in the specifics of what happened but in the feelings—the pains and joys—that lie behind them.
Graeme Thompson's direction, aided by Alicia Meehan's movement direction, enables Sikazwe to sweep us along so that the one hour and 40 minutes (no interval) pass swiftly. Special mention, too, for Nick Rogerson's mood-inducing lighting and Craig Spence's sound design which is almost subliminal at times.
I'm so glad I went. This really is a fine piece of theatre—and he's a damned good performer!
The play transfers to the Traverse Theatre in Edinburgh from 16 to 18 May.
Reviewer: Peter Lathan