SHINE

Hippana Theatre in association with From Start to Finnish
ZOO Southside
–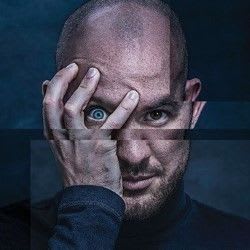 Putting an immersive twist on theatre, Hippana Theatre's performance SHINE requires the audience to wear a set of earphones, allowing a host of binaurally recorded sounds to play out in 3D as if just outside their head. Meanwhile, a man and a woman cavort and dance onstage, telling the story of a missing child and a father's dogged pursuit of the truth.
Olivier LeClair and Tiia-Mari Mäkinen are both practised and excellent in highly physical theatre with the evocative nature of their movements both telling a clear story and getting across a clear range of emotional states with ease. From the easy flirtation of a couple to the terror at being confronted with an uncanny figure, it's certainly accomplished with grace and ability. As things flit from location to location and from one mental state to another, the effect is, for the most part, enthralling.
The counter side of this is that the story itself feels messy and confusing. Some of the vignettes are less than intuitive and when the narrative starts to unfold further, although things become somewhat more explicable with hindsight, it's not entirely satisfying. It's still an entertaining and enjoyable performance, and the 3D headphones do add a certain level of immersion that intensifies the more psychologically terrifying moments.
As it stands, it's a solid example of psychological horror played out through physical theatre. But there's a nagging sense that, although it lives up to the ingenuity of the sum of its parts, it doesn't manage to exceed them as it could have done.
Reviewer: Graeme Strachan