Shining City
Conor McPherson
Theatre Royal Stratford East
–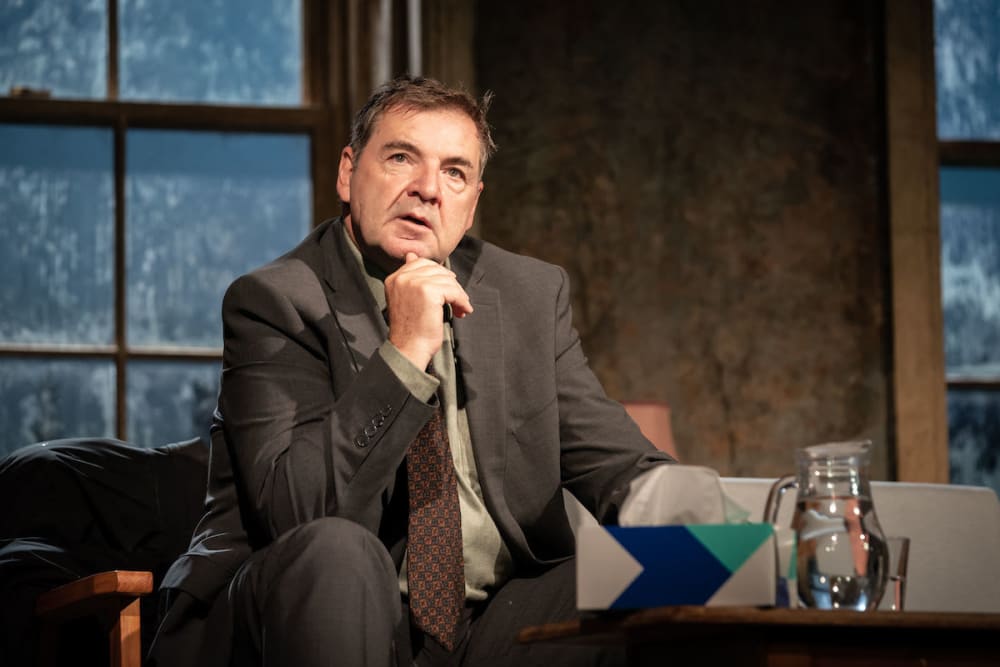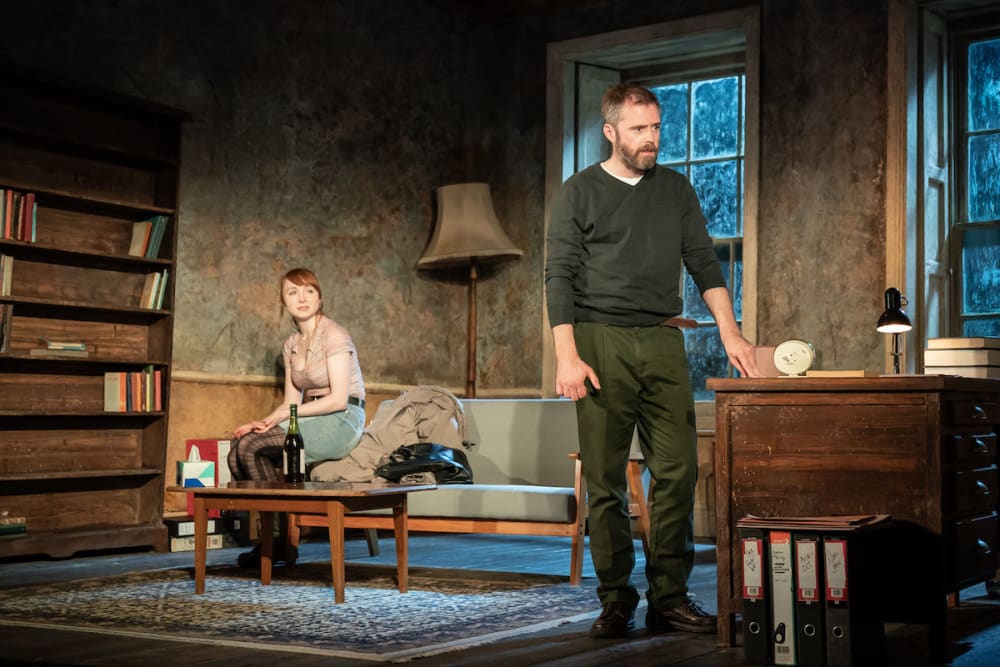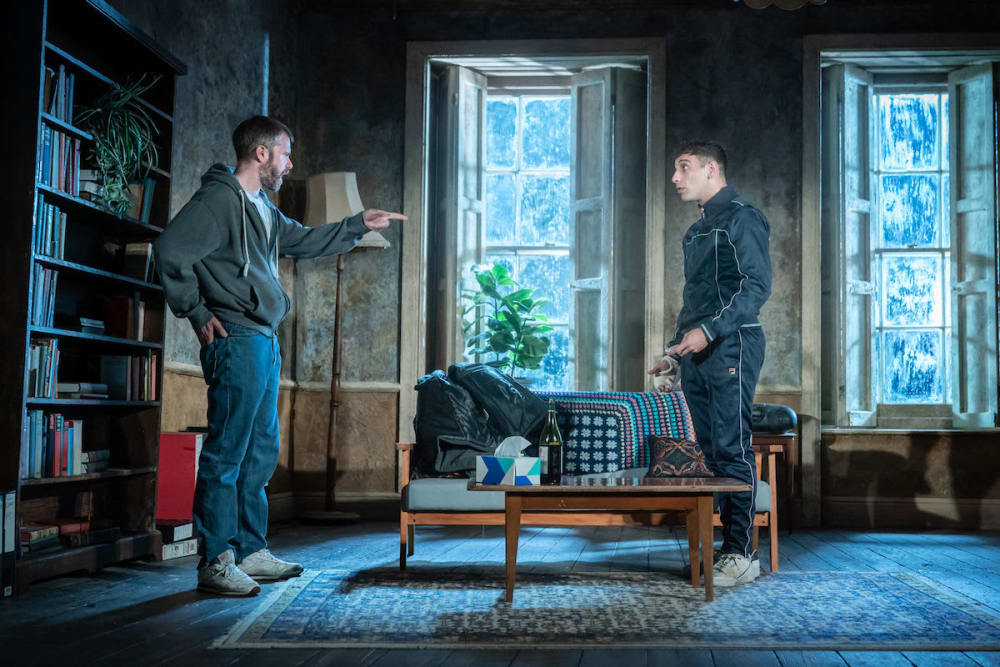 In a rundown house in a seedy part of Dublin that is being let out as cheap offices, sales rep John arrives for a therapy session with ex-priest Ian. John is in a bad way. His wife Mari was killed in an horrendous car crash not very long ago and John has seen her ghost in their house. Talk about doctor heal yourself: Ian is very mixed up about his relationship with fiancée Neasa, mother of their baby.
Peter McKintosh's setting not only captures the seedy setting with its dirty windows and malfunctioning doorbell but offers a metaphor for these men's lives with a ceiling partly devoid of plaster and baring broken laths. In the ensuing five scenes, spaced out over several months, a possible improvement is mirrored in the introduction of house plants, more books on the shelves and files on the floor.
That rot overhead is a very obvious symbol, but Nadia Fall's revival of McPherson's play, first seen at the Royal Court in 2004, gets very natural performances from her actors.
John was so frightened by the sight of his dead wife, wearing the expensive red coat that she died in, one that he bought her as a guilt gift, that he fled, spending the night in a bed-and-breakfast place, the one where he still is. He doesn't find it easy to talk. His conversation is full of unfinished sentences, skilfully written by McPherson and perfectly played by Brendan Coyle, and he has lots to unload about his loneliness and his relationship with a glamorous married woman; once he gets going, things come flooding out.
While at first Rory Keenan's recently qualified therapist Ian is the professional listener, calm and attentive, his relationship problems are revealed when Neasa turns up to confront him. Michelle Fox give a vivid portrayal of the hurt she is suffering: though Shining City may seem to be about male insecurities, it says as much about the damage they do to their women.
John doesn't know the parallels in his therapist's life, but their sessions have effects for both of them. Ian seems to question his own sexual orientation and picks up rent boy Laurence. McPherson doesn't properly explain or pursue this experiment but presents a contrasting character who faces life honestly and shows understanding and is played with tender sensitivity by Curtis Lee Ashqar.
This revival plays for nearly two hours without interval before reaching its traumatic ending. Its pacing is dramatically effective, but the prop changes between scenes stretch it out further. It holds the attention, but be prepared for the lack of an interval.
Reviewer: Howard Loxton