Shit-faced Shakespeare: A Midsummer Night's Dream

Magnificent Bastards Productions
Leicester Square Theatre
–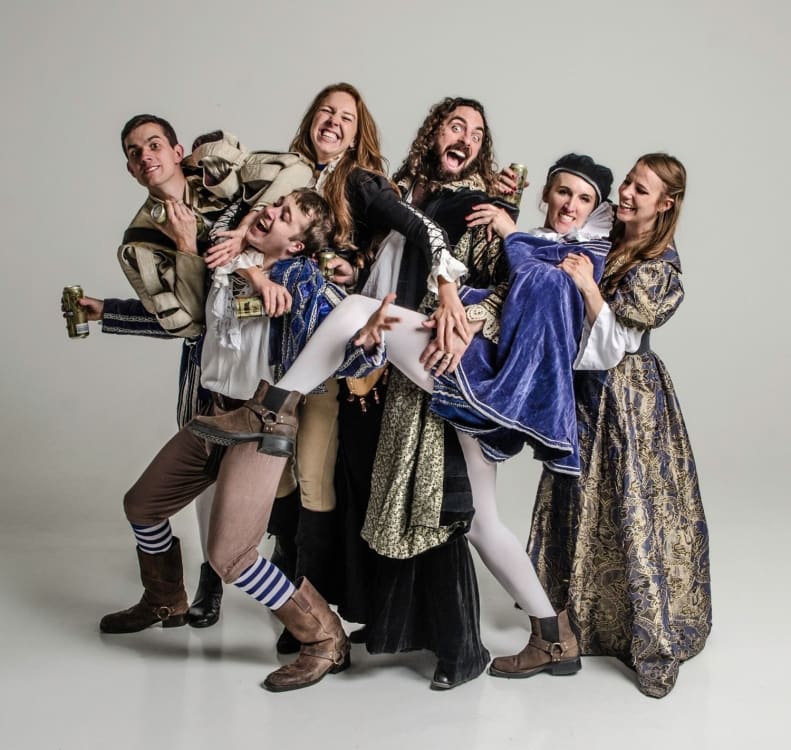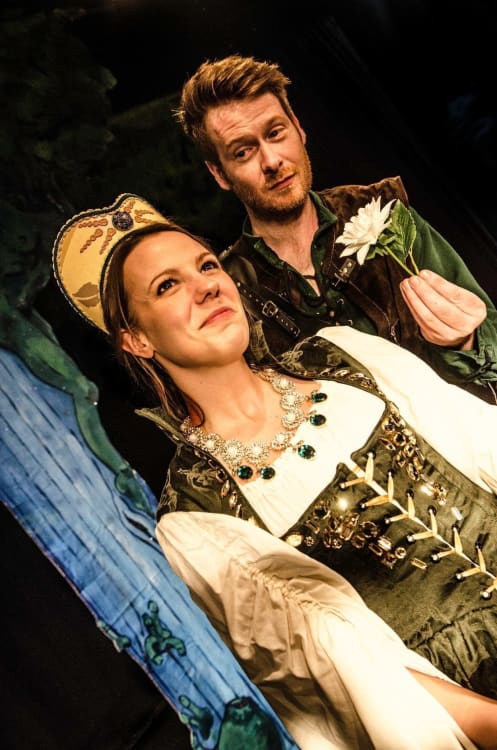 "Shit-faced Shakespeare is the deeply highbrow fusion of an entirely serious Shakespeare play with an entirely shit-faced cast member."
So far so good. Since school outings to the Globe, we've known Shakespeare was meant to be consumed with an ever-replenishing stoup of wine or ale. And what could be more British, in this the 400-year anniversary of his death, than a show that mixes two of our greatest national pleasures: the Bard and booze.
The premise is simple and brilliant: one of the five-strong cast is drunk throughout the performance. In this case it was Saul Marron's turn, playing Lysander, thanks to a couple of Stellas, half a litre of vodka and an Archers Woo Woo (his choice apparently).
It didn't take long to figure; a dance sequence at the play's outset soon reveals who's lost their balance, composure and sense of the fourth wall. Marron burped, giggled, swore and fought his way through the next 70 minutes, one minute trying to get an audience member's number, next taking a "little rest" at the side of the stage, before bouncing up to polish off the remainder of the vodka, grazing his knee in the ensuing rugby tackle from the legging-clad, bare-chested director.
Watching an actor drunk is great fun. His conspiratorial—often unintelligible—asides to the audience, breaking any suspension of disbelief with his explanations of how "in real life" the actress who plays Hermia is "his bestest friend", and the valiant efforts of his cast-mates to keep the play on Shakespeare's tracks in the face of his meanderings had the audience in stitches. But drunk people are only funny for so long, and unless you're drunk yourself, 70 minutes is probably too long.
I'd have liked to see Titania and Oberon, and the Mechanicals onstage as it is their plotlines which are reported to the audience by Puck in an energy-zapping round-up. I also felt some of the best drunk jokes weren't being told for the first time. Rare are those who improve in wit with alcohol, but they do exist—I'm just not sure they were on this stage.
By the end I felt the beginnings of a hangover, the metaphysical kind in which—and Marron actually articulated this at one point—you start to "regret every decision you've made up until now". Suddenly there's something a little bit uncomfortable about celebrating inebriation.
And that's the problem with a booze-soaked show: it's bound to alcohol's inexplicably shifting moods. So—if you've a passing knowledge of Shakespeare and you're partial to a few beers at a comedy night, go, you'll love it. But if the British drinking culture isn't really your thing, probably best to sit this one out and wait until someone stages coffee-shop Shakespeare or something.
Reviewer: Belle Donati