Showzam!: Circolombia

Blackpool Tower Circus
–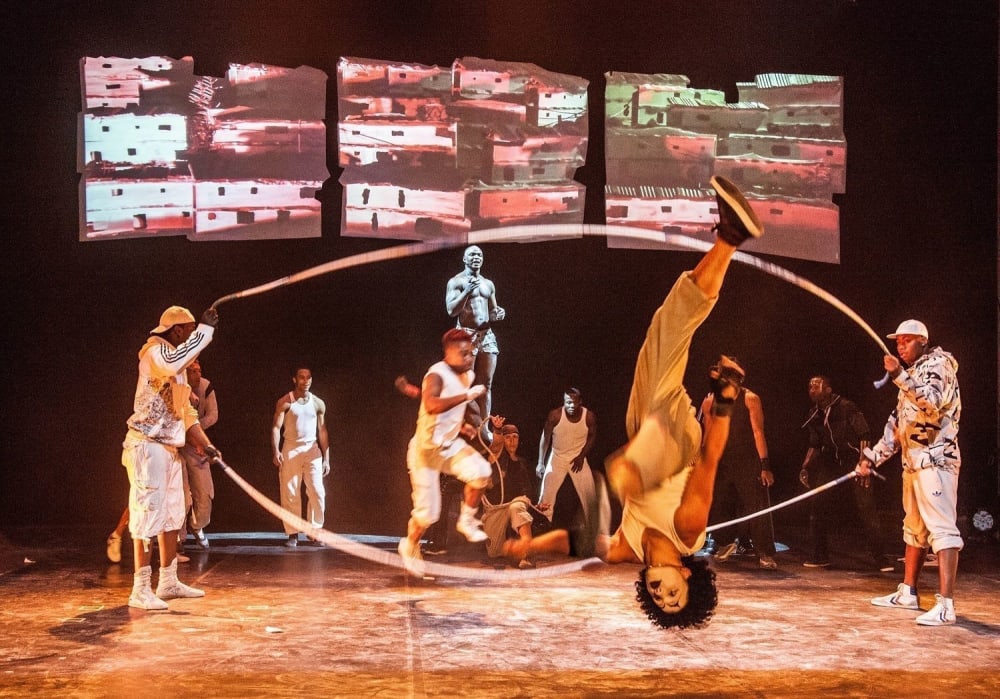 While giant and spectacular circus shows now roam the Earth, it's good to be reminded how they evolved from what was essentially street theatre.
This Colombian acrobatic troupe, a dozen or so young performers delivering the world première of their latest show, are one of the main attractions of Blackpool's now firmly-established February half-term Showzam Festival, featuring performers from around the world.
Circolombia heads to London after five days of performance here but nothing is ever going to quite match seeing them in the roccoco surroundings of the circus ring that nestles between the four legs of Blackpool Tower. It is, to circus, what the venue's ballroom has become for dancing, a gilded shrine worthy of national treasure status.
And if its ornately-tiled walls could speak, even they might have a sharp intake of breath at the feats accomplished in Circolombia. For just when you may have thought you'd seen it all, they push the boundaries of stage acrobatics and, above all, courage.
It's all performed with a loose-limbed bravado, and a low-tech, street-punk aesthetic that only adds to the sense of danger. Most of all it reminds audiences of the age-old attraction that circus exerts—watching others take all of life's death-defying risks.
So these performers writhe high above the sawdust ring on ropes, swings and leather straps but then add some new twist that dares us to watch. If it's not always super-slick, or the lighting cues are not yet quite spot on, then that only seems to heighten a genuine sense of danger.
After two failed attempts at catapulting a third man 25-feet into the air to land on the shoulders of a two-man tower, the resounding applause is in relief they even tried, and not to encourage them to try for third time lucky. Please!
Reviewer: David Upton