Shrapnel: 34 Fragments of a Massacre
Anders Lustgarten
Arcola Theatre
–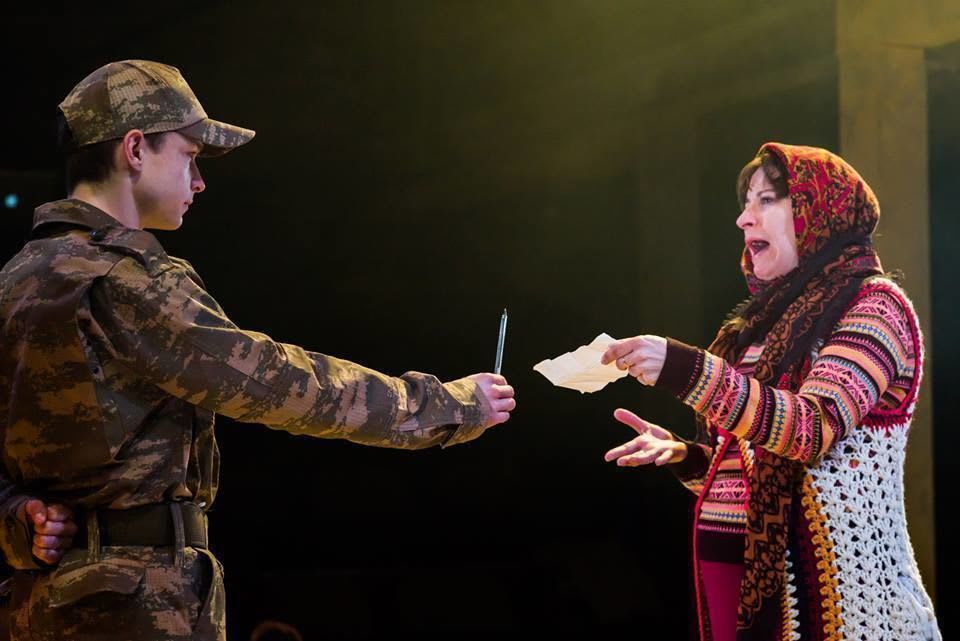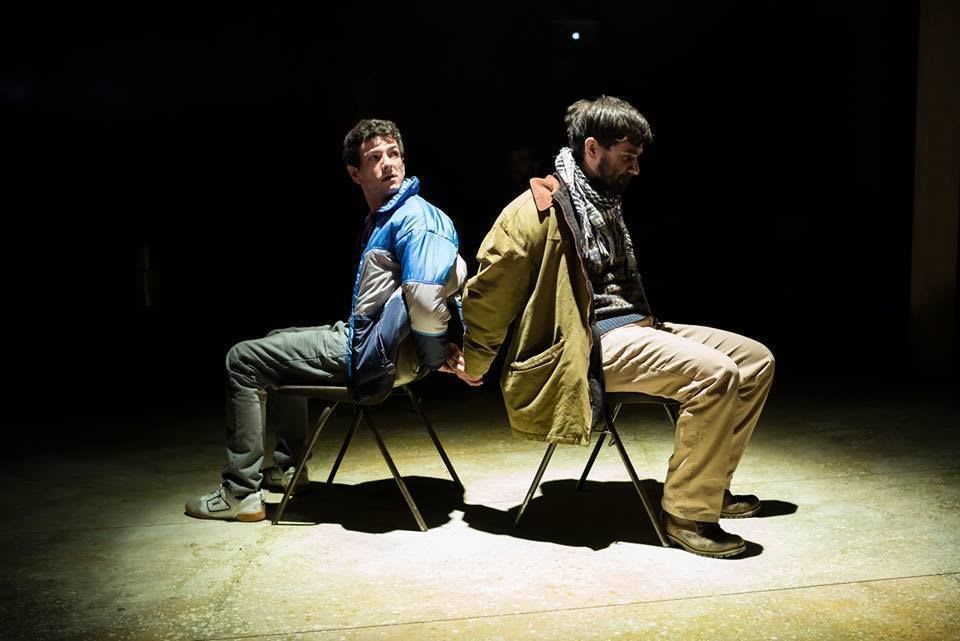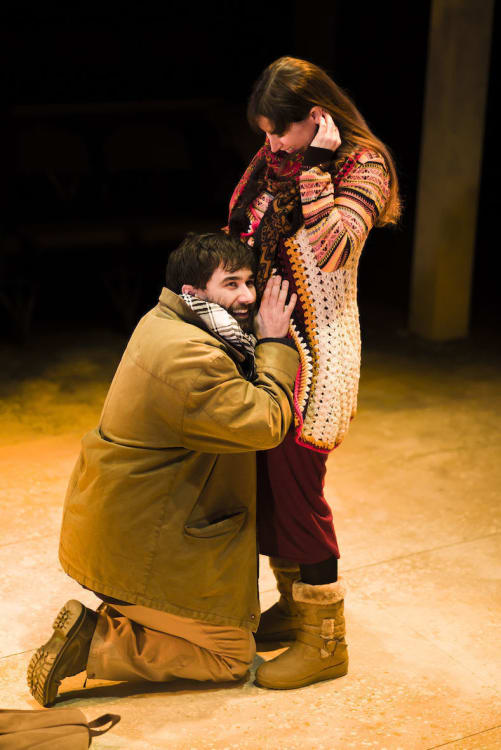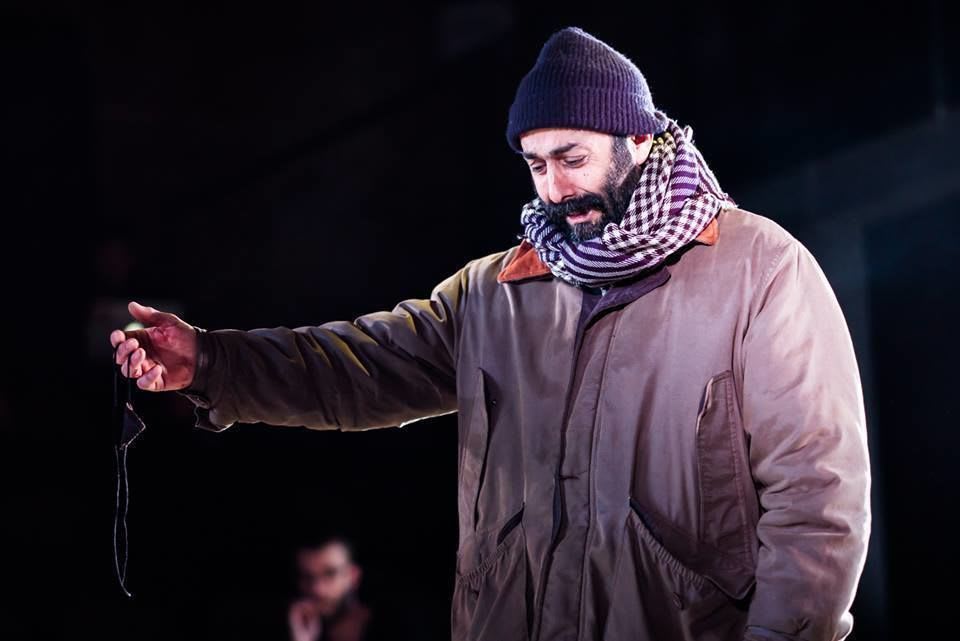 In December 2011, two planes of the Turkish Air Force bombed a group of Kurds from villages in the Uludere district of Turkey's Şirnak Province killing 34 of them.
They had been spotted by a US Intelligence drone and identified as a group of Kurdistan Workers Party (PKK) militants crossing the border but were in fact a band of unarmed, small-time smugglers, taking their regular route bringing diesel across the border.
Now variously known as the Roboski Airstrike or the Uludere massacre, that "incident" is the subject of Anders Lustgarten's play receiving its première performance in Mehmet Ergen's concentrated, austere production, though its relevance is wider.
Thirty-four often brief scenes, one for each victim, fragments, like the shrapnel that smuggler Hüsnü says killed his brother. They go backwards and forwards in time from family home to mountainside, border checkpoint, military surveillance room, arms dealer's presentation, patriotic rally, army headquarters, journalism award ceremony, television newscast and village funeral.
Hüsnü is a man who has already lost all five brothers who joined the PKK: "three dead, one's a vegetable and one nobody's heard from in seven years." They may live in a region where PKK are active but he isn't with them. He's done this smuggling trip many times before but this is the first time he takes his nephew Savaş with him. The boy's father Ferhat doesn't go (he's the traumatised, "vegetable" brother) and Hüsnü's wife thinks the boy is too young and is worried for both of them.
Though Lustgarten focuses in on these brother's close relations, 27 of the dead will all bear their surname, seven of them members of the village youth football team. They are smuggling to make ends meet: 13-year-old Erkan wants money to pay for school; Mahsun is saving up for a laptop.
"They try to raise sheep and they try to plant crops, but the army mines their fields," a truth-telling journalist tries to report, but her producer tactfully cautions her to the line. A political columnist accepting an award paints a picture of terrorists refusing to integrate, exploiting child deaths for propaganda purposes.
An intelligence officer sees mules in the drone's pictures and suggests they are smugglers but is overruled. An arms manufacturer sees an economic opportunity, a whizz kid, formerly at Farnborough is developing guidance systems with no qualms about who will use them. This may be a play focused on family tragedy but it is about something much wider: responsibility—personal, political and economic.
Drones used for surveillance and as assault weapons in what have been described as "precision" strikes on terror suspects have, according to one estimate, killed 47 of their targets at the cost of 1,106 other, probably innocent, lives.
Unfortunate error or deliberate strategy? Lustgarten indicts, he doesn't argue or offer an opposing view, but his looking at layer on layer of responsibility, at the seeds being sown for future unrest makes good theatre.
Aslam Percival Husain and Josef Altin as Hüsnü and Savaş present real people, not political pawns, Tuncay Akpinar's Ferhat, clutching a bag filled with bits of his boy, desperately moving as he controls his grief, and Karina Fernandez is not only a grieving wife and indignantly proud widow as Semira but also plays both the contrasting journalists.
David Kirkbride and Ryan Wichert give breath to the conventional contrast of bullying soldier and raw rookie and also double salesmen, scientists and others with clarity. The whole cast unite as an ensemble and performances stand clear cut against Anthony Lamble's simple setting while overhead Richard Williamson's videos add relevant images and invite a kind of complicity in viewing drone images as they focus on targets.
How much is a life worth and to whom? This play is a warning as well as a challenge to conscience and certainly timely. It often feels like Greek tragedy for those in power playing God with protagonists powerless to affect their own destiny.
Reviewer: Howard Loxton