Sigma

Gandini Juggling
Lilian Baylis Studio, Sadler's Wells
–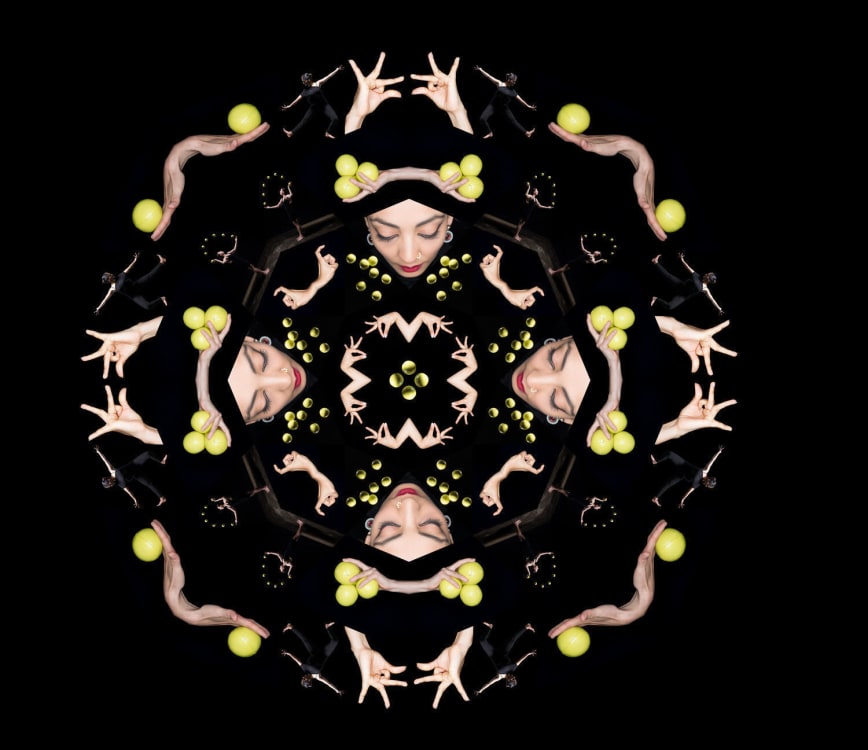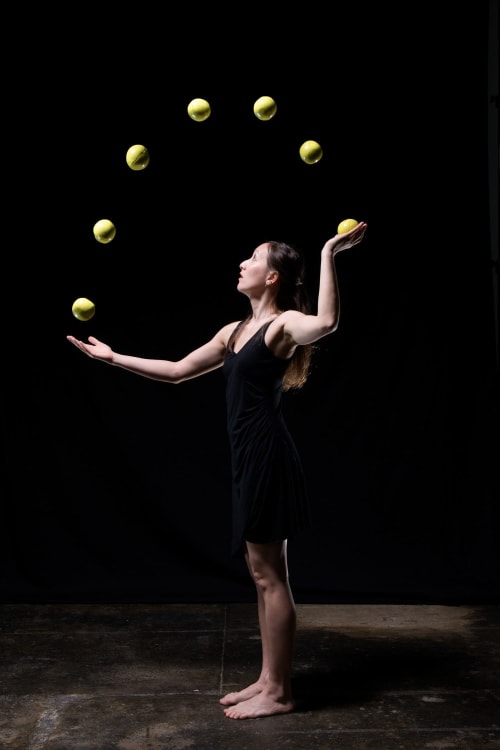 Presented as part of the London International Mime Festival, this is no ordinary juggling act.
Showmanship has always been a necessary element of circus performance and artistes have long combined theatrical elements with their special skills. Especially since animal acts began disappearing from circus, dance and even narrative have begun to be part of the skill set but Gandini have reached out particularly widely in bridging disciplines to create work.
They have previously combined juggling with ballet and now, in this show, they have sought inspiration in Indian dance, in particular with Bharatanatyam, a classical Indian dance form that developed in Tamil Nadu and is danced solo by women. Sigma has been created in collaboration with dancers Seeta Patel, a specialist in the aesthetics of the dance form, and Indu Panday and with Gandini jugglers Kim Huynh and Kati Yiä Hokkala, directed by Sean Gandini and originally devised with juggler Owen Reynolds.
It is an abstract presentation divided into a series of segments, such as "Rhythm and Symmetry" in which juggling and dance are intertwined. Its staging is simple: against a black background stand two grey screens on wheels, turned around the become mirrors which angled produce multiple reflections.
The performers (who enter first veiled) are in grey outfits with silvery embroideries over which they start off wearing silver coverings designed by Lydia Cawson. They raise their veils to announce who they are and where they come from, say a little about what is coming, announce the segments and close the show with saying what they hope the show offered. Some of their comments are amusing, though not all are audible.
Their voices may not be strong but their skills are and the dancers seem to be also juggling and the jugglers have learned from the dancers. At first, they retreat behind the screen, heads popping up above them to juggle, hands and bodies pressing against their grey surface in patterns that feel kaleidoscopic. Screens part and hands reach out between them, a red ball appears like a bud that bursts into flower at their centre, on the screens flanking shadows form patterns; arms stretch out and seem suddenly on the opposite side a ball passing from one to the other.
There is a bond that links the precision of both juggling and dancing, the elegance and balance of their movement. To this, add the rhythms of the music, a sound composition by Andy Cowton that sometimes gives precedence to the stamped rhythms of the dance. As the four performers intertwine, balls rising in the air, arms making the eloquent gestures of Bharantanatyam, there is a multiplied symmetry that is beautiful.
There is no need to look for meaning: this is something lovely to look at, a pattern of intersecting rhythms a display of skills that seem to draw on timeless traditions that is measured out in minutes, each section announced with its part number and how many minutes into the programme. It lasts a little less than an hour but seems satisfying, integrating two different skills, different art forms to make a third that becomes different from either.
Reviewer: Howard Loxton