Silent Opera at Heal's
Daisy Evans
Silent Opera
Heal's Furniture Store, Tottenham Court Road
–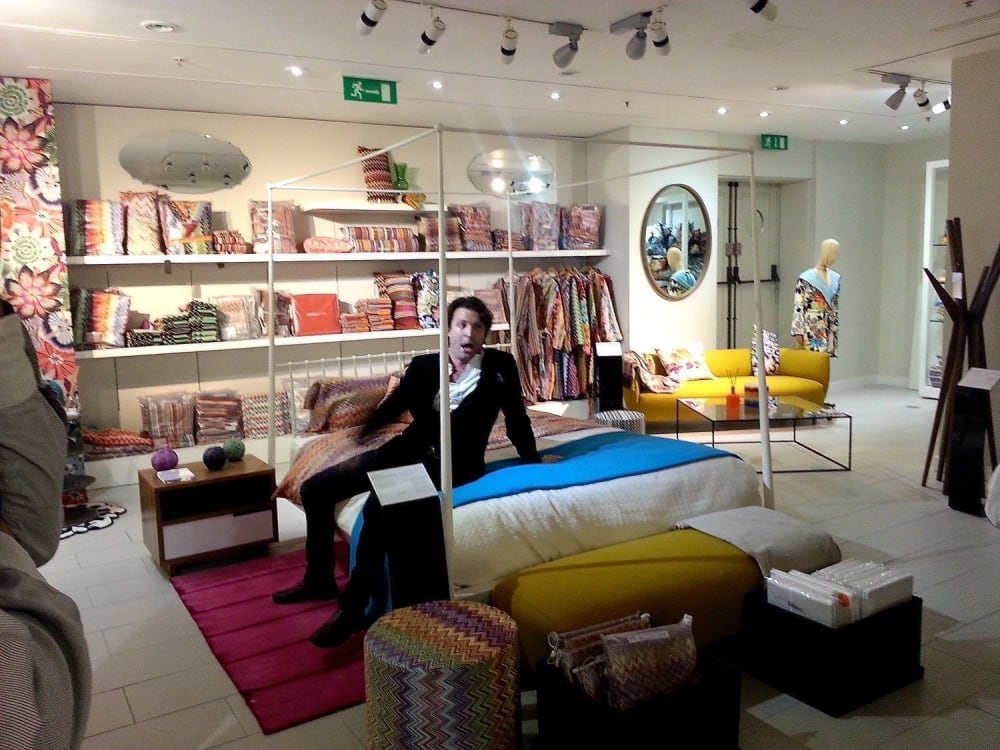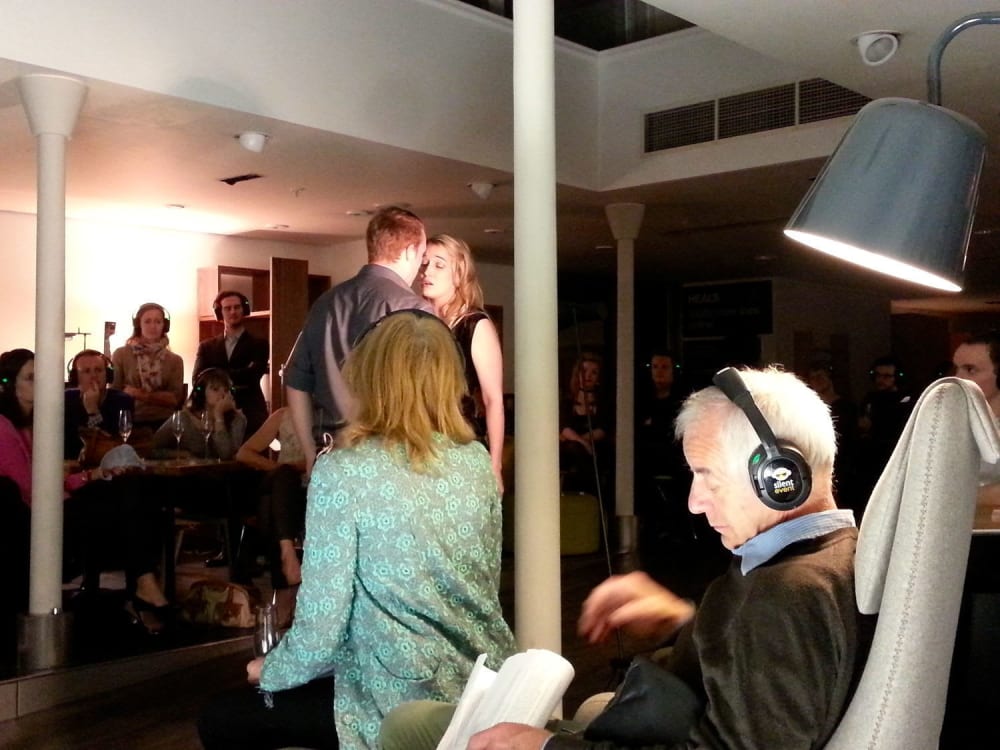 "We're closed madam."
I'm stopped by an overzealous shop attendant swooping over to hurry me out of the seemingly empty furniture store on Tottenham Court Road. I check I'm not in Habitat by accident.
"I'm here for the opera," I say hesitantly. The words have an 'open sesame' effect and suddenly the attendant is all smiles.
"Right this way, straight to the back of the room and turn left. Enjoy the show."
I find myself in Heal's 'Spa', surrounded by handmade soaps, receptacles made from blown glass and—tonight only—full champagne flutes. My coat is taken and I'm handed a programme and a set of headphones. The volume controls are explained to me and I'm instructed to enjoy the bubbles in this room until the performance starts.
Still trying to make sense of the proceedings, I negotiate my way around a large Molton Brown display to find Gok Wan fiddling with his headphones with the same air of bemused anticipation as everyone else.
The lights dim, we self-consciously slip on our headphones and hear Rossini's orchestral introduction to Figaro's opening aria. I heard Charles Rice before I saw him, moving through the 'audience' pausing to rest a hand on a shoulder here or give a wry smile there.
The end of his aria saw us guided upstairs to the 'Designer Room' where, among the carefully curated dining sets, we perched to watch a series of excerpts from La Boheme and La Traviata, performed exquisitely by Natasha Day, Oliver Johnston and Katherine Crompton. Then up the spiral staircase to the strains of Dido's Lament before ending up in the 'Sleep Studio' to watch Mimi die on a Tempur mattress surrounded by the full cast of six.
Lasting under an hour and cleverly weaving together themes from different operas, it's a perfect introduction to the genre for those unwilling to commit themselves to a three-hour production or to the emotional undertaking of traditional opera.
The creative use of a commercial space is exciting, especially in a genre that often struggles under the weight of its own traditions. Director Daisy Evans, a recent recipient of an award from the Sky Arts Futures Fund, says this is only the beginning. "In my next project, I want to explore the relationship between the performance and the audience using Bluetooth technology and real-time social media updates from around the venue."
Here's one to watch.
Silent Opera's last performance at Heal's on Tottenham Court Road is Wednesday 23rd October 2013.
Reviewer: Belle Donati