Silent Cry
Madani Younis
Asian Theatre School / Red Ladder
Theatre Royal, York, and touring
(2004)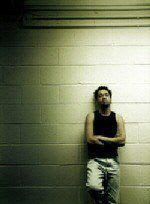 How about this for a mind-boggling statistic? In the past ten years 1,000 people have died in police custody in Britain, yet not a single policeman has been found guilty of involvement in their deaths.
Madani Younis' Silent Cry tells the story of the Ahmed family, whose son Arif has recently died in a "custody suite" after being arrested for speeding (the £15,000 hidden in his car was also of considerable interest to the boys in blue). "Fight for Justice", headed by up-and-coming civil rights lawyer Nina Desai (Amelia Saberwal), endeavours to keep Arif's death in the public eye whilst his family goes quietly to pieces. Father Bashir (Sanjiv Hayre) and mother Safia (Nasreen Hussain) go through the motions of leading a normal life, younger son Nadeem (Kashif Khan) becomes increasingly surly and aggressive, and widow Noreen seeks comfort in the works of a slimy American self-help guru. Add to this volatile mixture Arif's best friend Shahid (Dharmesh Patel), an engaging but shifty character who takes a keen interest in both the campaign and Ms Desai, and you have the makings of an explosive theatrical experience.
Political theatre has made a dramatic comeback over the past few years, but we've all had the experience of sitting through a well-intentioned but dull piece of agitprop - a worthy cause doth not necessarily a good play make. However, Younis (who also co-directs with Sarah Brigham) never falls into the trap of making his characters sound like political tracts - every member of the Ahmed family is a believable person struggling to cope with a devastating tragedy made even worse by official indifference to their son's death. There is none of the simplistic "goodies vs baddies" writing that so often disfigures work of this type, no blacks and whites but many shades of grey; Arif was evidently no saint and smooth-talking Nina revels in the media attention she receives as the public face of "Fight for Justice". If Silent Cry is agitprop it is agitprop of the highest order, living proof that important political issues belong in the theatre just as much as in newspapers and TV documentaries.
The play is in the first week of an extensive tour and some minor flaws have yet to be ironed out, such as the less-than-naturalistic delivery of Younis' overlapping dialogue. But the entire cast acquit themselves well and the performances of Dharmesh Patel and Kashif Khan are outstanding - these are two names to watch out for. Leslie Travers' revolving Perspex set suggests both a treadmill and the slowly-turning wheel of justice, Jeremy Nicholls' lighting and visual effects (including CCTV stills of Arif's last moments) are highly effective, and Ivan Stott's music makes a valuable contribution to the mood of this haunting play. All credit to the Asian Theatre School and Red Ladder for tackling what one would regrettably have to describe as a constantly relevant issue.
Touring to Birmingham, Manchester, Batley, Rotherham, Leicester, Plymouth, London, Cardiff, Liverpool and Oldham
Reviewer: J. D. Atkinson